Brexit talks: five points to bring to the table
As Remainers try to rewrite the script, a reminder of what should top the agenda.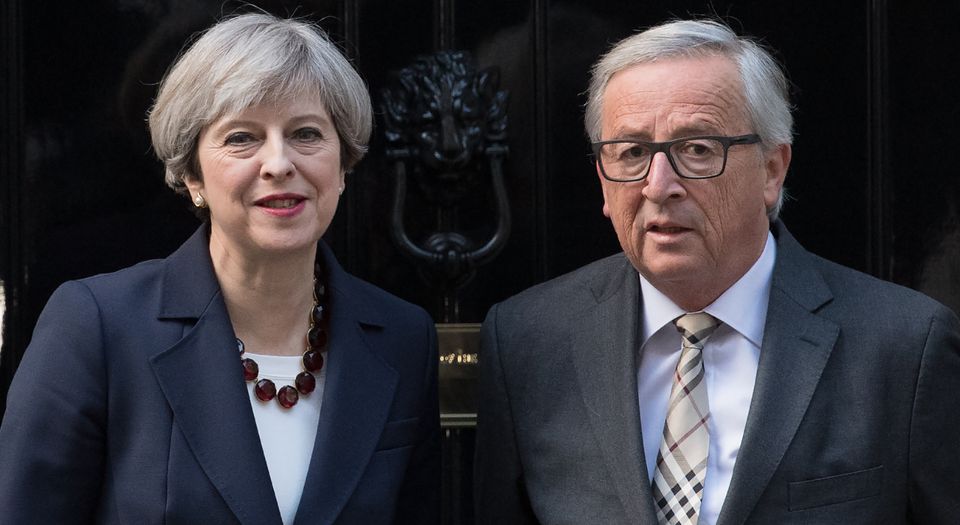 The Brexit talks formally began this week amid clouds of confusion and conspiracy. Every elitist Remainer, from EU officials and the House of Lords to Labour MPs and the Scot Nats, wants to exploit the Conservative government's post-election weakness to dilute or derail Brexit.
Even when she seemed strong and made the right noises, some of us never trusted Theresa May (another Remainer) to carry through the demand of 17.4million Leave voters. Now, with talk of concessions in the EU negotiations and guns-held-to-heads in parliament, we know that Brexit is at serious risk.
So, in case the UK government and negotiators forget what they are meant to be doing in the complex business to come, here are five reminders of things which they should keep at the top of their agenda.
We do know what we voted for – Brexit
Remainers claim that British people 'didn't know what they were voting for' in June 2016. The referendum question was too simplistic, they say, to dictate the complicated process of renegotiating relations with the EU: 'Nobody voted for a "hard" Brexit or to leave the Single Market.'
In fact, we knew exactly what we were voting for last June: Brexit. The clue was in the referendum question: 'Should the United Kingdom remain a member of the European Union or leave the European Union?' The beauty lay in its simplicity. There could be no doubt that 52 per cent of voters chose to leave the EU.
And as Remain campaigners made clear throughout, leaving the EU meant leaving the Single Market – a political as well as economic entity which nobody can belong to without agreeing to obey the rules set by Brussels on trade and migration.
All those now manoeuvring for a 'soft' Brexit are effectively trying to engineer Remain by another name. They will redefine what the dreaded 'hard' Brexit means to suit their agenda. Before the General Election, they warned that 'hard' meant a no-deal Brexit; now they suggest that a dangerous 'hard' Brexit means leaving the Single Market and the Customs Union. As the Guido Fawkes website observed this week: 'That is surely just Brexit?'
Democracy first, business deals to the back of the queue
From Tory chancellor Philip Hammond through Jeremy Corbyn's Labour Party to the Confederation of British Industry, the so-called 'soft' lobby is now emphasising that a Brexit deal must put jobs and prosperity first. That sounds sensible enough. After all, as they say, surely 'nobody voted to be worse off'.
But look closer and this is just a rehash of the Remain campaign's 'Project Fear'. A year ago they warned us that a Leave vote would create imminent economic catastrophe. Now they are warning that a 'hard' Brexit – aka Brexit – will cause economic mayhem.
The majority of referendum voters rejected those scare tactics and demanded more democracy and sovereignty – even if it might lead to short-term economic uncertainty. Now we need to reject them again and insist that democracy comes first. Because every 'sensible' business concession that means EU courts and commissions continue to hold sway over UK affairs is a bad deal for popular democracy.
Nor did we vote to see the EU's anti-democratic powers simply transferred to British courts and state institutions. This week May's teetering government told critics not to panic about the promised Great Repeal Bill on EU laws because it would ensure that 'wherever practical the same rules and laws will apply after exit'. So, we can take the UK out of the EU, but we can't take EU bureaucracy out of the UK?
No deal must be better than a bad deal
Since the Tories lost their parliamentary majority, May's government has retreated from its bold insistence that 'no deal is better than a bad deal' in EU negotiations. Cue sighs of relief about the government having 'come to its senses'.
Yet 'no deal is better than a bad deal' is the only sensible starting point for the Brexit talks. We voted to leave, and leave we must, regardless of what EU officials say or do. To begin by effectively admitting you will accept whatever is on offer means admitting defeat before battle commences.
The UK is not a defeated power having just lost a war, like the Germans entering one-sided negotiations over the Treaty of Versailles a century ago. We have staged a democratic revolt by voting for Brexit. Now we have to repel the anti-democratic revolt of the EU and UK elites who refuse to accept that Leave means Leave – if necessary by walking out and leaving their deal on the table.
Brexit is nobody's private affair
This week we saw the prolonged handshakes and phoney smiles at the start of the talks-about-talks. Then the UK ministers and EU officials retreated from the view of the cameras to negotiate behind closed doors.
That is not good enough. Brexit has the biggest popular mandate in British political history. It belongs to the people. And we want to see everything that is said and done in those negotiations, to track every trick that is pulled and stunt that is staged.
Every word should be published, or better yet, broadcast live on TV or the web. Open diplomacy serves democracy and the public interest. Secret diplomacy is the trade of self-serving elites hiding behind a democratic facade.
Our future lies with Europe, not the EU
The talks began in an atmosphere of more-in-sorrow-than-in-anger, with both sides expressing their best wishes for the other and hopes of a close future relationship. The British government seems to be saying that the EU is a fine thing, but just not for us.
No, the EU should not be for anybody with a democratic bone in their body. The UK's future must lie in close relations with the rest of Europe. But, as we at spiked have long argued, the EU is not Europe. It is an anti-democratic union of Europe's political elites. Indeed, if the defining value of Europe is freedom, then the EU is the definition of anti-Europeanism.
Building closer relations between the peoples of Europe will mean dismantling the EU.
Mick Hume is spiked's editor-at-large. His new book, Revolting! How the Establishment is Undermining Democracy – and What They're Afraid of, is published by William Collins. Buy it here.
Picture by: Getty
To enquire about republishing spiked's content, a right to reply or to request a correction, please contact the managing editor, Viv Regan.