RIP Ueli Steck, a truly great sportsman
The man who redefined mountaineering.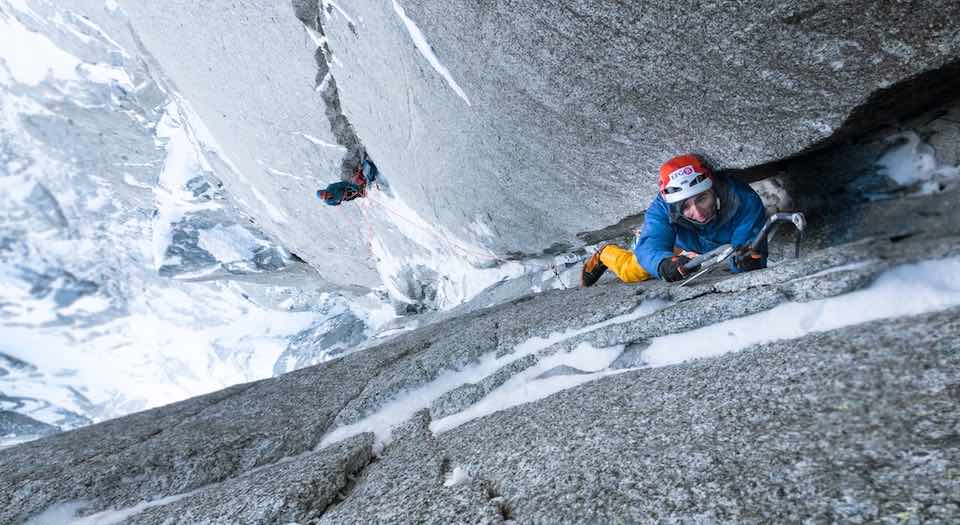 On 30 April, one of the world's greatest sportsmen died near Mount Everest. Ueli Steck, 40, was a Swiss mountaineer who astonished even fellow climbers with feats of agility, skill and speed. After numerous brushes with death over the years, he fell 1,000 metres to his death on a peak neighbouring Everest.
Steck pioneered a new form of climbing: speed-climbing mountains of technical difficulty, often at high altitudes. One of his great achievements was climbing the north face of the Eiger (which usually takes experienced mountaineers two days) in only two hours and 47 minutes. The video footage of the climb is equally exhilarating and alarming.
He managed such feats by climbing solo with little equipment and being very prepared and conditioned. He would often free-climb without ropes, meaning that a slip could result in death. Steck was as agile as a ballet dancer, as tough as a long-distance cyclist, and braver than a boxer. He was the world's most famous and daring mountaineer active in recent years.
Ueli Steck speed solo Eiger record from Toshiki on Vimeo.
The usual (south-east) route of Everest is – now that a ladder has been installed at the Hillary Step – not a technically demanding climb. The principal dangers come from high-altitude sickness (HACE and HAPE), being trapped by bad weather and – in the Khumbu Icefall – being killed by avalanche or ice fall. Everest usually claims inexperienced victims who do not know (or do not acknowledge) their limitations, though a number of expert climbers have also died. Steck was very skilled as a climber, knew Everest and had ascended without bottled oxygen – the very antithesis of the dentists, lawyers and socialites who lumber up Everest on fixed ropes, motivated by guides and supported by Sherpas.
At the time of his death, Steck was preparing to pioneer one of the most difficult mountaineering feats ever undertaken: climbing to the summit of Everest by an exceptionally dangerous route, then traversing the West Ridge to the summit of neighbouring Lhotse, a climb which has never been done. He was acclimatising by climbing on Nuptse, adjacent to Everest, when he fell to his death.
Despite the technical short-cuts of its south-east route, Everest is still one of the most dangerous mountains to climb. The May 1996 disaster on Everest was caused by inexperienced and ill-prepared climbers not being sufficiently directed by guides, which caused teams to be caught in a storm. The sheer number of climbers led to dangerous delays as climbers had to pass through bottleneck stretches on the mountain. Guides of two rival teams were concerned about their reputations and proving their ability to lead clients to the summit, aware that they were being discussed on blogs and in press articles. A combination of poor judgement, bad weather, delays, inexperienced client climbers and organisational confusion led to a total of eight client climbers and experienced guides dying.
Steck's style of climbing was the opposite of this approach. He climbed solo, without guides and Sherpas, relying on his skills and ability to climb at high altitudes without oxygen. In 2013, Steck was seen as disrespecting Sherpas working for other teams and there was an altercation between Steck and the Sherpas at a camp on Everest. Steck pointed out that he would not be using the ropes the Sherpas were laying and that he just expected to be able to pass them on the way up. The Sherpas took umbrage at Steck's attitude. Steck might have been culturally insensitive and intemperate, but his requests were fair and pragmatic.
Mountaineering has been characterised as a selfish pursuit – a sometimes accurate description. The predominance of the big-team system on Himalayan climbs means guides, Sherpas and members of other teams are sometimes called upon to rescue climbers, many of whom should never have been permitted on to dangerous mountains. The rescuers put themselves in danger and sometimes die attempting to save lives. Steck's approach meant he was beyond help and did not expect help of others. His experience meant that he knew exactly how much danger he put himself in and he did not require anything of others. His speed meant that he was less likely to be caught by bad weather and was exposed to risk of rock fall and avalanche for shorter periods. What sometimes seemed like recklessness was part pragmatic calculation, part bravura performance.
In a sport sometimes disfigured by commercialism, incompetence and selfishness, Steck was truly a brave and brilliant climber.
Alexander Adams is an artist and writer. His latest book, Letter About Spain, is published by Aloes.
To enquire about republishing spiked's content, a right to reply or to request a correction, please contact the managing editor, Viv Regan.