Why gaywashing is worse than whitewashing
Hollywood is churning out semi-gay characters to promote naff films.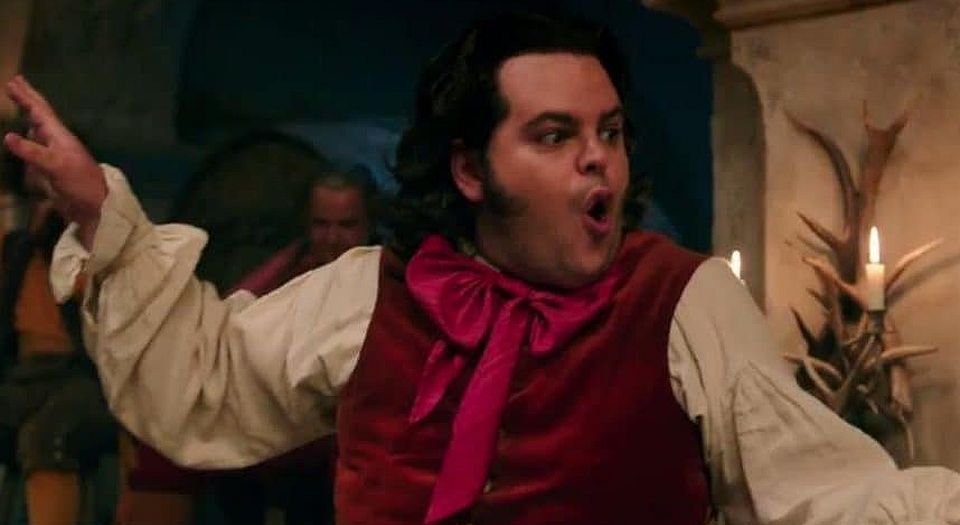 Much is being made of the 'whitewashing' of the film Ghost in the Shell, a remake of the beloved anime, in which the lead character is played by Scarlett Johannson. Apparently, a robot, who in the original has no distinct nationality or ethnicity, should be Asian. But I'm much more offended by the 'gaywashing' of LeFou in the latest version of Beauty and the Beast. This is a major change to an established character that is far more cynical and patronising. For if you change an established character to give them minority status (such as Deadshot becoming black in the movie adaptation of Suicide Squad), your indolent rehash is sickeningly heralded as progressive. What makes this even worse is when it's a complete con, as it is with Beauty and the Beast.
The Beauty and the Beast remake is cynically targeting an LGBT audience. Just look at the publicity. Director Bill Condon gave an exclusive interview to gay magazine Attitude. For a kid's film. The cover describes Beauty and the Beast as Disney's 'gayest film ever'. Condon promises a 'watershed moment' when LeFou, the comedic sidekick to the villainous Gaston, has an 'exclusively gay moment' in the film.
The scene in question lasts about five seconds and shows LeFou (gasp!) dancing with another man. How incredibly gay of him! But seriously – how does this make him 'Disney's first openly gay character'? I will only accept a character is openly gay if they're shown to be, you know, openly gay. How pompous of Condon to call Disney 'brave', and say that it is 'helping to change attitudes and bring about real social progress'. At least he later admitted the hype around LeFou was 'overblown', and that he thinks the moment plays better when 'people don't know and it comes as a nice surprise'. But then that begs the question: why did he do this interview?
You might also have read about Trini, the yellow Power Ranger, who has been heralded as cinema's 'first LGBT superhero'. This is also, quite simply, a lie. In a moment that Power Rangers director Dean Israelite calls 'pivotal' to the movie (it's not), the Power Rangers share personal stories around a fire, and Trini explains how she wants to keep her family out of her personal life. Black Power Ranger Zack takes the chance to immediately intrude on her personal life. 'Boyfriend trouble?', he asks. 'Yeah, boyfriend trouble', she responds. For some reason, he then adds, 'girlfriend trouble?', to which she says… nothing. And the rest of the movie plays out without another reference to her sexuality.
We already went through this with Deadpool, a character who many hacks heralded (before seeing the recent movie) as cinema's first queer superhero. 'Pansexual', said director Tim Miller, 'I want that quoted. Pansexual Deadpool.' While the character's sexuality is openly explored in the original comics, the film itself doesn't show Deadpool having a single non-heterosexual experience.
This all shows how desperate the media is to celebrate a supposed 'breakthrough' for minority representation in cinema. Prior to Beauty and the Beast's release, Vanity Fair featured an article celebrating an 'increasingly progressive Disney', hypothesising how LeFou's sexuality 'may' be a tribute to Howard Ashman, the lyricist of the original Disney movie who died of AIDS. This 'tribute' was later quoted as fact by newspapers like the Guardian.
The term 'queerbaiting' has been coined to describe media which lure in an LGBT audience by integrating a subtext of homoeroticism without actually depicting it, for fear of alienating a mainstream audience. The term is being used incorrectly to describe what's going on with these blockbusters. After all, if these filmmakers really think the audience will be turned off by seeing gay moments in movies, why are they going about explicitly promising such moments? The deceitful promise of queerness in these movies hasn't stopped them from making hundreds of millions of dollars.
What all this suggests is that there are some identity-politics types out there who will only go to these movies because of the mere possibility of a character being gay, regardless of if the film is any good. Anyone with this mentality justly deserves to be punished with wasting two hours of their life, plus the cost of admission. The idea someone might spend their hard-earned cash on what they know to be a hackneyed, lazy, desperate attempt at nostalgia, like Power Rangers, just because a single character's apparently not straight, is absurd. It gives sheer mediocrity undue importance and praise.
The quality of gay representation doesn't really matter in this political climate, nor does the quality of the movies they feature in. What matters is gay representation in movies that make lots of money. The significance is not how good the movie is, but how big it is. This obsession with identity politics in blockbusters doesn't make cinema better, it just helps garbage gross even more at the box office. If identity-politics types continue to prize representation over quality, the more studios will churn out movies which contain no quality at all.
Christian Butler is a spiked columnist. Follow him on Twitter: @CPAButler
To enquire about republishing spiked's content, a right to reply or to request a correction, please contact the managing editor, Viv Regan.