Brexitphobic comedians are the real populists
Sneering at the 'enemy within', stand-ups today are bien pensant demagogues.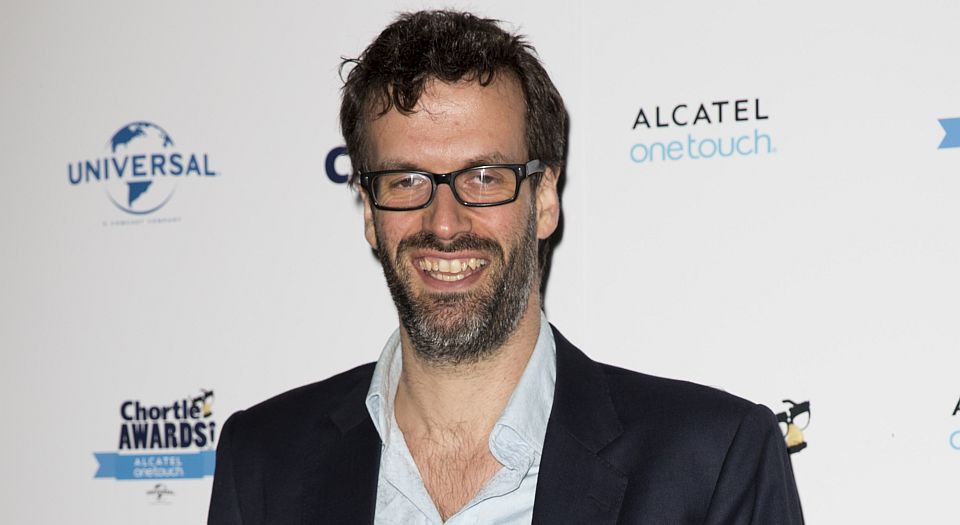 The derogatory word 'populist' is usually applied to the hard-right, far-right or, in southern Europe and South America, to the Chavist far-left. It's never a term applied to the liberal, metropolitan left, who would scoff at such an appellation. They would consider themselves too sophisticated and independent-minded to be seduced by crass and conformist populist politics. Yet a report in the Daily Telegraph this week hints otherwise. It exposes the reality that the metropolitan left is just as susceptible to rabblerousing groupthink as any flag-waving UKIP supporter or Trumpista.
In it, the comedians Stewart Lee and Marcus Brigstocke disclose how badly their anti-Brexit routines have been received outside London. Brigstocke has seen people storm out in anger every night on his latest tour. 'People have been angry; people have walked out of shows and people have booed', he says. 'It seems that, for the most part, Brexit is not just the hideous social and political turn we have taken as a country, but is also comedic poison.'
Anyone who watches Mock the Week, Have I Got News for You, or listens to The Now Show, will not be remotely surprised to discover this cultural divergence. These have long been forums in which comedians have derided anyone not in possession of boilerplate, bien pensant, liberal-left viewpoints. For years we've been subjected to the likes of Brigstocke, Steve Punt, Russell Howard and Chris Addison repeat to death jokes about 'readers of the Daily Mail' and UKIP supporters being thick and poor and racist. Again and again they laugh at people on The Jeremy Kyle Show – code for 'stupid poor people not from London'.
Time after time on Mock the Week and elsewhere, comics have made jokes at the expense of the regions, ridiculing poor people from the north. Frankie Boyle would observe that northerners leave their doors open because they have nothing to steal. David Mitchell would imagine how perfectly ghastly it would be if everyone from Bolton moved to Oxford. And Andy Parsons would quip that there's a hideous crash at the end of the A19 'and it's called Doncaster'.
Oh such mirth! Today's comedians, who would never dream of mocking gays, ethnic minorities or immigrants (who are, conversely, spoken of in saintly terms), think that laughing at poor people is not only acceptable but hilarious, rather than being one of the most despicable acts conceivable.
Hating poor people and Brexiteers is acceptable in the eyes of this new metropolitan comedic clerisy because their victims are deemed and damned as backwards and reactionary. They deserve it. This is why the herd that constitutes the audience approve with such gales of laughter and applause. They are there to demonstrate their corresponding moral worth as outward-looking 'progressives'. Stand-up comedians and their audience work in symbiosis: each reaffirms their own virtue and moral righteous in opposition to redneck morons.
The rabblerousing, the lofty sanctimony, the spectre of the enemy within, the mob being comforted that they are on the side of destiny and righteousness: these are the classic dynamics of populist politics.
---
Pizza is not sacred
According to Monday's Evening Standard, some of Naples' oldest pizza houses have saluted the declaration by celebrity TV chef Gordon Ramsay that pineapple has no place as a topping for a pizza.
The 'Hawaiian' has always appalled Neapolitans, who insist that the only toppings that can be placed on a pizza are basil, olives and anchovies. 'To a Neapolitan, pineapple is just something you would never have. It's just wrong', say Serena Sarnataro, owner of the London branch of L'Antica Pizzeria de Michele. 'For us pizza is sacred, so it is weird to think you would put it on pizza.'
Neapolitan grumbling over their pizzas epitomises the worst kind of food essentialism, the illusory notion that there are 'true' foods and 'wrong' foods. Food has always been about experimentation, evolution and cultural cross-pollination. No doubt when the first Neopolitan decided to add seafood as a topping, someone cried 'Anchovies on a pizza? Che disgustoso!' And tomatoes aren't even indigenous to Italy. Only when someone decided to experiment with these strange New World fruit was the Neapolitan pizza born – a dish that's just as 'authentic' as chicken tikka masala.
Food is like culture: it's forever changing and borrowing, always incorporating and 'appropriating'. It's never 'sacred'. Food and culture should never be 'respected'.
---
The rudeness of grammar crusaders
For 13 years, a man in Bristol has been silently patrolling the city's streets at night, covertly correcting signs with misplaced, superfluous or missing apostrophes. Styling himself 'The Apostrophiser', he uses a pole to apply a sticker to cover or add the punctuation mark. He has corrected such abominations as 'Cambridge Motor's', 'Amy's Nail's' and 'Open Monday's to Friday's'.
Opinion seems divided on his behaviour. Some salute his campaign to uphold and restore levels of literacy. Others think he's a busybody or even a vandal. The anonymous man concedes that 'people might say what I am doing is wrong, but it is a worse crime to have all these errant apostrophes on shops and garages. I just think it is going to teach the youth of tomorrow the wrong grammar.'
I think his behaviour is the height of bad manners. It's the equivalent of correcting someone while they speak. If someone pulled you up mid-sentence for saying 'Me and my brother' or 'us lot went', you would be affronted at such pedantic rudeness. Language is about communication, and in the vernacular, rules don't need to be adhered to stringently. When a sign at a greengrocer reads 'orange's', there is never confusion. No one thinks it signifies the possessive of 'orange'. Likewise, whether it's 'Waterstone's' or 'Waterstones', everyone knows this simply means 'books sold here'. 'Eats, shoots and leaves' might have been a funny punchline, but it's not a sentence anyone has ever used in real life.
Supporters of the Apostrophiser are getting things the wrong way round. The real battle is to have English grammar and punctuation taught properly in schools. Only when a didactic spirit returns to our classrooms will errant apostrophes start to disappear from our public spaces. The Apostrophiser treats only the symptoms, not the causes. He may feel good about himself, but he's not the solution.
Patrick West is a spiked columnist. His new book, Get Over Yourself: Nietzsche For Our Times, will be published on 1 August by Imprint Academic. Preorder it here. Follow him on Twitter: @patrickxwest
Picture by: Getty
To enquire about republishing spiked's content, a right to reply or to request a correction, please contact the managing editor, Viv Regan.