Darcus Howe: fearless in thought and deed
He fought against racial injustice and the left's lazy thinking.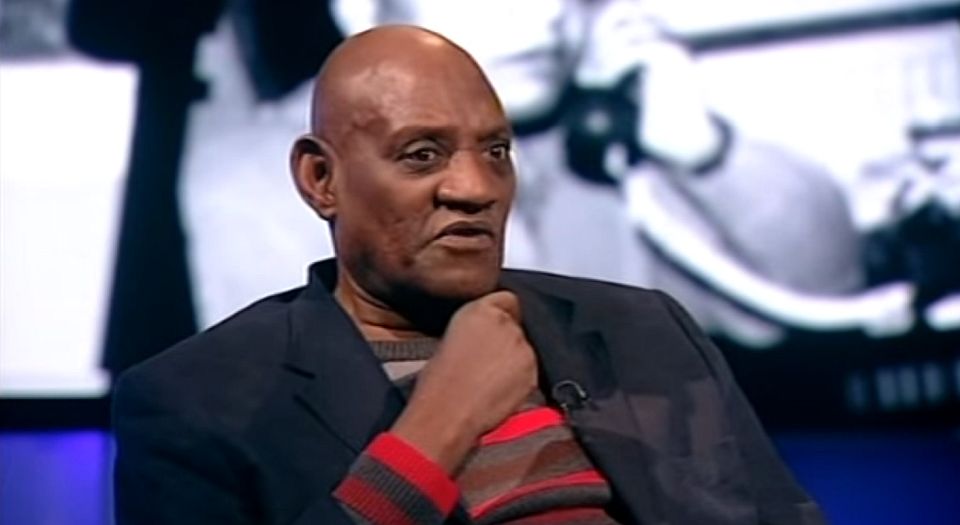 Darcus Howe, campaigner for freedom and race equality, died at the weekend.
Howe was born in Trinidad in 1943. He was christened Leighton, but began going by his nickname, Darcus, while working with the Black Panthers in the US. His father was an Anglican minister, and Howe's own speeches and writing had that weight of the sermon – the well-chosen words and pauses.
The Trinidad in which Howe grew up was rich in political and literary culture, and was undergoing a great ferment of national and social consciousness. Howe's cousin, CLR James, or Uncle Nello as he called him, had gone to London before him, and made his mark as a socialist and a revolutionary in the anti-colonial movement.
James was a great inspiration to Howe. Later, in Brixton, Howe took on James as a teacher for the Race Today Collective he led.
Other Trinidadians loomed large in Howe's upbringing, including James's friend, the cricketer and broadcaster Learie Constantine, and the remarkable Eric Williams. Williams astonished colonial historians with his book Capitalism and Slavery, and went on to become the first prime minister of Trinidad after it won its independence from Britain.
Howe arrived in England in the 1960s, just as the world was turning again, with civil-rights protests and new struggles opening up. He was offered a place at university, but chose instead to take up the offer of taking part in a black-power conference in Canada, where he met the Black Panthers. Howe's fine words and mind stood out, and he was welcomed by these emerging activists.
On his return to Britain, Howe helped to build a Black Panther Party in London. The police attacked the Panthers whenever they gathered to march or protest. Howe and others in the group were framed on trumped-up public-order charges, but they surprised the courts and the establishment by fighting hard for their rights – with the help of Ian Macdonald QC. Howe projected confidence, seemingly never giving an inch to intimidation, which alarmed the powers-that-be.
When the police kept on raiding Frank Crichlow's Mangrove restaurant in Notting Hill, where Howe and many Afro-Caribbeans would meet and talk, Howe made it clear that the bogus drugs charges were just a cover for criminalising a community. The campaign to defend the 'Mangrove Nine' – Howe and his fellows who were accused of conspiracy – caught the attention of not just Londoners, but activists all over the world.
Howe's activism outgrew that of the British Black Panthers. The group was troubled by divisions within as well as pressure from without. He began editing a community newspaper called the Hustler, until the arrival of the US porn magazine of same name necessitated a rethink. (My aunt, Moira Paterson, helped with some of the typing and writing, as did most people Howe met, one way or another.)
Race Today was originally sponsored by the Institute of Race Relations, and was aimed at promoting racial harmony. Its proprietors took a chance on Howe, and he made it into a great activist journal. It was involved in the community, yet also thoughtful. It covered national liberation movements in the West Indies and Africa, and nurtured an interest in Afro-Caribbean writing, poetry and song. It promoted Jamaican-born dub poets like Mikey Smith and Linton Kwesi Johnson, and drew in countless others, including the writers Farrukh Dhondy and Mala Sen, the educationalist John La Rose, and activist and reporter Leila Hassan, who became Howe's partner.
Howe and the Race Today Collective made a decisive intervention against the growing racism of the 1970s and 80s. In 1981, a fire ripped through a house party in New Cross, killing 13 young people. There had been many fire attacks carried out by racists against blacks at the time. Just four years earlier, the local Moonshot Club had been firebombed.
Howe and others staged a mass protest following the New Cross fire. They organised it for a Monday, so that it would double up as a strike. Over 20,000 people marched from New Cross towards parliament. The police tried to stop them, but Howe led the marchers to push on through. They won the day and made their point.
This is how Howe's reputation as a leader and a spokesman for London's Caribbean community was forged. Though he might have rested on his laurels, he used his standing time and again to challenge not just the authorities, but also his fellow activists. He forced people to think again about the course they were taking. And he boosted this role when he managed to persuade London Weekend Television to take him on as a broadcaster.
Howe challenged the official anti-racism that was being promoted by the Commission for Racial Equality (CRE) and later by the Greater London Council, mocking those who were more interested in securing positions in local government than addressing real problems. His 'Tic Tac Toe' column in Race Today was caustic about the failures of the CRE, led by the well-meaning liberal David Lane.
He also argued with black activists when he thought they were retreating into false solutions. On the TV show he fronted, Devil's Advocate, he challenged those black activists who upheld the idea of 'Back to Africa'. 'What are you still doing here?', he jibed. When he took issue with Bernie Grant and Linda Bellos's Africa Reparations Movement, they were shocked. But this was a core part of Howe and James's thinking: the black-rights movement was about the future, not redressing the past.
One of the things that stood out about Howe was his desire not just to respond to racism and injustice, but to overcome it. In 2000, he was commissioned by Channel 4 to make White Tribe, an affectionate and thoughtful look at the lives of ordinary white Britons. He understood that they too were struggling, and had their own challenges.
Not every political judgement Howe made was sound. He helped build Geddes Granger's movement against Eric Williams's premiership in Trinidad, but it wandered down some strange alleys. And the thing he is most liked for among activists today was a rambunctious interview about the 2011 London riots, in which he referred to the riots as an 'insurrection'. He was sometimes less than sensitive to what was new about a particular situation, and his rhetorical command sometimes cut through even when his analysis was lacking.
Later in his life, Howe helped Robin Bunce and Paul Field to write his life story. Since then he helped Ceri Dingle and the WORLDwrite project Every Cook Can Govern make a film examining the life of CLR James, a project he loved and enlivened. And more recently, he advised on Sky Atlantic's upcoming drama Guerrilla, which will depict the attempts by the police to disrupt black anti-racist activists in the 1970s.
He will be sorely missed, and leaves behind many lovers and friends, in particular Leila Hassan. But all the same, what a life.
James Heartfield is the author of The British and Foreign Anti-Slavery Society: A History.
To enquire about republishing spiked's content, a right to reply or to request a correction, please contact the managing editor, Viv Regan.