Labour: still not listening
Labour MPs would rather destroy their own party than heed the people's will.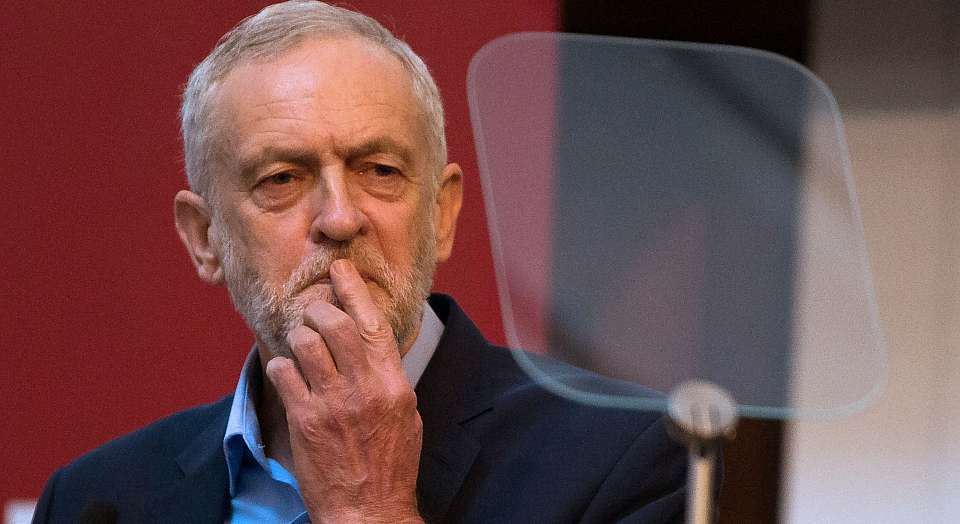 It is difficult to pinpoint exactly when the British left died. It was certainly thrashing about in its death throes by the time Peter Mandelson and Tony Blair were forming their Tory tribute act, otherwise known as New Labour. Margaret Thatcher famously remarked that New Labour was her greatest achievement: 'We forced our opponents to change their minds.' In an ideal world she would have cackled with hysterical glee as she said it.
That Labour has lost its way is now undeniable. Last week's vote in parliament saw 52 Labour MPs rebel against Jeremy Corbyn's three-line whip. Forty-seven had already voted against the triggering of Article 50. Given that the passing of Theresa May's bill was an inevitability, it would be myopic not to interpret this as anything other than a renewed assault on the Labour leadership. True to form, Corbyn won't be sacking any of the rebels, merely issuing a few written warnings, which is the equivalent of sending them to bed without supper when there's a stash of Haribo in the ottoman.
But the damage to Corbyn is secondary to how this vote will be perceived by many Labour supporters. Of course the 65 per cent of them who were Remainers should be taken into account. A parliamentary debate about the terms of Brexit is no bad thing. But with two thirds of Labour constituencies voting Leave, it is electoral suicide for such a high proportion of MPs to openly defy the referendum mandate. If I were asked to devise a scheme that would drive as many Labour voters as possible into the arms of UKIP, this would be the first step.
Whatever you may think of the referendum result, this kind of disdain for the electorate is, if nothing else, strategically reckless. It seems obvious to me that if Labour is to survive, it must reconnect with its traditional working-class base. Corbyn may not be the right man to do it, but at some point the Blairites are going to have to abandon their absurd fantasy that resurrecting New Labour will guarantee success in the polls. Another Labour defeat in the two upcoming by-elections would doubtless be put down to Corbyn's 'unelectability'. But surely the blame should fall on those rebel MPs who seem happier to undermine their own leader rather than foster any real opposition to Theresa May and her brood of sinister opportunists.
There has been much to enjoy in the apoplectic panic of the Blairites since Corbyn became leader. For them, the very idea of a socialist at the helm of a supposedly socialist party is the stuff of nightmares. Even if Corbyn doesn't last for much longer, his leadership has exposed Labour for what it is: two parties masquerading as one. On one side of the fault line we have the old-school democratic socialists, and on the other those small-'c' conservatives who still cling to the memory of Tony Blair like suckling wolf cubs to a desiccated old teat.
This most recent Labour rebellion only serves to highlight the problem. For all their self-righteous posturing, these MPs are by and large the same faction who supported Owen Smith's leadership challenge. Three quarters of those who voted against Article 50 were Smith nominees. This is simply the latest manifestation of an ongoing skirmish between left- and right-wing contingents within the Labour party.
So-called centrists despise Corbyn because he refuses to ape Tory policies and doesn't brush his hair often enough. They are essentially careerist politicians, and so electability is always going to take priority over principles. We are talking about people who are more concerned with remaining in the EU than introducing policies that would do anything to redress the growing gap between rich and poor. It's no great surprise that they would rather sacrifice their party than see the likes of Corbyn prevail.
Thanks to the legacy of New Labour, the left has abandoned the class struggle in favour of identity politics, and the electoral consequences of this strategy are now plain to see. The rise of Donald Trump should tell us all we need to know about where this will lead. His victory was assured by all those Democrats who agreed with Hillary Clinton when she dismissed his supporters as 'bigots' and 'deplorables', rather than engaging them in debate.
The reality of life for working-class people in the US exposes the shallowness of identity politics. How can anyone square supposed 'white male privilege' with the sharp decline in steady, meaningful and solidly paid employment that has hit so many Trump supporters? Similarly, just as a black president didn't make life any better (or even safer) for the average black American, nor would a mother working two jobs ever find consolation in the idea of one female multimillionaire being elected to the White House.
A return to genuine left-wing values would be a boon for the Labour party. The first step should be to jettison this bourgeois obsession with identity politics. The solution to an economic system that has been failing the poor for decades isn't going to be discovered through 'progressive' posturing, or tokenistic appointments that benefit only a few (usually middle-class and often privately educated) individuals from minority groups. When it comes to inequality, money is what matters most of all. Those rebel Labour MPs who think it wise to snub the electorate, who would rather throw their support behind an elitist, pro-corporate, neoliberal institution like the EU, would do well to bear this in mind.
Andrew Doyle is a stand-up comedian and spiked columnist. Follow him on Twitter: @andrewdoyle_com
Andrew will be performing his new show, Future Tense, at the Soho Theatre in London from 6 to 8 March. Book your tickets here.
Picture by: Getty
To enquire about republishing spiked's content, a right to reply or to request a correction, please contact the managing editor, Viv Regan.