The robots aren't taking over
The idea that IT is surpassing human beings sells us short.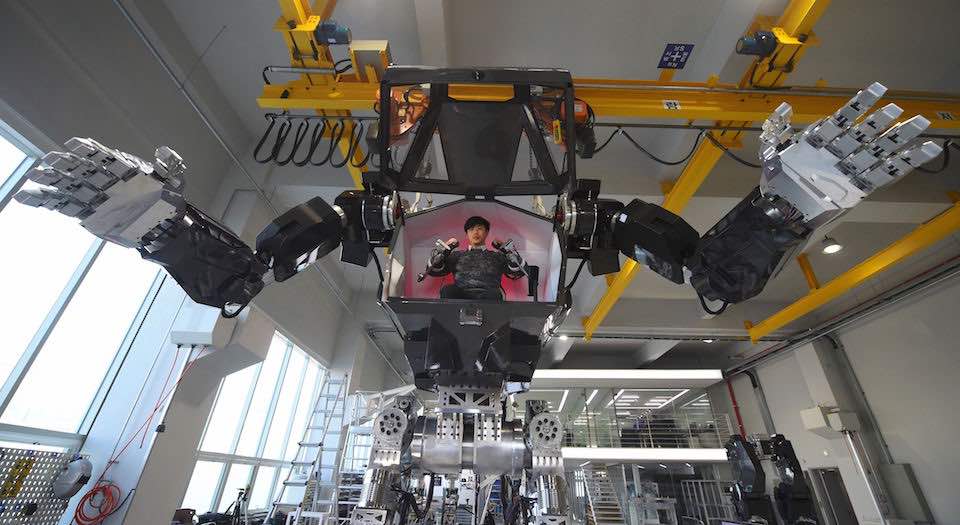 Where are robots and IT going? Nearly every day we hear that robots are multiplying. Robots and IT are supposed to be poised to take millions of jobs, increasing social inequality. Shop workers, it's forecast, will be particularly hard hit. We're told that we will just have to deal with the potentially damaging consequences, and shift society's focus towards improving education and lifelong learning.
It's also said that IT systems are already brighter, and work faster, than human beings. The intelligence of computers is, we're told, increasing exponentially – indeed, it's argued that the machines are already accelerating away from people, and that by 2030, robots (or 'smart machines', at least) will 'have on average an IQ higher than 99 per cent of humans'.
How seriously should we take these claims? Let's start with robots, the most evocative face of IT. It's true that robot numbers are increasing fast. In Europe, where the number of robots per workers is, surprisingly, among the highest in the world, robots enjoyed a compound annual growth rate of 26 per cent in Poland, and no less than 40 per cent in the Czech Republic, between 2010 and 2015.
Yet it's only in this sense that we can speak of any 'rise of the robots', for their penetration of industry will remain tiny for years to come. South Korea boasts the highest density of robots in the world, but has just one for every 20 manufacturing workers. Even China, which in 2015 bought nearly 70,000 units, 20,000 more than Europe, aims only to have 1.5 robots per 100 employees in 2020. To reach that target, it will have to buy half a million robots – twice more than that bought by the whole world in 2015.
This is welcome progress – robots are becoming lighter, more mobile and more modular in construction. They can also make a real difference: a Dutch surgical-assistance robot is stable and precise enough to work inside a moving, if anaesthetised, human eye, and restore sight. But to portray robots and IT as omnipotent enough to add to social inequality is ridiculous.
First, inequality long predated the current upswing in robot installations – and predated, too, the latest advances in IT. Second, the numbers of robots now introduced are still far too small to justify claims of technological unemployment – not least because robots are primarily a car-industry phenomenon, and the car industry has long been responsible for a dwindling proportion of jobs compared with the world's ever-growing service sector.
It might be argued that robots are one thing, but that general IT has historically removed jobs from occupations such as switchboard operators, filing clerks and travel agents. In the future, it's argued, IT will do the same to restaurants and cafeterias and, to a lesser extent, finance and insurance. However, the suggestion that IT raises inequality conveniently removes the responsibility of governments, employers and policies for poor wages and unemployment. After all, no robot or computer has ever walked up to an assembly line or an office and physically taken someone's job away: it's human beings who do that. Robots and IT are creations of human beings. Whether or not they lead to redundancies is a human decision.
The idea that education and lifelong learning can deal with the fallout from automation is something that also lets the authorities off the hook. What it suggests – not very subtly – is that workers are ill-equipped to deal with a changing world, and that they should therefore make up for their deficiencies, either by spending more time outside paid employment (in university), or by adding to their workload by doing things like going to night school. The idea that IT's impact makes education a necessity is a liberal-sounding doctrine that again avoids the elite's responsibility for the problems normal people find in the world of employment.
The final aspect of the current craze for giving robots and IT skills they don't really possess is the proclamation that they're surpassing our mental capabilities. The mistake here is to assign to faster processing and transmission speeds, as well as data storage, a consciousness that is the property of human beings, and no other species.
One of the currently most overused but thoughtless words is 'exponential'. What most pundits mean by this is really 'fast, at the moment'. It is one thing to say that, following Moore's law, the processing clout of computers doubles every 18 months. But this says nothing about a rising sense, on the part of computers, of self or of others. Robots and IT are not capable of political, philosophical, aesthetic or moral insights.
Can computers tell jokes? Well, Amazon's voice assistant, Echo, can – but only those 'on par with those found in Christmas crackers'. As one data scientist put it: 'Computers can be funny under a template. On the other hand, we as humans have complete freedom for how we can define jokes. We are amazing!'
That's right. Any attribution of human powers to electronics is demeaning to people. Doing so only shows how stupid and patronising some human beings can be. The rest of us should ignore scaremongering about robots and uphold spiked's slogan: humanity is underrated.
James Woudhuysen is visiting professor of forecasting and innovation at London South Bank University. He is also editor of Big Potatoes: the London Manifesto for Innovation. Read his blog here.
Picture by: Getty Images.
To enquire about republishing spiked's content, a right to reply or to request a correction, please contact the managing editor, Viv Regan.