Fillon, Le Pen and the Brexit effect
The flux of 2016 looks set to hit the French elections.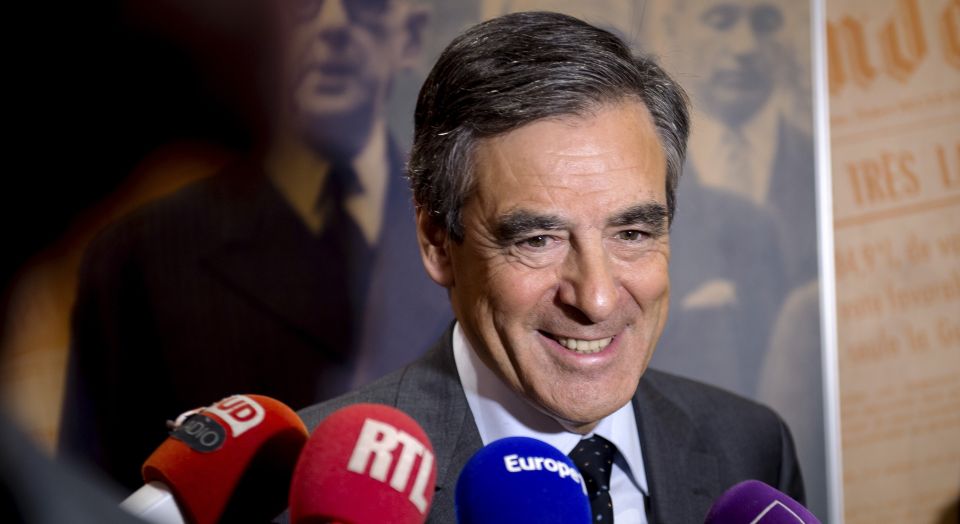 On Sunday, in a surprise win, former prime minister François Fillon was elected the right's presidential candidate for the 2017 French elections. He beat the more moderate Alain Juppé, as well as his former boss, and former president, Nicolas Sarkozy, winning around 67 per cent of the vote. Fillon is now considered the favourite to win the presidential election. Considering the more moderate Juppé was originally tipped to win in Sunday's polls, this could be the first example of a 'Brexit effect' in the drawn-out French elections.
Known as 'l'eternel second' ('always second') for having spent five years in the shadow of Sarkozy, Fillon seems to have come out of nowhere. Who is he and what does he stand for?
Unusually for a French politician, he's an outspoken supporter of Margaret Thatcher and her economic policies. Declaring yourself a Thatcherite in France will mean being ridiculed by the French left, as illustrated by last week's front page of left-wing newspaper Libération, which featured Fillon with an iconic Maggie hair-do. Fillon is a fan of Thatcher because he believes the French economy needs a big shake-up, or what he calls 'shock therapy', to reinvigorate it and bring down its unemployment rate of almost 10 per cent. He is proposing to cut 500,000 civil-service jobs and scrap the 35-hour working week, bringing the maximum hours limit in line with the EU standard of 48. He also wants to raise the retirement age to 65 and lower unemployment benefits. He holds traditionally conservative, Catholic values and voted against the legalisation of gay marriage in 2013. However, he has said he would not reverse gay-marriage laws, though he has raised questions about gay adoption.
A la une de Libé demain. https://t.co/Ubl5DuNwJy pic.twitter.com/mNVeBh0NBr

— Libération (@libe) November 21, 2016

It's looking increasingly likely that the presidential election will come down to a second round of votes between Fillon and Front National leader Marine Le Pen. However, FN had been banking on Juppé winning the primary. Before Fillon's victory on Sunday, an elected official told Le Monde, 'Fillon is the most difficult scenario for Marine. It would be better if it were Juppé, who is easier to caricature.'
The economy and security look set to be key issues in the election, and Fillon's more hardline stance (in comparison to Juppé's), alongside his traditional values, could see him take many FN votes. Fillon wants to clamp down on immigration and has published a book called Conquering Islamic Totalitarianism. In the summer he said he would support an anti-burkini law. He is also anti-multiculturalism and pushes a message of pride in French values and culture; immigrants must respect the French way of life, he says.
However, his EU-style liberal economic stance and his establishment credentials still provide plenty of fodder for Le Pen. Following in the footsteps of Donald Trump, Le Pen will set herself up as the anti-establishment candidate. She will say that Fillon, who was also minister for work under Jacques Chirac's presidency, is cut from establishment cloth. And while he is Eurosceptic, and has said he wants to see a more sovereign France, he is not anti-EU, and has not promised any kind of referendum on membership. Le Pen has.
Amid all of the speculation over a Fillon / Le Pen face-off, one question looms large: where is the left? The left presidential primaries don't take place until January, and the final list of candidates will be confirmed in the next few weeks. Inexplicably, current president and leader of the Parti Socialiste, François Hollande, the most unpopular president in modern French history, has hinted that he will stand. His prime minister, Manuel Valls, is the more popular choice, but hasn't confirmed his intentions. Should they both stand, a BVA poll says Valls is most likely to triumph. But party spokesperson Olivier Faure has said this would be 'collective suicide' for the party. Meanwhile, there have been reports of feuding between the pair since all the hinting began.
The divisions don't stop there. Hollande's former economy minister, Emmanuel Macron, has broken away from the party to stand as a centre-independent candidate. In a recent poll carried out for Libération, Macron was voted the best candidate for the left and for unifying left-wing voters. However, he came fifth down the list for 'best candidate to embody left-wing values' — far-left candidate Jean-Luc Mélenchon topped that poll. In any case, Macron has no party to back him. To say the left is in disarray is putting it mildly.
Historically, on those rare occasions when an FN candidate has reached the second round of an election, voters from the left and right have banded together to block him or her from winning in the final round; this happened in last December's regional elections. In 2002, left-wing voters were forced to support Republican Jacques Chirac when Jean-Marie Le Pen, Marine's father and the former FN leader, made it through to the second round of the presidential election. Chirac ended up winning a landslide victory of 82 per cent. But this time, things may not be so clear-cut. Simmering discontent among Europeans has become more vocal in recent years; this Sunday it looks increasingly likely that Italians will vote against prime minister Matteo Renzi in a referendum on constitutional reform.
The election of Trump and the Brexit vote have shown that predictions don't mean much anymore. In a country like France, still bearing the scars of recent terror attacks and stuck in economic stagnation, there is no obvious outcome to the presidential election. With, so far, no credible candidate from the French left stepping forward, and a vastly unpopular socialist president in power, come May next year the French left could find themselves lumbered with an awful dilemma: Le Pen or a hardline conservative who has promised to cut half-a-million civil-service jobs and alter their cherished labour laws. Fillon's victory on the right, coupled with the left's failure to organise, could spell, if not success, then at the very least increased support for FN. This is good news for Le Pen, but very bad news for France.
To enquire about republishing spiked's content, a right to reply or to request a correction, please contact the managing editor, Viv Regan.