Abortion and disability: it's all about who decides
The only moral code we need on abortion is this: trust women.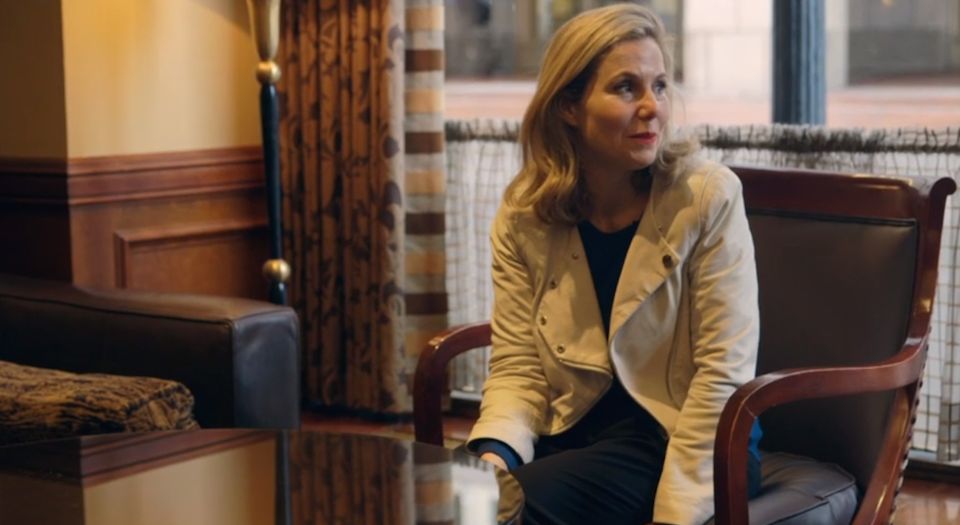 Future NHS availability of non-invasive pregnancy testing (NIPT) for Down's syndrome is certain to reduce the number of women who have invasive diagnostic testing. Everyone agrees this is good news because more women will have information about their pregnancy at an earlier stage, and fewer women will be subjected to the small but significant risks associated with amniocentesis and chorionic villus sampling.
The introduction of NIPT will probably reduce the number of children born with Down's syndrome, since more women are likely to opt for the test and, if the condition is identified, more women may avail themselves of the earlier abortion. Not everyone agrees this is good news. But why not?
Down's syndrome is a genetic abnormality. It is associated with three (rather than the normal two) copies of a specific chromosome. It is associated with both intellectual and physical impairments, which vary in severity from case to case.
Generally, Down's syndrome, as with other genetic abnormalities, is a condition that parents would prefer a child not to have, and so historically the ability to avoid it has been seen as a medical advance. Routine antenatal screening has been offered to women for decades and most women opt to terminate an affected pregnancy.
It is probably safe to assert that the ethics of antenatal screening are included in almost any textbook on medical ethics you care to look at. The Abortion Act 1967 includes a specific clause permitting abortion when there is a serious risk of fetal abnormality that (using the words of the time) would be sufficient to result in a 'serious handicap', and the ethical debate has tended to focus on who is the right person to make a decision about the circumstances when abortion is 'right'. In short: should an abortion decision be a matter of personal choice (made by individual women) or public health (made by doctors)?
The attendant debates have explored whether the power relationships between 'patients' and their doctors, and differential access to information, can ever allow individuals to make truly personal choices. But the general view in Britain has been that decisions about each individual pregnancy affected by Down's syndrome, of which Trisomy 21 is the most common form, must be a matter of personal choice, informed by as much or as little information as the affected person (that is, the pregnant woman) wishes to receive. In short, the choice is hers.
However, actress Sally Phillips' beautifully produced documentary, featuring her son Olly, posed a different 'ethical question' when it was broadcast on BBC2 on Wednesday – whether 'A World Without Down's Syndrome' is better or worse than the world we have now.
One hypothetical problem raised is this: what if nearly every woman carrying a pregnancy affected by Trisomy 21 decides to abort it? What would that mean for the tiny number of affected children whose parents had chosen to have them? Would the rest of society withdraw support because it was a voluntarily, chosen condition?
Another hypothetical problem is something that many people might not see as a problem at all: that is, a future without any people affected by Down's syndrome either because all women opt to be screened and universally choose to end affected pregnancies, or because through genetic manipulation it becomes possible to alter the affected chromosome to eliminate the abnormal third expression.
The consequences for civilisation as we know it may seem headily complex, going by the various media debates and bioethical discussions that have taken place following Phillips' documentary. In recent days, claims that the introduction of diagnostic techniques has run ahead of the moral debate have been rendered ridiculous by the airtime given to representatives of every possible nuanced moral view.
Yet after all the complications are considered about the value to humanity of Trisomy 21, the moral matter is both reducible to and solved by one overriding question: regardless of fetal genetic indications, is the right of a woman to decide about the future of her own pregnancy paramount? Because if the answer is yes, then society will need to accept the personal choices that we as individuals make, whether or not they fit with the world visions of advocacy groups and campaigners.
Those who argue that a 'threshold of ethical acceptability' might be crossed by 'the cumulative effect' of individuals choosing not to continue a Down's pregnancy worry me just as much those who argue the reverse: that choosing to continue a Downs' pregnancy is unethical.
Both views appear to be informed by a similar eugenic assumption: that there is a 'right' number of children born with Trisomy 21 that is good, and so individual choices should be manipulated to meet this preference.
I'd rather pose the ethical problem with NIPT as simply that ministers have delayed the decision to introduce it. When they do, women can be trusted to make the decisions that are right for them and their families. It is they who live with the consequences of their choices, after all.
Ann Furedi is chief executive of the British Pregnancy Advisory Service and the author of The Moral Case for Abortion, published by Palgrave Macmillan.
To enquire about republishing spiked's content, a right to reply or to request a correction, please contact the managing editor, Viv Regan.