Where did Rudd get her anti-migrant ideas from? Labour
Quit your fuming, Labourites: the Tories are copying your party.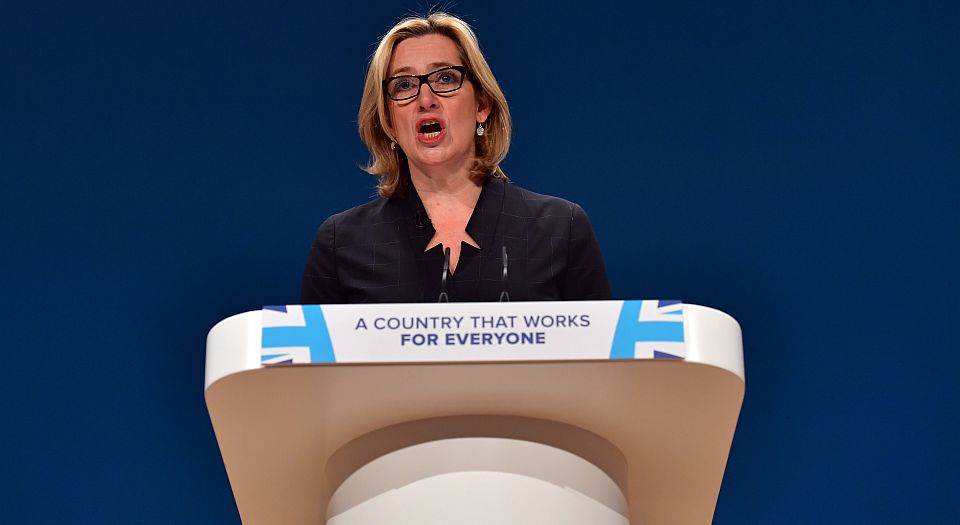 At the Tory Party conference yesterday, home secretary Amber Rudd announced a fleet of draconian immigration restrictions, including a clampdown on international students and a plan to lean on businesses to root out illegal workers. For those, like spiked, who are arguing for a more liberal immigration policy post-Brexit, it was a dark day.
But the latte-spitting that met Rudd's announcement lacked something: a sense of perspective. Many Labourite or left-leaning commentators painted her speech as a sop to the gnashing, Brexit-emboldened right-wing. What they missed was that these ugly policies didn't come from nowhere – in fact, they are straight out of the Labour Party policybook.
'British jobs for British people'
Rudd's pledge to stop migrants 'taking jobs British people could do' struck many as a throwback to the Bad Old Days. What they don't seem to realise is that those Bad Old Days were the New Labour years. In 2007, then chancellor Gordon Brown announced a new focus on 'Britishness', promising to 'train British workers for the British jobs that will be available over the coming few years'.
Migrants need not apply
Rudd's plan to 'name and shame' employers who import labour at the cost of native workers was another grim moment in her speech. Not least because it was grimly familiar. Only two years ago, 'Red' Ed Miliband announced his plan to criminalise companies that employ illegal migrants. He may have dressed it up as an attack on 'unscrupulous' bosses, but the outcome – 'Migrants need not apply' – would be the same as Rudd's.
Expelling foreign students
During her time as home secretary, Theresa May – hamstrung by EU free movement – turned on international students to cut migrant numbers. In a vicious clampdown on allegedly 'bogus' colleges, she deported 19,000 foreign students on deeply spurious grounds. Announcing further restrictions on 'low-quality courses', Rudd seemed happy to follow in her footsteps. Or are those Gordon Brown's footsteps? Yep, he got there first: Labour ruthlessly rooted out 'bogus' migrant students.
Our NHS
Health secretary Jeremy Hunt's plans to increase the number of British doctors and nurses working in the NHS was another outrage-generator of this year's Tory conference. But this is yet another Brown brainchild. In 2010, the then prime minister promised to close the door to non-European care workers. That is, he wanted to discriminate on the basis of where workers came from.
Suddenly, the foul racism-lite of the Tory conference this week isn't so surprising – we've heard it all before, from the party that the Tory-bashers going mad over Rudd vote for and campaign for. As they say, strange business, politics.
Tom Slater is deputy editor at spiked. Follow him on Twitter: @Tom_Slater_
To enquire about republishing spiked's content, a right to reply or to request a correction, please contact the managing editor, Viv Regan.