The myth of the motherhood pay gap
Women are not being punished for having children.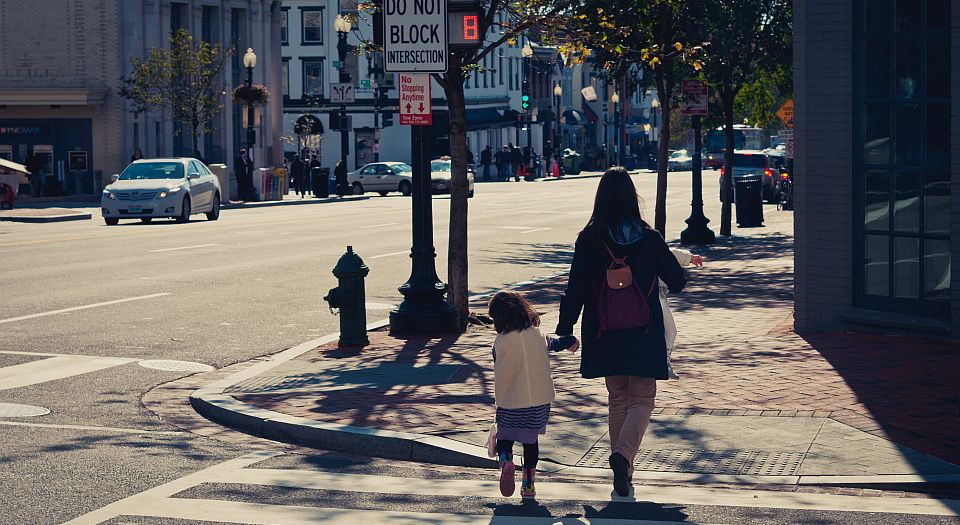 There are probably as many reasons for having a baby as there are children in the world. But, for most people, whether married or single, 19 or 42, deciding to become a parent indicates that your priorities have changed. Babies mean that spontaneous nights out are off the agenda and weekends away require military planning. Staying an extra hour at work to finish a project – when you've hardly seen your child all week, the nursery closes soon and you packed them off in the morning doped-up on Calpol to hide a high temperature – is not just practically difficult, but emotionally bruising.
People decide to have babies not despite of the chaos it will unleash upon their lives, but because of it. They want to turn themselves inside out with love for their child, no matter how exhausting or at what cost. Mothers – who have to go through pregnancy and give birth, are expected to breastfeed and take maternity leave – are acutely aware of the sacrifices the decision to have a baby involves. I'm yet to meet a mother who had a baby for a pay rise.
For this reason, a report published by the Institute of Fiscal Studies (IFS) last week, which showed that the gender pay gap increases with the arrival of children, came as little surprise to anyone. Headlines denouncing 'the motherhood pay gap' highlighted the fact that there is a gradual but continual rise in wage differentials, from virtually zero when men and women enter the labour market to about 10 per cent when a woman first gives birth. By the time their first child turns 12, women are earning, on average, a third less each hour than men. Presenting this as a 'motherhood penalty' implies that misogynistic male bosses are conspiring to pay women less. The reality is, as always, more complicated.
There is no pay gap for men and women doing the same job for the same number of hours each week, whether or not they are parents. The IFS arrives at its alarming, headline statistic – that mothers earn one third less than men – by comparing average hourly wages. This takes no account of the type of work men and women do or the total hours worked. As the report suggests, 'differences in career patterns stemming from the birth of children' have 'a key role to play in explaining the evolution of the gender wage gap across the life cycle'. In other words, men and women work differently once children arrive, and these different employment patterns are reflected in their earnings.
The IFS report notes that 'not only do many women move out of paid employment altogether after having their first child, but many others move to work that is no more than half-time'. On average, women work for 26 hours and men for 37 hours each week. By the time her first child is 20, the average woman has been in paid work four years less than the average man, and has been in work of more than 20 hours per week for nine years less than men.
There is no evidence to suggest that there is any short-term penalty for women who work part-time. Indeed, women's weekly earnings 'fall by proportionally less than hours of work – that is, hourly wages actually tend to increase'. Instead, what we see is that gradually, over the course of a decade, the cumulative effect of women having time out of the labour market altogether, and working fewer total hours, is that their earnings fall. This slow drop in earnings might be because women working part-time don't accrue the experience necessary for incremental pay rises as rapidly as they would if working full-time. Or it might be because they are not qualified to apply for promotions so quickly, or don't earn annual bonuses at the same rate.
When it comes to salaries, then, it's not being a woman or even being a mother that means you are paid less. Instead, it is the result of taking periods of time out of the labour market and working part-time. With this in mind, equal pay might be achieved through overcoming the obstacles preventing women getting straight back to full-time work after having a child, such as freely available nurseries open 24 hours a day. Back in 1970, at the time of the UK's Equal Pay Act, nurseries that would take babies just a few weeks old and look after them from early morning until late in the evening were a rarity. Women wanting to work had to depend on informal arrangements with family and friends. In this context, the political demand for childcare was a radical challenge to women's continued oppression.
Today, private nurseries are a booming business. And, although they are expensive, most parents who want one can find a place for their child. What's more, today's heavily regulated childcare industry is a far cry from yesteryear's home-based informalities. The government's Early Years Foundation Stage 'sets standards for the learning, development and care' of children from birth to five years old, whether they attend a nursery, playgroup or childminder. Nowadays, few children stay at home for the first five years of their lives, but are instead expected to start meeting learning goals in official settings. In much popular discourse, the family is less a haven in a heartless world than a site for potential abuse. The mother who rejects nursery and keeps her child at home can attract suspicion.
At the same time as the nature of childcare has changed, society's attitudes to motherhood have also changed. As the authors of Parenting Culture Studies argue, there has been an 'intensification of parenting'. The mantra that 'breast is best' pushes women to become chief parent, a role reinforced by the expectation that mothers today will take the full year's maternity leave they are entitled to. The demand on mothers in particular to be ever-vigilant about where their children are and what they are doing means that the days when children stayed home alone, played out in the street and walked to and from school unaccompanied have largely been replaced by breakfast and after-school clubs and organised playdates.
When people contemplate parenthood they make complex decisions about work and childcare, often in conjunction with their partner and in the context of their own personal circumstances and prevailing social attitudes. Unfortunately for the pay-gap campaigners, women do not simply think about how to maximise their earnings. They also think about what is best for them, their children and their families. As the IFS report shows, this often means that women choose to leave work or to work part-time. For many women, the trade-off between earning money and spending time with their children is worth making. Life often runs more smoothly when at least one parent has a little more space to meet the practical and emotional demands of family life. That this role often falls upon mothers is not always an imposition – sometimes it is what women want to do, even if only for a relatively short period.
Having affordable and flexible childcare certainly gives women more freedom to choose how to run their lives. But the availability of childcare alone won't drive women into full-time work at a time when the role of the mother is considered so vital to every aspect of a child's development. The best thing for women would be for both pay-gap campaigners and attachment-parenting gurus to cut mothers some slack, stop interfering and trust them to decide how to run their family life for themselves.
Joanna Williams is education editor at spiked. Her new book, Academic Freedom in an Age of Conformity: Confronting the Fear of Knowledge, is published by Palgrave Macmillan UK. (Order this book from Amazon (USA).
Picture by: Allenran 917, published under a creative-commons license.
To enquire about republishing spiked's content, a right to reply or to request a correction, please contact the managing editor, Viv Regan.