False allegations: a stain on justice
In their rush to 'believe the victim', the courts are ruining lives.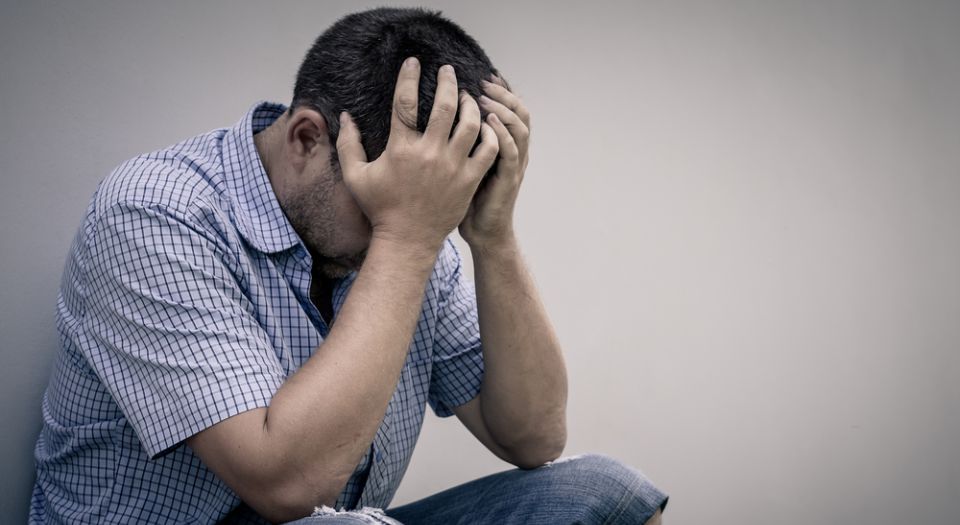 Scarcely a week goes by without a news report of a falsely accused man belatedly achieving justice. Too little attention to date has been given to the plight of the falsely accused. Now, it seems the tide is turning. This is long overdue.
The consequences of a false allegation can be severe – even lethal. Consider the case of 17-year-old Jay Cheshire. He was a sensitive teenager, and prone to depression. A fellow teen accused him of raping her. Police interviewed him. He was devastated. He experienced bullying as a result of the claim. Two weeks later, his accuser retracted the accusation.
On 3 July last year, Cheshire was found hanging from a tree in a local park. His distraught mother Karin watched his life support being turned off in hospital, two days later. As if that were not terrible enough, Karin has now hanged herself, aged only 55. Two lives lost, and a family destroyed, as a result of a false accusation.
In 2014, David Bryant, a retired firefighter, was sentenced to six years in prison. He had been accused of raping a 13-year-old boy, Danny Day, in a fire station sometime between 1976 and 1978. Day alleged a joint attack by Bryant and another fireman, who was now dead. In 2012, Day alleged that 'the memories came flooding back'. He decided to confront Bryant, on learning that he was a pillar of the local community. He wrote him a letter demanding an apology. When none was forthcoming, he reported Bryant to the police.
The police failed to investigate Day's history. In fact, he was a person known to his doctor for 10 years as a 'chronic liar'. But Day gave such a graphic account of anal rape in court he pulled the wool over the jury's eyes. He then demanded that Bryant's sentence be increased. The Court of Criminal Appeal dutifully gave Bryant two more years in jail. Bryant also tried to appeal, but his appeal was rejected. His loyal wife did not lose faith in him. She found private investigators and a legal team to help him.
Meanwhile, Day applied for compensation from the Criminal Injuries Compensation Authority. He also sued Bryant and the Dorset fire service, claiming six-figure aggravated damages for the loss of a brilliant career as an Olympic boxer. This was Day's undoing.
Disclosure of Day's medical records threw up his history of mendacity. A 'friend' admitted that the boxer claim was a complete fabrication. Day had got him to sign a false statement about it. The pool table on which Day claimed to have been raped was not purchased until 1992, some 14-16 years after the alleged attack. On 15 July this year, Bryant was finally released, after three years in jail for a crime he did not commit. Mr Justice Singh apologised to him.
Another day, another victim. On 25 July, a jury acquitted a private school teacher, Kato Harris, of rape in only 26 minutes. Kato wept with relief. His accuser was a 17-year-old former pupil. Her claim only surfaced after the head at her next school probed her about whether she had been sexually abused. Her new school was concerned about her eating problems and panic attacks. (She once had a panic attack, when given a bad mark.)
This sounds like a classic example of professionals seeing sexual abuse as the 'go to' explanation for a variety of adolescent problems. I would characterise this type of intervention, however well meant, as 'iatrogenic'. No sooner is the seed of suspicion sown, then a toxic process develops of imagined violations. Of course, concerned parents will seek redress if they are told their daughter has been raped. But an exceptional feature of the case was that this girl's wealthy parents flew her once a week to New York to see a therapist. It is not clear why this was necessary, or how the therapy may have influenced the emergence of, first, a claim of rape (without specifying who was responsible), and, later, allegations against Harris (who barely knew her).
In court, the girl accused Harris of raping her three times in a classroom during 2013, when she was aged 14. She refused to give details of her social-media accounts to the police, asserting her right to privacy. She did not appear to understand that the police were entitled to scrutinise them. Her parents went to Alison Levitt QC at the law firm Mishcon de Reya to look into a private prosecution.
Mishcon retained a retired police commissioner, who seems to have acted as an intermediary with the police investigation. This is highly unusual. Harris's friends are now crowdfunding to cover his legal expenses of £195,000.
Last week, on Friday 29 July, the High Court quashed a finding by the Police Appeals Authority against Trevor Gray. Gray is a police officer in Nottingham, with an exemplary record. A woman accused him of a series of rapes (including anal rape), and he was convicted in May 2012. His employer then sacked him for gross misconduct. Gray's wife, from whom he was separated, believed in his innocence and set about investigating the accusation. She found evidence from a taxi driver, who had seen Gray and his accuser embracing warmly after a night together.
Gray's conviction was quashed in 2013. He was then acquitted in a retrial in 2014. His employer allowed an appeal against his dismissal. It directed that there should be no rehearing. But then it started a fresh set of disciplinary proceedings, found him guilty, and sacked him again. Gray has now successfully challenged this erratic process in the High Court.
Something seems to have gone badly wrong in the UK's criminal justice system. It is in thrall to former Director of Public Prosecutions Sir Keir Starmer's 'believe the victim' approach. Both the UK police and the Crown Prosecution Service habitually display an exaggerated deference to complainants' accounts in sex cases. They appear to regard this as an overriding moral imperative. Inevitably, this clouds their judgement.
The problem of false allegations, as the cases discussed above illustrate, is very real. It is a stain on the criminal justice system. It is also profoundly damaging to the interests of genuine complainants. A catalogue of dubious cases, like those mentioned above, inevitably instills a mood of cynicism about the veracity of accusers.
My view is that the public, which funds the criminal justice system through its taxes, and which looks to it for protection, must now insist on much more exacting standards from law-enforcement agencies, including the judges themselves. Of course, complaints of sexual abuse should be properly investigated, but that doesn't mean taking accusations of sex offences at face value.
In addition, it is striking that our civil courts have long been critical of the pitfalls of eyewitness testimony, and stress the need for independent, contemporary supporting evidence. Mr Justice Leggatt spoke eloquently about this in 2013 (see paragraphs 15-23 in Gestmin v Credit Suisse).
Why do our criminal courts resist this forensic approach? It seems that they have been captured by an elite narrative of victimology and vulnerability, beloved of many legal academics, activist lawyers and EU institutions. This narrative has also, regrettably, encouraged a toxic band of opportunists, attention-seekers and fantasists, for whom the compensations of being a victim are impossible to resist.
The novelist Graham Greene once depicted innocence as a dumb leper who has lost his bell, wandering the world. The sooner society can recognise and deal with the menace of false accusers, who carry no warning bell, the better for us all.
Barbara Hewson is a barrister. Her views here are personal.
To enquire about republishing spiked's content, a right to reply or to request a correction, please contact the managing editor, Viv Regan.