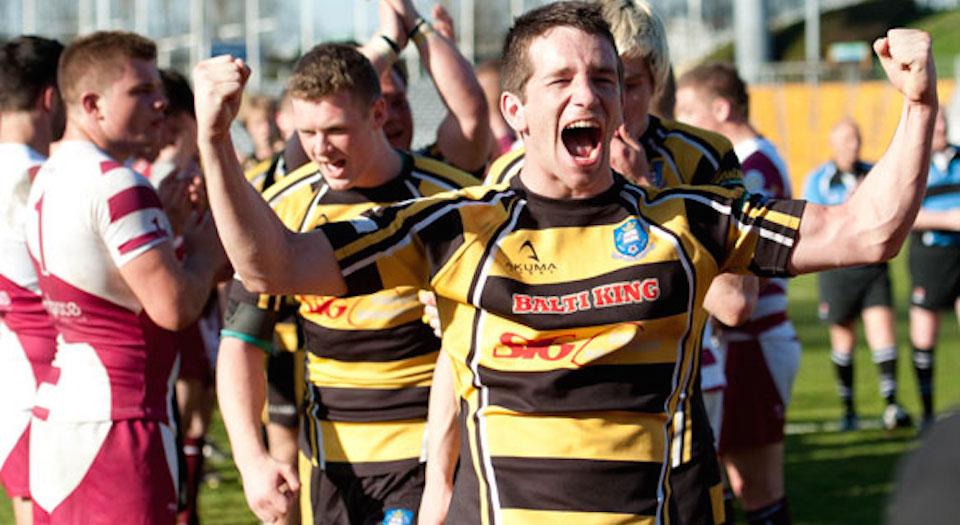 The annual varsity sporting tournament between the University of Sheffield and Sheffield Hallam University is a big event – and the foul-mouthed chants that are exchanged between each side are a big part of what makes it so enjoyable. They're part of a ritual that everyone loves. And, as happens with every other fun thing on campus, a couple of Sheffield students' union officers have decided to try and get them banned.
A motion calling for the 'classist' and 'sexist' chants to be banned is being debated by the SU council tomorrow. Now, like all sports chants, the varsity songs are pretty robust: 'The wheels on your house go round and round', which Sheffield students chant at the Sheffield Hallam end, is one example; 'I'd rather be a poly than a cunt', which is fired back in response, is another. But I've never heard of anyone being upset by these chants. Partly because everyone who goes to a varsity match knows what's coming. But mainly because we're all adults.
As all sports fans know, chants are part of the spirit of the game. The booze, the tension, the shouting, the laughing and the exchange of insults are all part of what makes watching live sport worthwhile. Varsity is great fun, even if you have no interest whatsoever in what's actually going on during the match. But, from their union offices, Sheffield's student-political clique has taken it upon itself to tell the student body, and its many sports fans, what they can and cannot chant.
Presumably, the union officers think that the chants perpetuate the systematic oppression of women and the working class. But they really, really don't. It's just banter. What's more, women and working-class students don't need to be protected by students' union officers. It's infantilising to suggest otherwise. When Sheffield students make poor jokes and Hallam students slam us as a bunch of toffs, it's a bit of pantomime, fuelled purely by rivalry. Plus, not everyone at Hallam is working class, just as not everyone at Sheffield is middle class.
Sheffield SU's president has defended the motion, arguing that 'we wouldn't treat classism or sexism as acceptable in our nightclub, our societies or our elections', and that sports events should be no different. This misses the fundamental point – it is different. When you're cheering on a team, you step outside of normal conventions – live sport is an opportunity to let it all hang out and go a bit crazy. Calling someone the c-word at a society event means something very different, and students know that.
That's not even the worst of it. As a Sheffield student, I can only imagine the field day Hallam students would have if this ban went ahead. We'd be forced to just sit there, offering the occasional, lacklustre 'Go Team!'. Plus, it would mean the students' union would have to compile a list of banned chants. You can just imagine the union officers marching around the stadium policing the crowds. The next thing you know we'll be required to do jazz hands rather than clap.
If we sterilise campus sports culture it will become dull and joyless. When you go to a varsity match you know you're going to be ridiculed – and your job as a spectator is to fire back. There's nothing wrong with a bit of mutual ridicule. This latest attempt to wrap students in cotton wool is the most killjoy yet.
Hallam Roffey is a writer and a student at the University of Sheffield.
To enquire about republishing spiked's content, a right to reply or to request a correction, please contact the managing editor, Viv Regan.