Corbyn is right – prostitution must be decriminalised
We shouldn't punish sex work. We shouldn't celebrate it, either.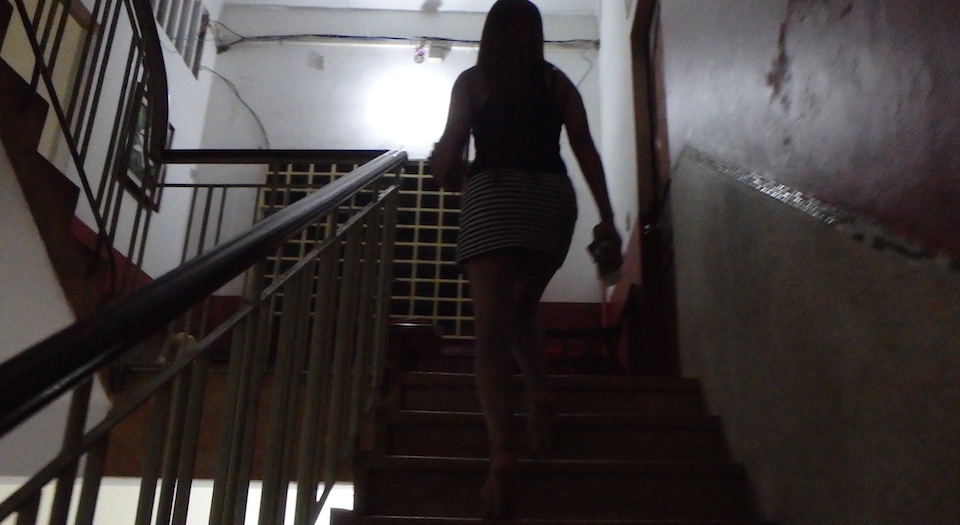 It doesn't seem to take much for Jeremy Corbyn to fall out of favour with his own party. This time the Labour leader has come under fire for his comments about prostitution. Speaking to students at Goldsmiths University in London at the end of last week, Corbyn said he favoured decriminalising prostitution: 'I want to be [in] a society where we don't automatically criminalise people. Let's do things a bit differently and in a bit more [of a] civilised way.'
Corbyn is right to call for decriminalisation. Under the Sexual Offences Act and the Policing and Crime Act, it is technically legal to sell sex in private in Britain. But soliciting for sex in a public place, kerb-crawling, owning or managing a brothel and pimping are all illegal. Corbyn's comments follow the release of the 'Commission on the Sex Buyer Law', produced by the All-Party Parliamentary Group on Prostitution and the Global Sex Trade. The commission proposes criminalising the buyers of sex (normally men) rather than the sellers of sex (predominantly women). It suggests making it a criminal offence to 'pay for sex, attempt to pay for sex, pay for sex on someone else's behalf, and engage in a sexual act with a person knowing or believing they have been paid to participate'.
Though Corbyn made clear that his comments were personal, and not representative of the Labour Party view, many of his fellow MPs have taken him to task. On Twitter, Harriet Harman wrote: 'Prostitution's exploitation and abuse not "work/an industry". Women should be protected and men prosecuted.' Labour MP and full-time faux-campaigner for women's rights Jess Phillips tweeted: 'Man says we should decriminalise a known violence against women. Why did it have to be this man. #shedstear.'
Critics of decriminalisation think of themselves as champions of womankind. Some feminists who want to keep prostitution criminal even call themselves 'abolitionists', quite outrageously, and falsely, comparing themselves with those who fought to abolish slavery. In the process, they don't only engage in fantasies about their own historic role – they also strip women of their moral agency and autonomy through comparing them to slaves: people who had no control over their lives. Sex trafficking is illegal – and should remain so. But making life harder for women who choose to use their body in a way that some people disapprove of, and making out that such women are enslaved, is an attack on women's freedom, and on the very idea that they have the capacity to make choices.
When feminists say that the largely poor women who engage in prostitution have all been coerced, that such work can never really be consensual, they are demeaning women far more than they are the male buyers of sex. They're treating them as moral infants, in need of rescue.
Far from being on the side of liberal abolitionists who fought to free people from enslavement, feminist campaigners for criminalisation are on the side of the state having more power over women's bodies and how men and women may engage in sexual intercourse. They're diminishing freedom, not expanding it. Supporting decriminalisation doesn't mean approving of prostitution – it merely means believing and arguing that the state should not have the power to tell consenting, non-trafficked adults what they may do with their bodies.
As campaigners for decriminalisation point out, stripping away the laws around prostitution would allow women to sell sex in a safer way. They wouldn't have to go underground and they could access healthcare or report criminal behaviour without fear of getting into trouble. And yes, criminalising the male buyers of sex is just as likely to make life less safe for prostitutes as criminalising the women would: women who want to make money from sex would still need to sneak around. But there's more to this than safety. Arguing for criminal sanctions as a means of making prostitution more difficult and dangerous is an argument against a woman's freedom over her own body. A woman is prevented, through the enforcement of a law, from engaging in a sexual transaction. That is authoritarian.
However, just because a woman should be free to sell sex legally, that doesn't mean we must condone prostitution. Any fool could tell you that the vast majority of sex workers do not enjoy the same luxurious lifestyle celebrated by Belle de Jour. Prostitution is a consequence of poverty for many women. Some supporters of decriminalisation argue that sex work is like any other form of waged labour; some even say that selling sex boosts self-confidence and is a preferable form of employment to working in a supermarket. Such claims ignore the reality of prostitution – that the majority of women who end up selling themselves for next to nothing have few other money-making options, and most sex workers cannot charge anywhere near the same rates as the likes of Belle de Jour.
Often, working-class women who are public about selling sex are called 'survivors of prostitution', whereas middle-class proponents of sex work are described as 'empowered' and 'confident'. These caricatures of women with complicated backstories ignore the fact that prostitution is often neither life-threatening nor confidence-boosting – it's just pretty unpleasant. Selling your intimacy, your entire body, is not the same as selling your labour behind a till or even breaking your back sweeping floors. It's different. We can argue for decriminalisation while recognising that prostitution is not a nice choice for women to make – but it's one that many make nonetheless, using their free will.
But Corbyn is right – we should decriminalise prostitution. The reluctance to have the hard argument about women's bodily freedom, and why we should limit state interference in sex, shows how patronising the debate has become. If we truly believe that women should enjoy the same freedoms as men, then we must demand that the state relinquishes its control over women's bodies – whether in the sphere of prostitution or abortion.
Ella Whelan is staff writer at spiked. Follow her on Twitter: @Ella_M_Whelan
To enquire about republishing spiked's content, a right to reply or to request a correction, please contact the managing editor, Viv Regan.