The year race made a comeback
In 2015, we saw the rise of a toxic new racialism.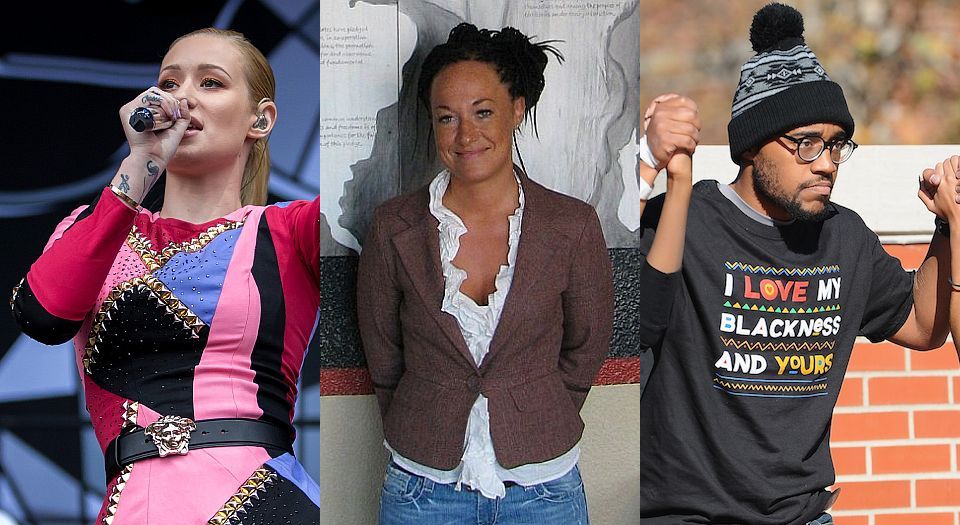 I've always loathed the phrase 'people of colour'. It's awkward and dehumanising – one of those PC phrases that somehow manages to be more 'Othering' than the alternative. But I've been hearing a lot of it over the past year. The phrase, popularised by Eighties anti-racist activists, has crept into the mainstream – into newspaper columns, campus debates and Twitter slanging matches. That along with the execrable tweeism 'black folks'.
There's something in this. Among young politicos in particular, a new politics of race arose in 2015. Some of it is familiar and old-school, growing up around issues of police brutality and social inequality, but much of it is quintessentially modern, draped in therapeutic concerns about 'racial consciousness', 'microaggressions' and 'cultural appropriation'. But what unifies it all is a troubling desire to erect racial boundaries – a call for black people to adopt the role of the victim and for white people to self-flagellate in a corner.
The discussion about race has been more live in the West than it has been in years. From protests against police brutality to Oxford students demanding 'Rhodes Must Fall', there is a sense that racism is not only alive and well but more insidious than ever. Everything from 'offensive' statues to racist coppers is seen as part of the same existential threat. This stoked-up sense of racial peril has not only conflated genuine concerns about persisting inequalities with mere thin-skinned offence-taking — it has also worked to rehabilitate race, to give it a PC make-over.
In 2015 there was a constant insistence not on unity or solidarity, but on difference. There is a new racialism festering, which springs not from white supremacist gunmen, policemen with itchy trigger fingers or the bluster of Donald Trump, but from those who deign to call themselves anti-racist. And in almost every corner of modern life this year, its divisive presence was felt.
On college campuses, the rise of microaggressions has made socialising a fraught activity. The brain-child of Seventies academics, microaggressions is the idea that white people's clumsy comments can destroy black people's self-esteem and contribute to their macro-oppression. Colleges across the US, including Oberlin, Carleton and Willamette, maintain lengthy lists of verboten phrases, and it's starting to catch on in the UK, too.
More often than not, microaggressions amount to little more than impertinent questions: asking where someone is 'really from' or if you can touch their hair. But as well as implying that black people are incapable of challenging someone's clumsy comments without running to the authorities, they encourage a kind of paranoid racial etiquette, where we are told to treat people differently depending on their skin colour. When it was discovered this year that UCLA included the statement 'I don't believe in race' on its list of microaggressions, the divisive trajectory of it all was laid bare.
Then there's the cultural realm. Under the new racialism, you see, it's not only people who must be separated into our own convenient boxes — so must culture be. That most risible of 2015 trends – the rise of 'cultural appropriation' – has seen white people lambasted for rapping, wearing corn rows or just doing a yoga class. The fact that all artistic and cultural movements are built on borrowing – and that from rock'n'roll to rap this exchange has played a big role in bringing people of different backgrounds together – seems to have done nothing to dent this toxic idiocy.
But most tragically of all is the influence the new racialism has had on politics. Time and again this year, political campaigns on racial issues have focused not on collective strength and solidarity, but on vulnerability and division. Black Lives Matter (BLM), the hashtag-turned-direction-action-group, responds to each police killing of black people by hosting 'die-ins' or marches where so-called white allies are encouraged to hang to the back or hold up signs repenting for their 'white privilege'. Meanwhile, protests at the University of Missouri and elsewhere over allegations of discrimination have focused on demands for 'racial-awareness training'.
At every turn, race is reified. Revelations that leaders in black-activist organisations, including the NAACP's Rachel Dolezal and (allegedly) BLM's Shaun King, are in fact white, should come as no surprise. In this toxic, racialised climate, political authority is calculated not on the basis of your arguments, or your support from a section of society, but from the position you claim for yourself in a hierarchy of oppression. That some white people are blacking up, and bolstering their credibility by cooking up fake hate crimes against themselves, is only a bizarre expression of the new politics of segregation.
March 2015 marked the 50th anniversary of the civil-rights marches from Selma to Montgomery in Alabama. Defiant in their Sunday best, those protesters were the antithesis of the victim-obsessed quasi-radical radicals we see today. Marching in spite of police beatings, targeted assassinations and constant threats from government for them to cease their activities or else, they refused to be cowed – and made it out the other end with undented optimism. On the steps of the Montgomery state capitol, Martin Luther King hailed the coming of 'a day not of the white man, not of the black man' but 'the day of man as man'. In 2015, that day felt as far away as it's ever been.
Tom Slater is deputy editor at spiked. Follow him on Twitter: @Tom_Slater_
To enquire about republishing spiked's content, a right to reply or to request a correction, please contact the managing editor, Viv Regan.