Donald Trump's conservative revolution
Trump appeals to those fed up with Washington powerbrokers.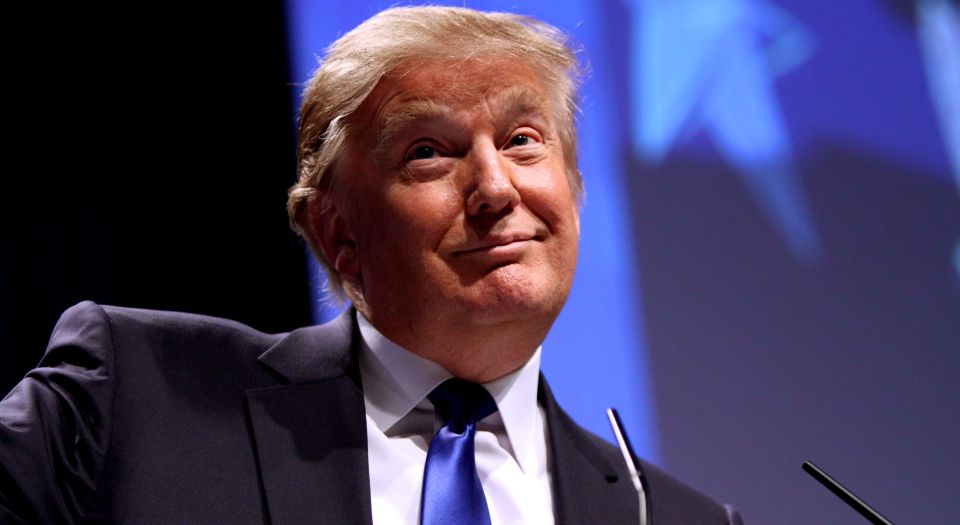 At a small dinner party I attended recently, I heard a Republican congressman decry his more conservative colleagues as 'right-wing Marxists'. He was loyal to Republican John Boehner, and Boehner had just been forced out as speaker of the House of Representatives by the Freedom Caucus. The Republican establishment wasn't very happy about that.
Labels stick when they have the ring of truth, and so it is with 'right-wing Marxist'. This type of politician is right-wing because he is deeply troubled by America's economic stagnation. On measures of economic freedom provided by conservative and libertarian think tanks, the US has fallen like a rock (down to 12th for the Heritage Foundation, 16th for the Cato Institute). We are told to accept an annual growth rate of 1.5 per cent as the new normal, and simply sit back as the country is overtaken by rising countries with higher growth rates. Not to worry, says the Republican establishment: I'm alright, Jack. A little nudge here, a stitch there, that's all we need. Above all, pay attention to the US Chamber of Commerce.
Basta!, says the right-wing Marxist. He has noticed that, once the country of promise, the US now lags behind many of its first-world rivals on measures of economic mobility. He has seen how a broken education and immigration system, the decline of the rule of law and the rise of a supercharged regulatory state serve as barriers to the Ragged Dicks who wish to move up the ladder. A class society has inserted itself within the folds of what we had thought was a classless country, and a dominant new class has rolled up the ladder. Irving Kristol and Christopher Lasch prophesied this and now their hunches are backed up by data provided by Miles Corak and Charles Murray about immobility and social stratification.
The right-wing Marxist would seek to reverse this with radical, free-market policies. That makes him right-wing. But he is also a Marxist to the extent that, like the authors of The Communist Manifesto, he sees current American politics as the politics of class struggles, with an insurgent middle class that seeks to surmount all the barriers to mobility erected by an aristocratic new class. In his passion, he is also a revolutionary. He has little time for a Republican elite that smirks at his rambunctious heroes who communicate through their brashness, their rudeness, their belief that we are in crisis. To his more polite critics, the right-wing Marxist says, 'we are not so nice as you!'.
We saw this in the 2012 presidential election, when Republican Mitt Romney was defeated by Barack Obama, a Democrat who campaigned on inequality and immobility, and we've seen it even more in the 2016 presidential campaign. The anger expressed by the voters of both parties, their support for candidates from far outside the traditional political class, has little parallel in American history. From the left, there have been protest movements in the past, but what we've seen on the right is new and amounts to an entire repudiation of complacent establishment Republicans. All that was solid has melted into air, and what begins to take its place is a right-wing Marxism scornful of Washington powerbrokers and repelled by the US's immobile, class-ridden society. Voters across the spectrum demand radical change, and yet a bien rangé Republican elite seems content with minimal goals at a time of maximal crisis. The right-wing Marxist might hope for less conservative heart and more conservative spleen.
When you come down to it, however, the right-wing Marxist's vision of the good society is not so different from that of the old-fashioned liberal of 50 years ago. For both, the goal is a society of opportunity, where all may rise, where we're judged by the content of our character, where class distinctions were something we left behind in the countries we came from. Unlike the modern liberal or progressive, however, the right-wing Marxist believes that the best way to get there is through free markets, open competition, the removal of wasteful government barriers. He has all the passion of a Bernie Sanders, but with this difference: the right-wing Marxist pursues socialist ends through capitalist means.
That explains the appeal of Donald Trump. But there is one thing more. He is a product of the age of Obama, of a president who for the first time fails to give Americans the sense that he has their back. The day after the San Bernardino killings, Obama's attorney general announced that her chief concern was Islamophobia – not simply anti-Muslim actions, but anti-Muslim speech, too. That, and Obama's tendency to preach to most Americans as though they are heartless and quite stupid bigots, signals that he doesn't think them worthy of much attention. In opposing Obama, other Republican candidates give us sensible reform proposals. The Trump supporter wants something more than that.
FH Buckley is a foundation professor at George Mason Law School. His new book The Way Back: Restoring the Promise of America in an Age of Diminishing Expectations, published by Encounter Books, is due out in April 2016.
To enquire about republishing spiked's content, a right to reply or to request a correction, please contact the managing editor, Viv Regan.