A veiled threat to freedom
After Paris, will religious tolerance survive?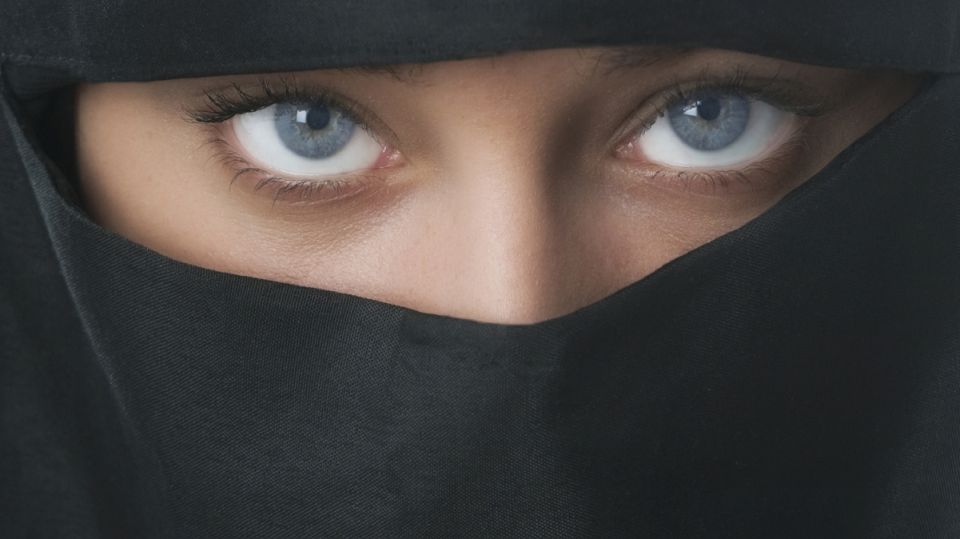 Last week, the European Court of Human Rights (ECHR) in Strasbourg handed down another judgment on the vexed question of when a state can ban Muslim women from wearing a headscarf. The court's ruling in Ebrahimian vs France is the latest phase in a dispute that has been going on since 2000.
Ebrahimian was a social worker under a short-term contract in the psychiatric department of a public hospital in Paris. She wore a headscarf. It seems this generated complaints from some patients, although the details are unclear. In 2000, her employer refused to renew her contract, citing her refusal to stop wearing the headscarf. She lost an initial legal challenge and lost again in Strasbourg before a panel of seven judges.
French law upholds the principles of absolute secularity (laïcité) and neutrality. This separation of the state from organised religion has its origins in the anti-clericalism of the French Revolution. It finds more recent expression in a 1905 statute, which mandates the separation of church and state. Public officials in France are expected to adhere to these principles, which in practice means that they are required to adopt a neutral dress code. They are not prevented from practising any religion: the issue is simply a matter of dress in the workplace.
Ebrahimian argued that her headscarf was a modest manifestation of her religious beliefs, compared to a burqa or a niqab. Her employer countered that her headscarf was an ostentatious sign of her religious affiliation. She was employed to deal with a vulnerable patient group, and it was argued that such a manifestation of her religious affiliation could impact on patients' equality of treatment.
The 'margin of appreciation'
Article 9.1 of the European Convention on Human Rights guarantees the right to freedom of thought, conscience and religion. However, Article 9.2 allows states to limit the exercise of this right in the interests of public safety, the protection of public order, health or morals, or the protection of the rights and freedoms of others. Any such restrictions must be enshrined in law and must not be disproportionate.
Article 9.2 also gives states broad discretion in carving out limits to the exercise of religious freedom. In human-rights speak, this is called 'the margin of appreciation'. France, like Turkey, is constituted as a strictly secular state. Therefore, the European Court has been wary of trampling on the Turkish state's rules. An example of this is the 2005 case of Sahin vs Turkey concerning a university student who was banned from registering or attending class because she refused to comply with a law that prohibited headscarves (for women) and beards (for men). She also lost her case.
In the case of of Sahin vs Turkey, the court acknowledged the ideological divide between those who regard such dress as symbolic of political Islam, and those who claim it is the expression of a religious duty or belief. It said: 'There must be borne in mind the impact which wearing such a symbol, which is presented or perceived as a compulsory religious duty, may have on those who choose not to wear it.'
The court also cited a similar 2001 case called Dahlab vs Switzerland, involving a teacher of small children. There, the court emphasised the 'powerful external symbol' that wearing a headscarf represented. It queried whether the headscarf could have a proselytising effect – because it appeared to be imposed on women by a religious precept that was hard to reconcile with the principle of gender equality. It also noted that wearing the Islamic headscarf could not easily be reconciled with the message of tolerance, respect for others, and, above all, equality and non-discrimination. Values which all teachers in a democratic society should convey to their pupils.
Living together
More recently, in 2014, the European court rejected a complaint by a woman, known only as SAS, who challenged France's ban on the wearing of the burqa in public. The French government argued that the ban was necessary to protect the rights and freedoms of others and invoked the notion of 'living together' (vivre ensemble). It said that the ability to see another's face was crucial to human interactions, arguing that:
'Individuals might not wish to see, in places open to all, practices or attitudes which would fundamentally call into question the possibility of open interpersonal relationships, which, by virtue of an established consensus, formed an indispensable element of community life within the society in question.'
The court reluctantly accepted France's assessment that the barrier raised against others by a veil concealing one's face breached the right of others to live in a space of socialisation. And so it concluded that the ban was not disproportionate.
In the most recent case of Ebrahimian vs France, an Irish judge on the European court debated whether the court should be addressing the issue in a concrete way, based on the particular circumstances of a case, or at the level of abstract principle. What she seemed to be hinting at was the idea that the court could interfere with a state's response to a particular factual situation, if it seemed too heavy-handed.
Controversy continues as to how Western societies should respond to the resurgence of such symbols of Muslim identity. Some critics, such as Ayaan Hirsi Ali, argue that the veil is a form of sexual apartheid. Others contend that, in some communities, women and girls have little choice about whether they want to wear some form of head covering. Meanwhile, other women say that wearing a headscarf or a niqab is an expression of their autonomy and religious identity, which deserves respect.
In the current climate, this debate may intensify, and the paradox is that Western multiculturalism has made the practice of Islamic fundamentalism much easier. States threatened with Islamic terrorism could potentially mount a much more robust defence of bans on full-face coverings (the burqa or the niqab) on grounds of national security and the protection of the freedoms of others.
The UK does not follow France's strict secularist approach, and developments have been more piecemeal: the NHS has been able to ban a nurse wearing a cross and chain (the case of Chaplin) and a school has been able to ban the jilbab (the case of Begum). In practice, these issues tend to be worked out on a case by case basis. It remains to be seen whether the UK will decide to take a more interventionist approach to matters of dress. This will depend on how politicians view the role of radical Islam in British society, weighed up against the importance of religious tolerance and freedom of expression.
Barbara Hewson is a barrister. Her views here are personal.
To enquire about republishing spiked's content, a right to reply or to request a correction, please contact the managing editor, Viv Regan.