Oppression one-upmanship: Men's Rights vs Victim Feminism
Identity politics is an ugly struggle for the highground of victimhood.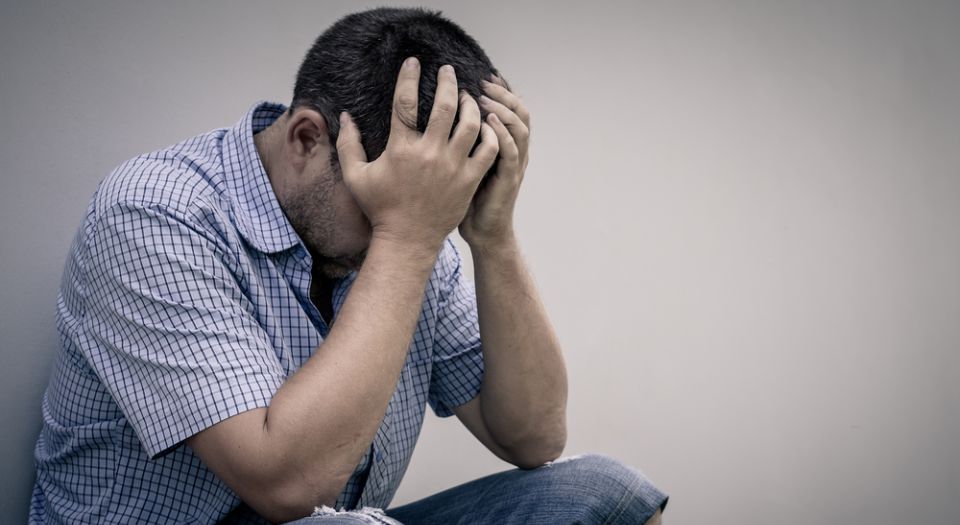 I am not a fan of International Women's Day. As spiked has pointed out many times before, in much of the Western world young women today are more highly qualified and get better paid jobs than men. Women of all ages are more likely to be in work, have more access to childcare and earn more money than at any other point in history. In this context, setting aside a particular day 'to celebrate the achievements of women while calling for greater equality' seems unnecessary. Worse, it inevitably descends into a rehashing of all the reasons why, despite having made such huge leaps forward, feminists still consider women to be oppressed. We already spend far too much time anguishing over body-shaming, cat-calling and sexist passports. Another day spent reminding women they are still victims? No thank you.
International Women's Day is a good example of how it is feminism that now holds women back. Instead of telling girls about all the opportunities available to them and how the odds really are now stacked in their favour, feminists prefer to scare them with stories of 'rape culture'. Rather than encouraging young women to travel the world, feminist campaigners tell them to be outraged about passport pictures. In comparison, men are lucky. No one expects them to be permanent victims or to waste the best years of their lives declaring outrage over song lyrics, adverts and compliments.
Only now it turns out that some men think it's unfair that women get to keep all this victimhood for themselves. They want a special day of their own to dwell on how hard it is to be a man. Today is International Men's Day and, just as with the day set aside for women, the rhetoric of 'fun' and 'celebration' is to be enacted through awareness raising about issues such as men's shorter life expectancy, higher suicide rate, and 'the negative portrayals of fathers, men and boys'. It seems some men look at feminism with envy and want in on the pity-me identity politics. Just as with feminism, it is rarely the men working in factories or on building sites who want to make public declarations of their oppression. It is men who have made it to university, who have built careers off the back of social-media profiles, or who have the kind of jobs that allow them to spend the day stoking Twitter outrage, who are at the forefront of demands for the problems faced by men to be given equal billing.
This week the competitive victimhood that drives today's gender politics has been played out in full grotesqueness at the University of York. Male students had successfully campaigned to have an event held on campus to mark International Men's Day and address men's issues. No sooner had the proposed meeting been advertised than the backlash began. Two hundred academics and students signed an open letter declaring, 'We believe that men's issues cannot be approached in the same way as unfairness and discrimination towards women, because women are structurally unequal to men'. The Oppression Olympics were underway.
It did not take the university long to back down and cancel the Men's Day event. The Equality and Diversity Committee announced that, 'the main focus of gender equality work should continue to be on the inequalities faced by women, and in particular the under-representation of women in the professoriate and senior management'. Before anyone had the chance to muster up sympathy for women with successful academic careers, a counter petition was underway which, as I write, has 3,234 signatures.
The UK coordinator of International Men's Day, Glen Poole, criticised the University of York's decision to cancel the event and lent his support to those calling for it to be reinstated. He wrote, 'When 13 men a day in the UK are dying from suicide, it is essential that everyone in positions of power, trust and influence does everything they can to help men talk about the issues that affect them. And that includes the academic community and student representatives.' The University of York now finds itself embroiled in a highly charged battle for recognition being fought between those arguing that women are victims of 'structural inequality' on one hand, and those pointing to the appallingly high male suicide rate on the other.
The logic of playing oppression sweepstakes is a neverending race to the bottom. Yesterday, the discussion of events at York sank to new lows with the reporting of a male student's suicide. A 21-year-old man was found with life threatening injuries in the early hours of Monday morning and tragically died in hospital. His death occurred on the same day the university announced its decision to cancel the International Men's Day event. It did not take long for links to be drawn between the two. Breitbart broke the news in an article headlined, 'Male University of York student commits suicide on day his university ditches international men's day after pressure from feminists'. The journalist Martin Daubney commented in the same piece: 'This is a tragic human consequence of a systematic prejudice against young men whereby suppressing their ability to express their emotions can lead to very real consequences. The University of York should hang its head in shame.'
Making political capital out of the tragedy of a young man's suicide is appalling, but it is the logical outcome of the climate of victimhood and oppression one-upmanship that occurs in gender politics more broadly and has been on display at York this week most explicitly. That a young man should choose to take his own life is, for many people, incomprehensible. Suicide is an individual tragedy but it is also tragic for the family and friends left behind, who are often left picking up the pieces at the same time as being tortured with guilt. Many people will no doubt be wondering what they could have done differently or wishing they'd just returned a text message or called round. Unfortunately, the nature of suicide means it is often impossible to know the reasons why someone has chosen to take their life. Connecting his suicide to a cancelled event is disingenuous and despicable.
For now, there seems to be some agreement at York. The latest statement issued by the University of York Student Union's Women's Officers and the Women's Network Committee concedes, 'One actually relevant point raised has been the lack of support for men's mental health. We know this an issue, and the women's network frequently campaigns for better mental-health provision on campus.' However, universities already engage in significant mental-health awareness campaigns and offer counselling and other support services to students. Many universities have well-established pastoral systems in place and provide students with therapy dogs to pet and de-stress teepees to sit in at exam time. When so many students consider themselves to be vulnerable, stressed or suffering from anxiety, it is hard to imagine universities can ever do enough to meet demand for such services. Tragically, it is this broad brush approach to student mental health that might mean resources are not always targeted at those suffering from serious depression.
Many of the people decrying the cancelling of the York event to raise awareness about men's issues are similarly vocal in denouncing the censorious student 'snowflakes' who see themselves as too precious and vulnerable to listen to views they find offensive. But if we want to see students becoming more emotionally robust we need to move away from this sordid identity politics. If sexual equality is to be a meaningful goal, it has to be about more than an equality of victimhood. An identity-driven Oppression Olympics helps no one. Let's scrap International Men's day altogether — and let's do away with International Women's Day while we're at it.
Joanna Williams is education editor at spiked. Her new book Academic Freedom in an Age of Conformity: Confronting the Fear of Knowledge will be published in January.
To enquire about republishing spiked's content, a right to reply or to request a correction, please contact the managing editor, Viv Regan.