Reinvigorating the spirit of the First Amendment
This Autumn, spiked explores the future for freedom in the 21st century.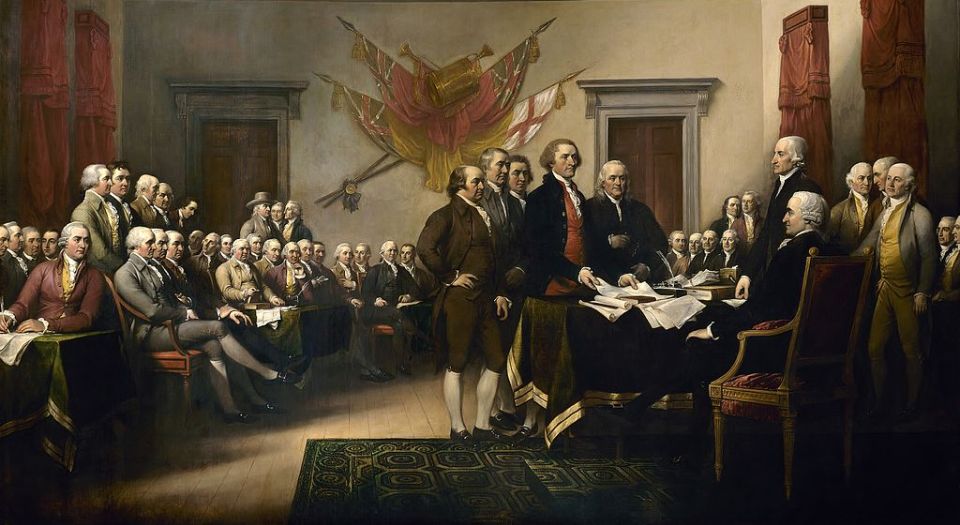 In Europe and America, liberty is not in good shape. Universities are beset by campus speech codes, and populated by trigger-warned students. The religious are told their expressed views constitute hate speech, and that their faith is discriminatory. And the press is confronted by offence-seekers demanding that journalists and cartoonists wind their necks in.
spiked, as regular readers would expect, is not prepared to take the assault on our freedoms lying down. So, following on from the success of our freedom events in America last year, we are holding a special, half-day conference on liberty, supported by the Alliance Defending Freedom, at the Newseum Institute in Washington, DC on Thursday, 15 October 2015. Free and open to all, 'The First Amendment in the 21st century: Reinvigorating Old Rights for New Times' will explore First Amendment rights and individual freedoms over the course of three thought-provoking sessions on speech, press and religion, each featuring a brilliant panel.
For us at spiked, the First Amendment is more than a legal restriction on congressional powers. It embodies the spirit of an age of liberty and reason, an age infused by the democratic impulse, in which people fought for the right to determine their own futures. The First Amendment to the US Constitution consists of just 45 words. But with those words it carved out a space for individuals to practice religion freely, to speak freely, to associate freely, even to petition freely. It realised what the Enlightenment dared to promise; that, as John Locke put it, 'man should live by the light of his own reason'.
Today, too few seem to think individuals should be allowed to live by the light of their own reason. Campus speech codes prescribe what should be said and thought, and proscribe what shouldn't. In one recent case, students and staff at the University of California, Los Angeles (UCLA), were told that statements such as 'I don't believe in race', 'there is only one race, the human race' and 'America is a melting pot' are no longer acceptable. In another case, Laura Kipnis, a professor at Northwestern University, was disciplined for writing an article criticising the college's sexual-discrimination and harassment guidelines.
Outside the academy, the assault on people's freedom to think, speak and associate freely continues apace. In Europe, Christian preachers are frequently arrested for speaking their minds; in the US, Indiana's so-called religious-freedom law prompted outrage from politicians and celebs alike; and in the UK, schools run according to a traditional religious ethos, be it Hasidic Judaism or old-school Christianity, are under attack for their treatment of sex-education or homosexual relationships.
As for press freedom, the Charlie Hebdo massacre prompted many to wonder if journalism, comedic or not, should limit expression on the grounds of offence. This was certainly the view of several noted Western authors who pulled out of a PEN gala in New York after PEN awarded Charlie Hebdo its Freedom of Expression Courage Award.
Everywhere one looks, it is possible to see the erosion of fundamental freedoms, and, more broadly, a loss of faith in individuals' capacity 'to live by the light of their own reason'. So what of the future for the First Amendment when the spirit which gave birth to it seems so desiccated? Is it enough, in the US, to point to its continued legal existence, or do we need to inspire a cultural embrace of freedom? And what of religious freedom? Are some views too hateful to be heard, or do we need to reassert the value of tolerance?
It is these questions and more that we will be probing and exploring at 'The First Amendment in the 21st century'. And that's not all. We will also be addressing the threats to liberty, the challenges of defending religious freedom in intolerant times, and the future of press freedom in a series of articles, podcasts and interviews to be published before and after the event. For further details, info about how to book tickets, and all the latest on this project, see the event page here.
To enquire about republishing spiked's content, a right to reply or to request a correction, please contact the managing editor, Viv Regan.