Germany's gender quota: illiberal and divisive
No radical should support special privileges for women.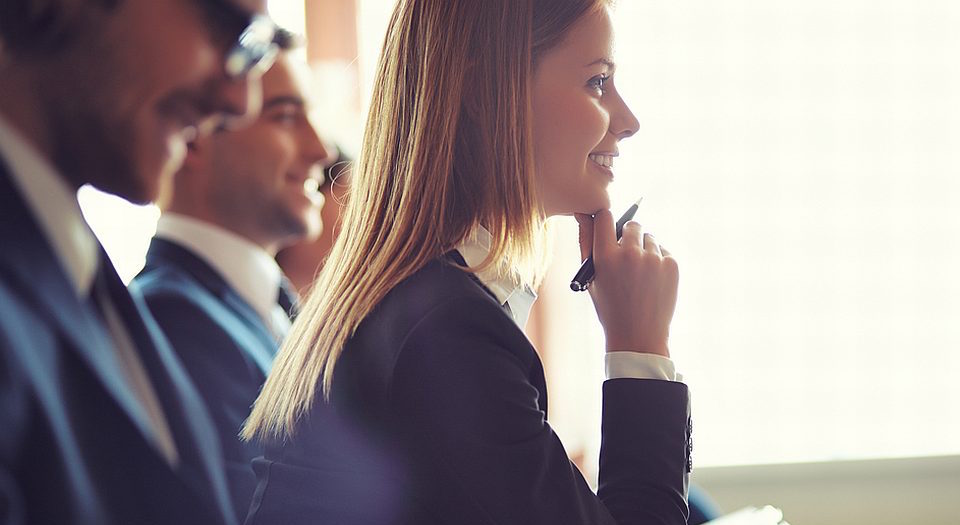 Finally Germany's women have made it and the rule of men has been overcome. At least that was the message of the new gender-quota law, which was passed in Germany in March and is now being implemented. The new law requires over 100 listed companies, including Volkswagen, BMW and Daimler, to give 30 per cent of supervisory-board seats to women from the beginning of next year. Another 3,500 companies are to introduce their own flexible 'self-imposed' quotas, and will be obliged to report on their progress from September.
Lobbyism
When the law was debated in March, parliament seemed to be enthusiastically celebrating itself and the law. Family minister Manuela Schwesig spoke of a 'new culture' in Germany, and justice minister Heiko Maas called the quota 'the greatest contribution to gender equality since women got the vote'. Schwesig's special thanks went to a lobby group called FidAR, whose chairwoman, Monika Schulz-Strelow, was sitting in the audience. She had been awarded the Order of Merit (Bundesverdienstkreuz) of the Federal Republic of Germany for her 'tireless struggle for equality of opportunity for women'.
It is not often that individuals receive such honours. But what makes it stranger still is that the 'equality of opportunity' FidAR fought for is limited to a very small group of middle- and upper-class women. According to a study by the German Institute for Economic Research (DIW), the quota will catapult around 200 well-off women into supervisory-board positions. That's not exactly mind-boggling change, and a law that privileges such a small group smacks of lobbyism. However, whenever we talk about opportunities for women, normal standards of judgement don't seem to apply.
Nonetheless, it wouldn´t be right to see this law merely as the result of a clever lobbying campaign. This quota combines interests which reach far beyond the influence of small groups such as FidAR. It would never have met such widespread approval in parliament if it didn't capture the spirit of our times. (Even the opposition parties wanted the quota – the Green Party pushing for a 40 per cent quota and the Left Party for a 50 per cent quota.)
As the debate showed, this law offers politicians an opportunity to be seen promoting equality for women – a winning ticket these days. The quota allows politicians to present themselves as capable of taking action, while not having to counter much opposition. After all, who would support gender discrimination?
Pragmatism
Parliament's enthusiasm was not shared by the general public. This is hardly surprising. Not just because the law benefits only a few, but also because there never was a broad movement demanding the quota. This law was not preceded by demonstrations, marches or calls for civil disobedience (as women's suffrage had been). It was the pet project of a very small group of functionaries.
Nonetheless, it would be wrong to say that there is no sympathy for this law. For quite pragmatic reasons, many young professional women support it. They see it as addressing a real problem. According to statistics, German women still earn 22 per cent less than men and are underrepresented in top management positions. A survey commissioned by the Ministry of Justice in January states that only 18.4 per cent of all supervisory-board positions are held by women. The quota is therefore seen by many (especially younger women) as the fastest and most effective way of ensuring more equality.
In their eyes, the aim of getting more women into top positions trumps all other arguments. This is why quota critics such as the former family minister Kristina Schroeder have become increasingly defensive. Schroeder argues that the law is too regulatory and exacerbates unfairness by making people liable for their sex. Unfortunately, her position is weakened by the fact that she doesn't argue against the law in principle – she just calls for a 'voluntary quota'. This makes it easier for quota proponents to downplay her concerns. While many women understand her points, they see them as a distraction from the higher aim of overcoming discrimination. This position was summed up by former EU justice minister Viviane Reding, who said: 'I don't like quotas, but I like what quotas do.'
Technocracy
Reding's stance betrays a great deal of unscrupulousness. Can we support a policy which focuses on numbers, but denigrates important liberal principles? Again we must ask ourselves if we would be as uncritical in other cases. For example, would we support a law that forced nurseries to employ more young men to better their chances in the childcare sector? Or would we approve if the government decided to reduce the number of dogs in Berlin (a pressing issue) by only allowing certain people to own one? Individual rights and protection from state intervention benefit everyone, including all women. It is worrying that these principles can be passed over so lightly.
It has become fashionable for politicians to advocate technocratic solutions to structural problems. This is also a symptom of our times, in which real social change is no longer seen as possible. The difficulties many women face are linked to the way our society and economy are organised. The main problem is that the energy women want to put into raising children is not compatible with career demands. All the awards offered to 'family friendly companies' reach their limits when it comes to the hard realities of business life. This explains why many women opt for part-time positions or experience a dent in their career after they have children. Employers (female or male) tend not to be overenthusiastic when employees ask for more flexibility at work. Women during their reproductive years (which is usually the age when careers are built) sense this and are understandably frustrated.
This is why the rhetoric around the new law is so deceptive. While young women may be forgiven for investing their hope in quotas, politicians should know better. Not least because quotas simply do not work. A study looking at Norway 10 years after a similar quota was introduced there found that only female directors had benefited. The study concludes: 'Those improvements haven't translated into higher average earnings for women broadly, or a markedly increased likelihood of a woman joining the C-suite.'
Symbolism
But this gender quota law is not only misleading, it is also deeply illiberal because it is aimed at changing people's allegedly backward attitudes and perceptions. This is why our family minister speaks of a 'new culture'. An article in the Berlin daily Tagesspiegel claimed that our society was so deeply shaped by the male-female divide that it is nearly impossible for anyone to escape it. Thus the quota was needed to change people's longstanding prejudices, by making women more visible in the public realm.
The claim that women are not visible in public life is positively absurd. Germany has been governed by a woman for over 10 years. Women hold important government offices, including the defence, science and labour ministries. For years, women have been conquering male domains. Not only are 63 per cent of all medical students women, but the share of practicing female doctors has also risen to near 50 per cent. Women are even making headway in engineering and physics (the truly male strongholds). The website Gate4engineers has published figures showing that the share of employed female engineers has increased by 20 per cent in the past 10 years – that's 12,000 more women. To claim that women's public roles are still generally inferior is to ignore the progress that has been made and to talk down the success of many women.
This is not to say that things for women are perfect, or that we have reached the end of history in terms of progress. But whatever progress we still need, it will not come from quotas. The gender quota combines many of the worst elements of contemporary politics. It is authoritarian and divisive. It sets upper- and middle-class women against the rest of society. In their race to the top, some women will benefit, but this would have nothing to do with democracy or equality.
The real champions of women's rights never saw their struggle as being about special privileges granted to them from above. One of the most famous activists in Germany was Hedwig Dohm (grandmother of Katja Mann, Thomas Mann's wife). In her famous 1902 pamphlet Der Antifeministen she mocked those (including women) who 'see women as able to act only in their own narrow interests'. For her, women's rights (such as the right to vote) were democratic precisely because they were indivisible. She even stated that the term 'women's rights' is too narrow, and sounded whiny. 'Why not replace it with something clearer?', she asked. She proposed the word 'radical activist', because radical meant 'getting to the root causes of problems'. The number of women on boards is not the root of any problem. This is why no true radical would ever demand a gender quota.
Sabine Beppler-Spahl is head of the board of the liberal thinktank Freiblickinstitut e.V., which has published the Freedom Manifesto. She is also the organiser of the Berlin Salons.
Picture by: Shuttershock.
To enquire about republishing spiked's content, a right to reply or to request a correction, please contact the managing editor, Viv Regan.