Reality TV's moral freakshow
Big Brother gathers up the morally 'deformed' for the right-thinking to laugh at.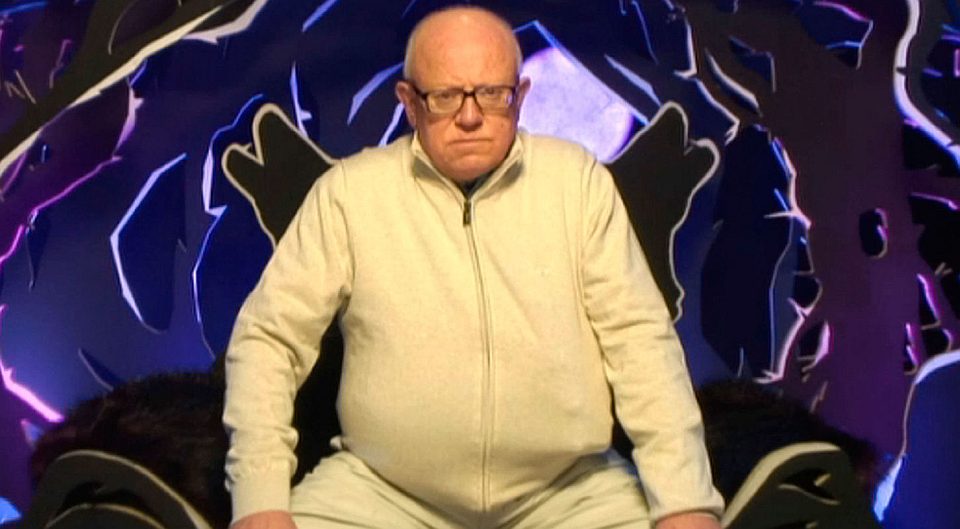 There are no armless men, conjoined twins or hairy ladies. And yet there is something unmistakeably freakshow-ish about that tarnished jewel in reality TV's crown, Celebrity Big Brother.
It's not that the contestants, a parade of the washed-up and never-to-be-washed, are not physically 'exotic'. They are often incredible looking. For instance, there is Perez Hilton, a spandex-sporting sociopath so hugely twattish he can be seen from space. And there was, before they were ejected from the show this week for 'inappropriate' behaviour and language, Ken Morley, an ex-Coronation Street dame who' s clearly decided to live the rest of his life as Raymond Briggs' Snowman, and, lest we forget, Jeremy Jackson, who looks every inch the former child star turned thirtysomething meth-head.
But it's not the physical oddity of CBB's willing inmates that is redolent of the freakshow. It's not even the decision to tantalise viewers for days on end with hints at the astounding wares on show within. No, CBB operates in different, less corporeal territory. It's a freakshow all right, but it's a freakshow of the spiritual domain, a moral freakshow, a space in which viewers can gawp at those with exotic views, novel views, a place where the Twitterati go to stare at the deformed opinions of those not like 'us', all the while titillating themselves to the peak of outrage. 'OMG, did he just say negro?' Yes. Yes he did.
Yet there's a nasty twist to the freakshow theme. Those corralled into Victorian shows were all too well aware of their perceived monstrosity. Those pulled into the 24-hour glare of CBB are all too oblivious to theirs. Many enter seeking a paycheck and that elusive reality TV / surveillance pay-off: mass affirmation, the Holy Grail of 'let it all hang out' culture. Yet what they usually receive is a paycheck and, invariably, po-faced censure – and often, as in Ken Morley's case, a few hundred complaints to Ofcom. That's because the views they share with friends and peers, everyday-sounding words and routine behaviours, suddenly, under the gaze of the multiple cameras, become objects of scrutiny and condemnation. The contestants' views, their jokes, their very words are rendered up, in the light of the production company's judgement, conveyed to contestants in the 'diary room', as monstrous, as intellectually abnormal, as repellant.
Every year it happens. It happened most infamously with Jade Goody, when she called Indian actress Shilpa Shetty 'Shilpa poppadom' in 2007. More recently it was 'Big' Ron Atkinson, perma-tangoed ex-football manager, making a crack about Muslims and bombs in 2013. And this year it's been actor and comedian Ken Morley, a man chastised by media and CBB execs alike for saying variously: 'This is the best place to look at arses in the world' (many viewers would agree, although, in this case, Morley was talking about the model-packed bathroom, not the show), and two uses of the word 'negro', including an anecdote featuring a conversation with his one-time pantomime co-star, boxer Frank Bruno, in which he said: 'Lord Fauntleroy here, do you think you could turn those negro-rhythms down?' And with that Morley was gone, booted out for using 'unacceptable language'.
Morley might not have realised it, but he played his role in this moral freakshow to perfection. Over 70 years old, and long abandoned to the showbiz land which Heat forgot, he proved himself to be every bit as out of touch with modern etiquette as producers no doubt hoped. He talked openly about looking at ladies' bottoms, he questioned whether a young glamour model needed to be quite so upset when a post-chunder Jeremy Jackson bothered the hem of her bathrobe, and, of course, he used the wrong nomenclature for black people. He was, as they say, thoroughly 'inappropriate'. His views, his idiolect, his very thoughts, were there to be laughed at, and repelled by. And that is what happened. And a good time was had by all, as the freakshow owner no doubt said to exiting punters.
From sexism to racism, Morley violated every rule of contemporary speech etiquette. And, as such, he was the ideal CBB circus freak, a man whose apparently deformed opinions served to affirm the vigorous rectitude of the right-thinking. The commentaries on CBB betray themselves: it exposes 'chauvinistic beliefs and harassing behaviour'; it allows us to challenge 'lurid and racial slurs'; it is a 'series that thrives on ugliness'. But that ugliness is not bodily, it's moral. That is what the show constructs, and that is what it asks us to gawp at, ideally in a fit of phone-voting, Ofcom-contacting outrage: the moral ugliness of those who hold the wrong views. The public pariahs, the aged, collapsing stars, and the simply cretinous. They're all there to be judged, and all too often, corrected. Big Brother is now every bit as sinister as its once ironic title suggests.
Tim Black is deputy editor of Spiked.
To enquire about republishing spiked's content, a right to reply or to request a correction, please contact the managing editor, Viv Regan.