Sia: pop's Lolita moment
No, the 'Elastic Heart' video doesn't promote paedophilia.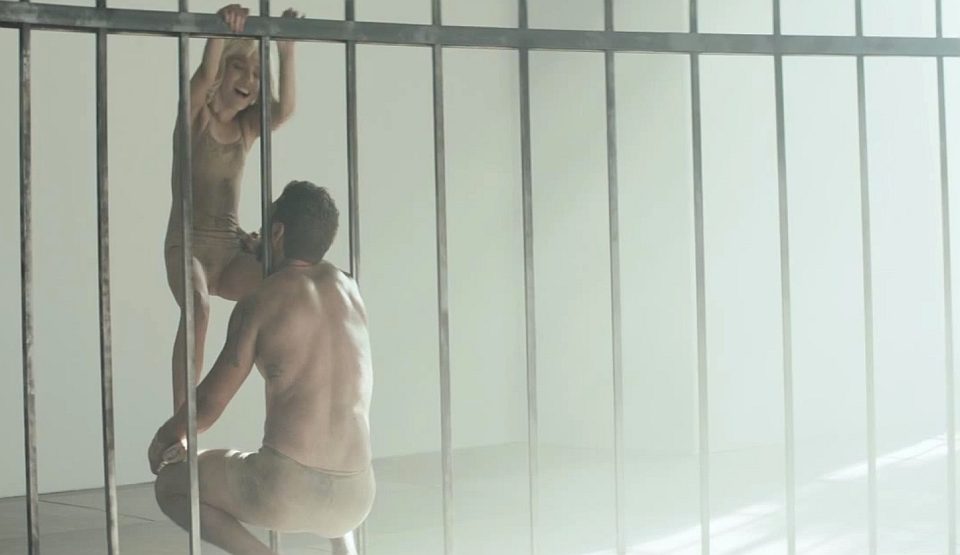 In debates on artistic censorship, one of the most tried and tested arguments is the Lolita defence. This is the argument that while certain works of art may contain, and perhaps even be seen to 'promote', ideas as abhorrent as paedophilia, they should be permitted on the basis of their artistic merit – that is, their depth of feeling, their technical innovations, the ways in which they drive the medium forward.
Last week, pop had its own Lolita moment. It all began when the video for Australian hitmaker Sia's new single, Elastic Heart, stirred up some nontroversy among top-class offence-seekers on Twitter. In it, actor-cum-pillock Shia LaBeouf has a balletic set-to with 12-year-old dance prodigy Maddie Ziegler. Both dressed in skin-tight, flesh-coloured underwear, they chase, swipe, embrace, entwine, bite and scratch one another in giant cage.
A handful of tweeters labelled it 'disgusting' and 'paedophilic'. It was splashed all over tabloid news sites. Sia apologised to anyone who might have been 'triggered' by the video, but stuck to her guns, stating she had 'anticipated some "pedophelia!!!" Cries for this video [sic]'. 'All I can say is Maddie and Shia are two of the only actors I felt could play these two warring "Sia" self states', she said.
Good on her. And commentators soon leapt to her defence, too. Barbara Ellen penned an excellent piece in the Observer, stating that the discomfort with the video reflected an 'increasingly paranoid twenty-first-century mindset, in which paedophilia, once so grotesquely secretive, is now seen everywhere'. The video, she goes on, has been 'found to be offensive because of sanctioned hysteria, rather than anything happening on screen'. On Twitter, meanwhile, Sia fans gave this debacle the rinsing it deserved: 'I loved #Sia's new MV. Paedophile or not, its a good one :)'
In an age in which pop has become a moral battleground, in which Miley Cyrus's gyrations are the subject of open letters and Nicki Minaj's buttocks are imbued with political significance, this was a minor miracle. We're constantly told that pop has lost its ability to shock, and yet columnists seem to be sent into fits of apoplexy each time Rihanna blinks. The pop panics aren't over, they've merely been dressed up in PC garb and attached to modern anxieties and orthodoxies – from homophobia to rape culture and paedophilia.
So why, on this occasion, was everyone willing to leave their half-baked pop-sociological theses at home? Why, when it came to Sia, was everyone willing to take a step back, resist the kneejerk reaction and forget, for a moment, the sanctioned paranoias of our time? The answer is simple: because the video was actually quite good. Stunning, even. It was the essence of great pop distilled – big emotions and a detached art-college delivery. Pop music, it seems, only needs to be 'responsible' or 'socially conscious' when it's crap.
Herein lies the limit of the Lolita defence. It never sticks up for crap art, and, more crucially, the supposedly moronic masses who consume it. That is not to say that we shouldn't call out dodgy messages where we find them, but the compulsion to mine every work for the faintest whiff of rapeyness, racism or homophobia only traduces the art work and libels its audience. Pop songs shouldn't need a meta-modernist luminary doing an interpretative dance to be taken seriously.
Tom Slater is assistant editor at spiked. Follow him on Twitter: @Tom_Slater_
Watch the video for 'Elastic Heart':
To enquire about republishing spiked's content, a right to reply or to request a correction, please contact the managing editor, Viv Regan.