Five reasons why it's rock 'n' roll to avoid tax
It's official: the Arctic Monkeys are rock legends.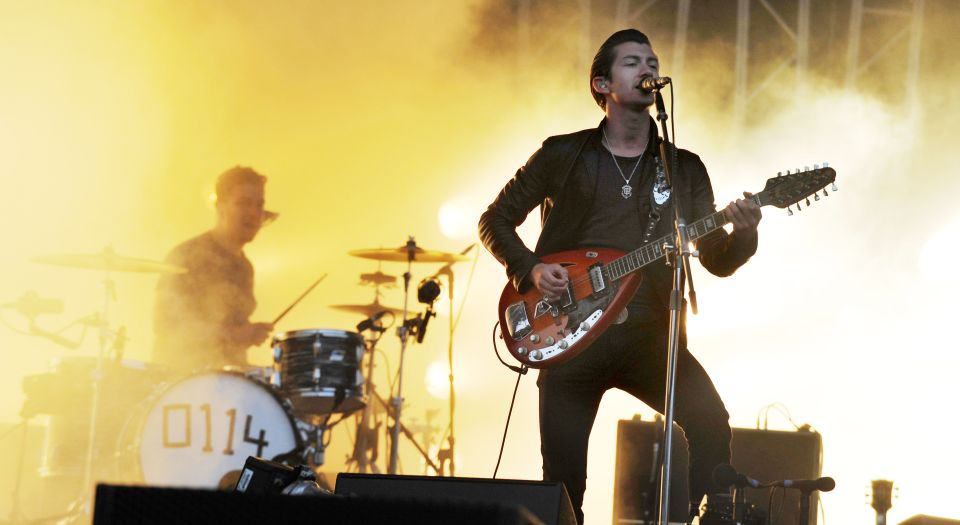 It was only a matter of time. After years of the rolling name-and-shame machine of celebrity tax avoiders, serving up money-grubbing Tories like Gary Barlow or posh feather-ruffling comedians like Jimmy Carr for lefty commentators to put in the stocks, it's been revealed that someone who seemed to be on side, seemed to be one of us, has been outed.
A few weeks ago, it was revealed that three members of Sheffield indie band Arctic Monkeys had invested £1.1million of their earnings into Liberty, a Jersey-based tax-avoidance scheme. Cue shock and horror in the comment pages and the pop-culture press from people who seemed to think that just because Alex Turner and co were lairy, northern lads from reasonably humble backgrounds that they would all happily fork over nearly half of their hard-earned cash to the HMRC while saluting a portrait of Clement Attlee.
Things took a stranger turn this week when Bombay Bicycle Club frontman Jack Steadman called the Monkeys' behaviour 'disgusting' and 'incredibly greedy' in an interview on BBC Radio Five Live. Since when has prompt and proper tax payment become the hallmark of a 'man of the people' rock star?
Here are five reasons why avoiding tax is truly rock'n'roll.
1) It adheres to the golden rule of rock rebellion – do the opposite of what the Tories say
Cracking down on tax avoidance has become a bizarre point of agreement across the British political spectrum. Lefty campaign groups like UK Uncut, whose members go about gluing themselves to things in protest at companies that shirk the taxman, look like the outsourced muscle behind Tory chancellor George Osborne's commitment to cracking down on what he calls a 'morally repugnant' practice.
The fact that the likes of Jack Steadman are getting in on the act is even more shocking. The second you're singing from the same fag-pack lyric sheet as a Tory toff with a do-it-yourself hairdo, you know something is wrong.
2) No good songs have ever been written about paying your taxes
Think about it, have you ever heard a political anthem trumpeting the virtues of tax? Have you ever put your fist in the air as a dreadlocked troubadour belts out 'Get up, stand up, don't miss the deadline'? Of course you haven't. On the other hand, the scourge of the penny-pinching taxman has long been a source of inspiration for songwriters. 'The taxman's taken all my dough', lamented Ray Davies in protest at Harold 'Big Fat Momma' Wilson's tax squeeze; 'Should five per cent be too small, be thankful I don't take it all', declared The Beatles' 'Taxman'. Which reminds us of another golden rule of rock: The Beatles were right about everything.
3) Rock'n'roll is about railing against the system, not subsidising it
Rock'n'roll was always about rebellion, about wearing tight trousers, taking drugs, shagging around and not caring what your parents or the government had to say about it. Even at its most shallow, it was about giving two fingers to The Man, not paying your agreed contribution to The Man's flailing public institutions.
4) Working-class rock stars on the make
Rock history is full of working-class kids making themselves stinking rich off the back of their own talents, nous and fuck-you attitude. For a long time, this was cause for celebration: they were cocky heroes; a source of inspiration. But in a time when left-leaning commentators increasingly snark at the material aspirations of fake Gucci bag-wielding chavs, it's no wonder they take issue with the Arctic Monkeys trying to hold on to some of their hard-earned lucre.
5) 'Rock'n'roll can change the world'
In the end, anyone who thinks pop music alone can spur on revolutions, transform our collective consciousness and leave us all standing hand-in-hand has probably taken too much bad acid. But, at the very least, rock'n'roll politicos called for big changes and big ideas – even if they were too stoned to adequately explain what these ideas might be. At a time in which the moribund state of our economy has been laid bare, growth has ground to a halt and the next generation is set to be worse off than their parents, we need big ideas more than ever – balancing the tax books simply doesn't cut it.
Tom Slater is assistant editor at spiked.
To enquire about republishing spiked's content, a right to reply or to request a correction, please contact the managing editor, Viv Regan.