Blueprints of Babel
A new dictionary of untranslatable ideas and words is heavygoing, but absorbing.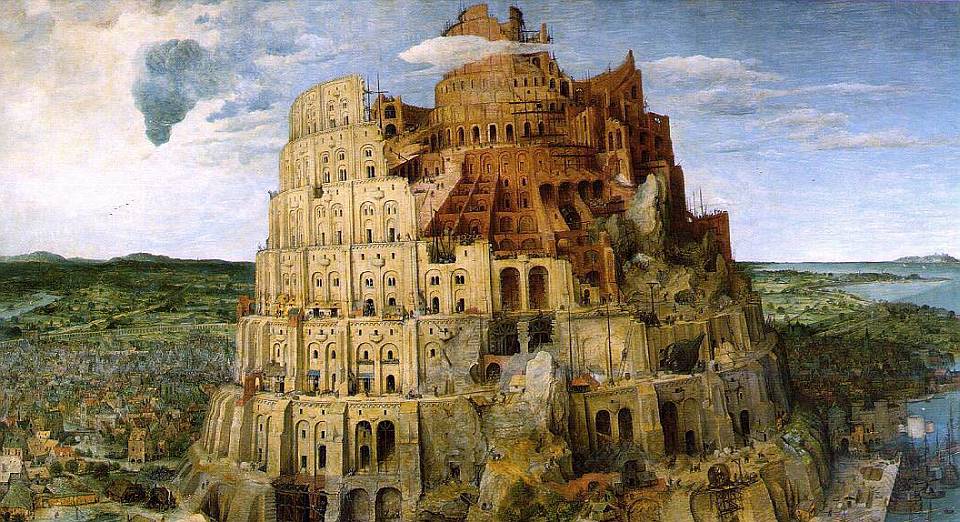 Everyone who speaks a foreign language will have experienced the frustration of not being able accurately to translate a word of their native tongue, as well as the delight of encountering a new word which explains something not manifest in their own language. When the latter instance proves useful or common enough, it results in a loan word being introduced into another language. This occurs when the word describes something specific to a place or culture: kangaroo, kayak, manga, teepee, tsunami, typhoon.
Loan words can also succinctly express something that is burdensomely complicated to describe: Gesamtkunstwerk (a complete work of art combining disciplines generally considered discretely); a portmanteau-word (a neologism which fuses two existing words and combines their meaning, for example 'smog' from 'smoke' and 'fog'); and so forth. A further order is loan words which describe abstractions that are specific to a culture or are neologisms coined by writers to express particular concepts. In these cases, the very meaning of the words is difficult to translate; hence we get loan words such as Dasein, kitsch and nous.
Just as there are no exact synonyms, there is no exact translation, as every word has different origins, connotations and usage. Beyond that, there are philosophical problems with the use of language itself. As philosopher Graham Harman puts it in his book Weird Realism: 'No literal statement is congruent with reality itself… The meaning of being might even be defined as untranslatability. Language (and everything else) is obliged to become an art of allusion or indirect speech, a metaphorical bond with a reality that cannot possibly be made present.'
The aim of Barbara Cassin's Dictionary of Untranslatables is to address some of the philosophical and philological complexities of particular words relating to theology, philosophy, linguistics, psychoanalysis, aesthetics and history. It covers not only specific words or concepts but also aspects of linguistics that affect meaning (such as word order). To complicate matters, this dictionary is a translation of a work originally published in French. Despite a foreword, in which the editor explains that the entire text has been revised and supplemented for American publication, the English version is not without defects (discussed below).
Entries range from single paragraphs to many pages with boxed mini-essays on related matters, concluded by bibliographic references. 'Subject' gets 22 pages, 'truth' 20, 'proposition' 16, 'soul' 15, logos 15, and 'mimesis' 15. Included are discussions of English terms, such as 'Whig' and 'Tory', which will be familiar to Anglophones and some of which seem to be carry-overs from the French edition.
The entry on the Spanish language dwells upon the two verbs ser and estar, meaning 'to be' respectively in a permanent state and a temporary/transitional state. This is something of an etymological quirk, considering that French, another romance language, combined the two Latin root verbs to form être. One Spanish-speaking writer proudly proclaimed that if the Germans had estar, 'German philosophy and hence all of modern philosophy would be different'.
There are differences in implication of the word volja, shared by Russian and Ukrainian, meaning 'freedom' in both. In Russia it further designates a vast expanse of land, which carries over into the use of volja to mean 'unlimited freedom', which is not applicable to the use in steppeless Ukraine. Linguistics can unlock aspects of historical thought. For example, 'nothing' was expressed in Ancient Greek as ouden, from oude-hen – 'not-even-one' – at a time when the existence of zero as a number was contested.
The dictionary reminds us of the multivalent nature of some of our own words. 'Fair' means pleasing, agreeable, equitable, equal, impartial, right and just. To have such a word which unites these various fields tells us of the character of the English culture, which collocated such attributes in a single word, thereby constructing equivalence for these terms which in other cultures are not necessarily so closely bonded.
The languages which have contributed most to philosophy are most featured, namely English, French, German, Greek and Russian. Additionally there is gogo from Basque, ficar from Portuguese, ingenium from Latin, and dor from Romanian. Apart from a handful of words in Hebrew and Arabic there are no non-European words discussed.
There appear to be inconsistencies and oversights in this English version. One would have expected Gestalt and 'nous' to make it in. Georges Bataille is an anthropologist-cum-philosopher whose ideas have become increasingly important over the past couple of decades. His idea of the informe combines the idea of unformed (or deformed) with repulsion regarding instability and formlessness, a very current notion in art theory. Informe is not defined in this volume, perhaps because the editors of the original French text considered it self-evident. More puzzlingly, Bataille is not included in the index and yet his discussion of objective sovereignty is glossed at length in the entry for 'subject' and he is mentioned by name elsewhere.
This volume will be of most help to translators and those undertaking work in philosophy and linguistics. Although too specialist for most casual readers, Dictionary of Untranslatables is a treasury of linguistic and philosophical paradoxes, both absorbing and diverting.
Alexander Adams is a writer and art critic based in Berlin. He writes for Apollo, the Art Newspaper and the Jackdaw. His book The Crows of Berlin is published by Pig Ear Press. (Order this book from Pig Ear Press bookshop.)
Dictionary of Untranslatables: A Philosophical Lexicon, by Barbara Cassin et al (eds), is published by Princeton University Press. (Buy this book from Amazon(UK).)
To enquire about republishing spiked's content, a right to reply or to request a correction, please contact the managing editor, Viv Regan.