Who's really exploiting 'Magaluf girl'?
Both tabloids and feminists are using this gross video to score moral points.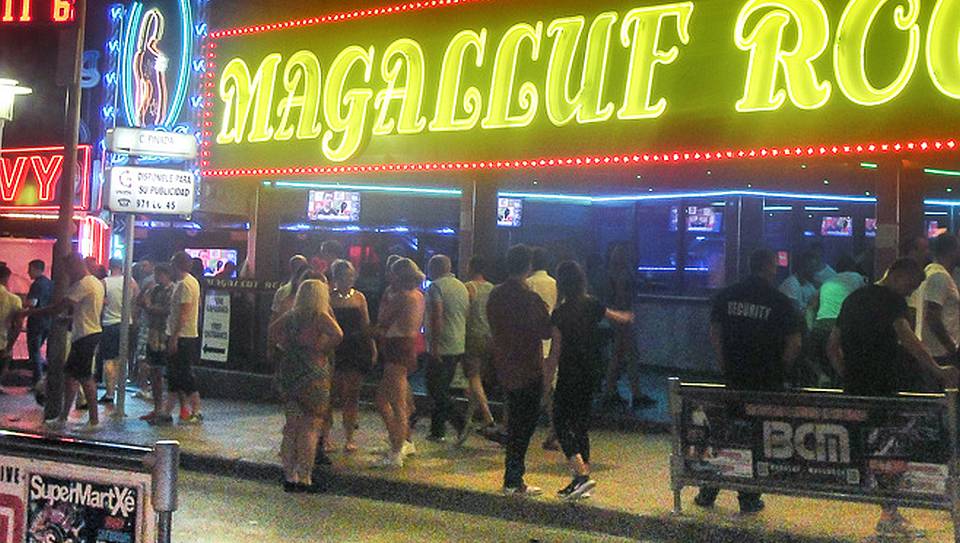 In an age in which news desks spend half their time reporting on Twitterstorms, when social media is seemingly the primary means of newsgathering and commentariat debates have taken on all of the intellectual rigour of a chatroom bitch-fest, this was the week when the press officially became a mere appendage of the internet. Last Thursday, British tabloid the Sun ran a story about the now-infamous 'Magaluf girl', an 18-year-old British holidaymaker who was caught on video fellating 24 men as part of a club 'competition' on the notorious party island of Majorca. This grainy video, the sort of thing that would usually dwell in the pervy recesses of the web, was screen-grabbed, dutifully blurred for readers' modesty and plastered across the British press.
The Sun's frontpage story warned that 'binge-drink Brits' have sunk to a 'new low', as Magaluf – or 'Shagaluf', as it is affectionately called by the young British revellers who head there in droves each summer – was becoming a den of depravity in which young Britons were making spectacles of themselves. The incident in question took place during a club night run by a company called Carnage, notorious for its cheap drinks and leery sex games. The offending video shows the 18-year-old from Northern Ireland putting flaccid, stage-frightened penis after flaccid, stage-frightened penis in her mouth in the hope of winning a prize – reports vary as to whether it was merely a cheap bottle of cava or a cocktail which was deceptively called 'a holiday'.
The game, known as 'mamading' and coined from a Spanish slang term for oral sex, is apparently something of a trend in the resort town and the video has raised the ire of local officials. The More for Majorca opposition party is demanding that mamading be criminalised, and local mayor Manuel Onieva has called for a police probe, saying that bars found permitting and encouraging sex acts could face closure.
Of course, the moralistic reports, both in the Sun as well as various tabloids that proceeded to mop up more details about the woman's 'born-again Christian roots', were motored by a longstanding prejudice against Britain's boozed-up, working-class yoof. Malia, Magaluf, Zante and all the other holiday islands du jour have proved fertile ground for justifying prejudices about off-duty bricklayers and shop assistants being only a few Jagerbombs away from an STI-ridden orgy. But the inevitable response from feminist-hued broadsheet columnists was just as boneheaded, as various writers presented the scant facts about the incident as proof that poor young dolly birds like Magaluf girl were being 'coerced', 'abused' and 'prostituted' by misogynist club promoters, before being 'slut-shamed' by the tabloids. Laurie Penny, in typically vociferous form, wrote: 'Since the days of Gin Lane, sexual humiliation of women as a means of social control has been the profit model of the British press.'
What we have here is not a strident feminist response to crass, tabloid titillation, but the jostling of two moral panics. And the hypocrisy is startling. At the same time that broadsheet writers trash the Sun's Victorian suggestion that young wayward women are coming undone in the pursuit of a good time, they, too, are voicing just as snobby and damning a view of Magaluf girl, presenting her as a dumb, passive agent whose ability to make decisions was clouded by various patriarchal puppetmasters. Both sides are guilty of seeking out this video, with all the vigour of a pervy 14-year-old, and using it to make their pre-packaged political points, glossing over the complexities of this, admittedly, shocking incident with holier-than-thou WKD-scented spew.
Moral panics about the habits, the sins and the excesses of the lower orders, from Gin Lane to Magaluf girl, have always worked on the assumption that certain people – not us educated people, of course – are so easily swayed by the whiff of a drink, the pull of sexual desire or, in this case, the appetites of men, that a fall into degradation is inevitable. Above and beyond all the moralising over Magaluf girl is one woman, and, let's not forget, 24 men, who were caught on camera doing something pretty gross. Only they and the people around them are in the position to reflect on their actions. In the meantime, there's plenty of people in the British press who should be taking a long, hard look at themselves.
Tom Slater is assistant editor at spiked. Follow him on Twitter: @Tom_Slater_
To enquire about republishing spiked's content, a right to reply or to request a correction, please contact the managing editor, Viv Regan.