Don't blame Russia for the anti-fracking panic
It isn't Moscow's money that fuels fracking protests – it's Europe's own turn against development.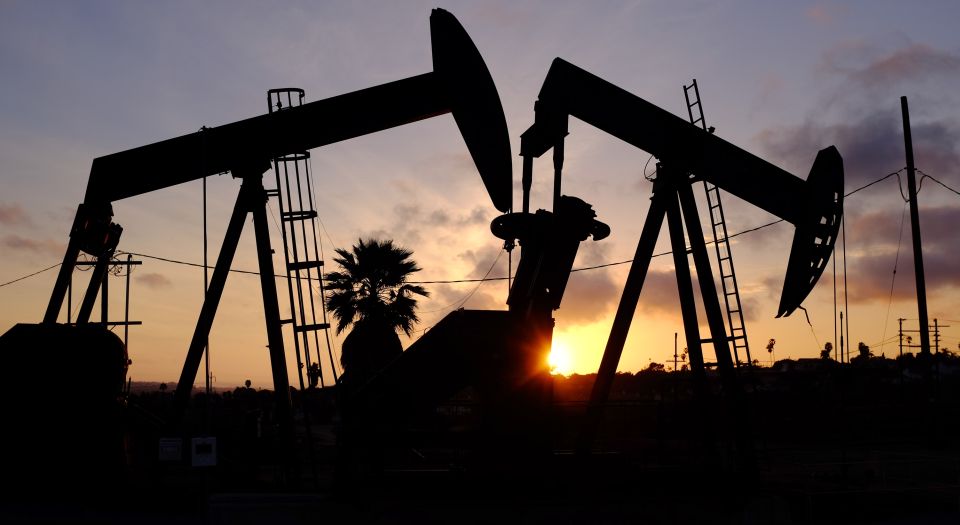 According to the Financial Times, NATO secretary-general Anders Fogh Rasmussen told an audience at Chatham House in London that the Russian government has been working with NGOs to 'maintain European dependence on imported Russian gas' by 'funding anti-fracking groups' to mislead the public and lobby governments. Maybe, maybe not. But such Gazprom conspiracy theories are irrelevant. Large green NGOs were born out of the excesses of British and European politics; they were created by politicians in Westminster and Brussels, not by Vladimir Putin.
Forget alleged Russian meddling – just consider how close and incestuous the relationship between European politicians and green NGOs, including ones that oppose fracking, has become in recent years.
In 2007, three years before David Cameron became UK prime minister, he announced his commitment to 'microgeneration' – that is, generous subsidies for domestic producers of electricity, solar PV panels in particular. 'I passionately believe that a greener world will be a safer world', he told reporters. What made this press conference so unusual is that it was held on the rooftop of Greenpeace's London HQ.
The Labour government at the time also sought the support of green NGOs. The drafting of Labour's Climate Change Bill in 2005 had been led by former Friends of the Earth (FoE) activist Bryony Worthington, who had been seconded to the newly formed Department of Energy and Climate Change.
Meanwhile, FoE ran an extensive campaign to lobby politicians and raise public support for the bill, called The Big Ask, which Worthington had established while at FoE. For her work on what became the Climate Change Act – regarded by many as the most expensive and damaging legislation in Britain's history – Worthington was made a life peer, a remarkable achievement for someone not yet in her forties who had made no other notable contribution to public life or democratic politics,
The Climate Change Act, which became law in 2008, was a hastily constructed instrument, intended as much to give British politicians leverage on the world stage as to reduce domestic greenhouse gas emissions. The conceit – and the reason for the haste – was that Britain, having enacted the world's first domestic legislation to reduce CO2 emissions, would enjoy some kind of moral authority at UN meetings to find a global agreement on the issue. But the UK and the EU have been sidelined, and climate meetings always tend to descend into chaos and bitter acrimony.
It was at the negotiations in Copenhagen in 2009 that the then newly appointed secretary of state for energy and climate change, Ed Miliband, was accosted by Franny Armstrong, director of the eco-movie, The Age of Stupid. Armstrong, conducting the interview standing on her head, challenged Miliband on his government's apparent failure to take the negotiations seriously. Miliband reminded Armstrong that yet more popular 'pressure' like The Big Ask was needed, echoing similar comments he had made earlier that year. Miliband told Armstrong: 'When you think about all the big historic movements, from the Suffragettes to anti-Apartheid to sexual equality in the 1960s, all the big political movements had popular mobilisation. Maybe it's an odd thing for someone in government to say, but I just think there's a real opportunity and a need here.'
It is an odd thing indeed that a senior British politician should bemoan that the policies he was seeking to establish at the global level lacked popular domestic support. Armstrong dutifully set about trying to overcome the democratic deficit, to connect the government's preferred policies with the public. Her 10:10 campaign, launched in partnership with the Guardian and others, asked individuals, organisations, businesses and schools to commit to reducing their CO2 footprint by 10 per cent in 2010.
The upside-down Armstrong echoed a bizarre inversion of politics. A 'popular movement' was formed – commissioned, essentially – in order to back an existing policy agenda, which reached its inevitable conclusion in a catastrophically poorly conceived video advert, which, to the public, looked more like a snuff movie than an attempt to elicit their sympathy. In the advert for the 10:10 campaign, directed by Richard Curtis, climate-recalcitrant schoolchildren and workplace colleagues who questioned 10:10 were exploded, sending blood and guts through classrooms and offices. Upon reflection, backers and supporters of 10:10 distanced themselves from the ad. It was an act of self-parody, claimed the campaigners, but it was actually an all-too-precise demonstration of the campaigners' attitudes to the public.
So over the past five to 10 years, UK governments' tone and ambitions on the matter of climate change have been indistinguishable from large green organisations' own, often deeply condescending messages. And there is obvious overlap in agendas and personnel. The idea that Russians would need to puppeteer NGOs or Western politicians to pursue an eco-issue like banning fracking is bizarre.
But it's not just about the coincidence of government and NGO agendas – a curious money trail also exists. The UK WWF, which campaigns and lobbies to 'ban fracking, like the French', was the beneficiary of £4.8million of UK government funding in 2013, according to WWF's own financial records.
Similarly, in Europe, a €3.4 billion fund exists, which European environmental NGOs enjoy access to, for doing the EU's work. It is no secret that this fund directly supports green organisations' anti-fracking campaigns. According to the EU's own literature, the religiously anti-fracking Friends of the Earth Europe received €1.4million from the fund last year – cash which was to be put to work 'to achieve strong environmental policies in the following key areas: climate change and energy (including shale gas); food, agriculture and biodiversity; resource use and waste; health and environment…'. Never mind NATO's allegations of illicit Russian attempts to subvert Europe's energy market – the EU pays green NGOs to lobby itself and its member states against fracking, and to mislead the public with scare stories.
The EU's justification for funding groups like FoE gives us a clue about what is behind this bizarre spectacle: 'European NGOs are… valuable in coordinating and channelling the views of national organisations and citizens as input to the decision-making process [and] play an important role in awareness-raising and environmental education.' Just as Miliband called for the invention of 'climate Suffragettes', so European politics turns to NGOs to overcome the practical difficulties created by today's democratic deficit. When politicians struggle to achieve a mandate, NGOs promise to connect them with 'stakeholders'. And where the public refuses to conform to the wishes of political elites, NGOs promise to 'raise awareness' and 'educate'. In this arrangement, NGOs have become de facto state agencies.
That compact functions fairly well where a political consensus exists – as it did on climate change, for instance. But that consensus has been unable to deliver the European green-energy autarky that Cameron imagined back in 2007, as he stood on Greenpeace's rooftop, admiring the solar panels. The material consequences of top-heavy energy policies is now being felt throughout Europe: rising energy prices, which particularly hurt energy-intensive manufacturing industries; a breakdown of trust and increasingly bitter exchanges between energy consumers, regulators and policymakers; and ensuing political uncertainty, which is holding up urgently needed investment and development.
Energy markets and politics are no doubt dark and messy. But green energy has not turned out to be the Good counter to the Evil of brown energy. Rather than creating world peace, it has created the problems of scarcity that environmentalists warned would result from the continued use of fossil fuels. Its expansion, such as it was, did not occur under a condition of democracy; on the contrary, an energy gap now mirrors the divide between Europe's political elites and the public. The idea of a corrupt Russian government furthering its own agenda and the interests of oligarchs through allegedly funding anti-fracking initiatives panics liberal commentators in Europe – a continent governed by a Commission whose presidents and senior commissioners are not elected and who rule without mandate in the interests of an unaccountable lobby of NGOs and green-energy companies.
Green NGOs are kept alive by the legacies of dead billionaire philanthropists, chugging, and government grants, not by democratic will. The reality belying the notion that 'civil society' organisations can aid the functioning of the EU and help deliver domestic agendas is that they have become a fetter. This is no surprise. Hostile to development from the outset, the environmental campaigning groups backed by the EU, Cameron, Miliband and others, all of whom allowed these groups to sit in place of the demos in European politics, now campaign against fracking just as vigorously as they campaigned against the use of coal and oil.
Such campaigning, once expedient to the European Project, now looks like it may be an impediment in the face of growing tensions in the East and domestic energy problems. Anders Fogh Rasmussen's comment may signal some growing scepticism towards green NGOs, and possibly even an attempt to identify them as a threat to security, as the Indian government has recently done. But it locates a problem that is actually written into the very heart of European politics in Moscow. The idea of Putin financing green campaigning organisations is a neat little story. But it doesn't wash. Europe's problems are its own creation.
To enquire about republishing spiked's content, a right to reply or to request a correction, please contact the managing editor, Viv Regan.