Cinderella Law: the Grimm fiction of emotional abuse
New child-neglect laws will criminalise normal aspects of parenting.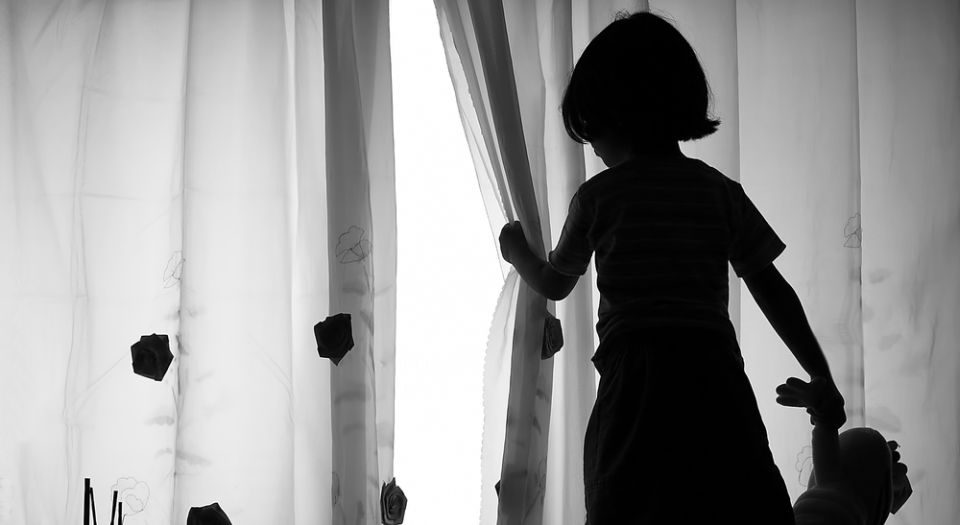 Earlier this week, the UK government announced it was considering making 'emotional cruelty to children' into a new criminal offence. The announcement follows a campaign by a charity called Action for Children, which was backed by Conservative MP Robert Buckland. Buckland, writing in the Telegraph, said that the antiquated child-neglect laws failed to 'reflect the full range of emotional suffering experienced by children who are abused by their parents or carers'. The proposal has become known as the 'Cinderella Law', after Buckland said that, under current legislation, 'the Wicked Stepmother would have got away scot-free'.
Under the proposed legislation, parents would not have to be as cruel as the fabled stepmother to face charges. Buckland said the law would criminalise 'a range of behaviours, from ignoring a child's presence, failing to stimulate a child, right through to acts of in fact terrorising a child'. The text of the proposed offence said it would even cover any act or failure to act which limited a child's behavioural development.
Buckland has argued that current child-neglect law was antiquated, having not been updated since the Children and Young Person Act of 1933. This idea was widely parroted by proponents of the Cinderella Law. Of course, current child-neglect legislation is quite old. What they ignore, however, is that emotional neglect has been part of the civil definition of neglect since 2001. This means that when local authorities are attempting to take children into care, emotional neglect is often a consideration. Emotional abuse is now also included in the government's official definition of domestic violence, after its amendment last year. Rather than 'ignoring' emotional abuse, as Buckland claims, the law – albeit not the criminal law – has become more focused on regulating emotional harm than it ever has been before.
There has also been widespread soul-searching in recent years about the powers granted to local authorities under civil law and the manner in which they are exercised. Only recently, John Hemming, a Liberal Democrat MP, came under fire for suggesting that parents should circumvent the rulings of the family courts – the tribunals in which care proceedings are enacted – on the basis that their procedures are unfair. As I've written before on spiked, family-court trials are deeply problematic and secretive affairs, and they are often accused of acting too quickly to remove children from their parents on the basis of spurious claims of emotional 'neglect'.
So the question arises: why involve the criminal law in an area already overrun with controversial civil law? The analysis published by Action for Children gives two appallingly bad reasons, apparently provided to it by the social workers it interviewed while preparing their proposal. Firstly, the criminal offence would 'warn parents about the seriousness of their actions'. Secondly, the creation of this new criminal offence would allow the police to more effectively gather evidence for use in civil proceedings and 'speed up' the process of removing children from troubled families. Remarkably, no other justification is provided throughout Action for Children's analysis for why a new criminal offence for child neglect is needed.
Aside from anything else, this proposal shows how debased official thinking on the development of the criminal law has become. In the past, the evolution of the criminal law was, to some degree, a moral barometer of the time. Repeals of criminal offences have been milestones in the shift of societal attitudes. An example of this is the repeal of homosexuality as a criminal offence in 1967. Similarly, it was right to criminalise marital rape in 1991. Today, by contrast, the introduction of a new criminal offence is considered on the basis that it would make a social worker's job easier while teaching people how to be better parents.
This degradation of the criminal law means we have reached the bizarre position of criminalising what would be considered by most people to be normal aspects of parenting. While Action for Children may call 'ignoring and failing to stimulate' a child 'abusive', most of us in the real world will recognise it as part of a normal upbringing. It is a staggering insult to genuine victims of child abuse that campaigners who purport to protect their interests are willing to define perfectly normal aspects of parenting as 'abusive'.
Of course, proponents will say that the law will only target the 'bad' cases. Action for Children suggests that 'safeguards' exist to ensure that 'vulnerable parents' and 'victims of domestic violence' are not targeted by the law. Who is it kidding? The criminal law is a blunt instrument which will target any parent that any given policeman wants it to. Action for Children's example of a 'safeguard' includes the fact that the Crown Prosecution Service (CPS) has to consider whether a prosecution is in the public interest before pursuing a prosecution. But the 'public interest' test only comes into play after a parent has been arrested and carted off to the nick. Even then, the test can be passed if the CPS lawyer thinks it is more likely than not that a jury would convict, which is hardly a high threshold. Does Action for Children really think this test is an effective 'safeguard' when the decision as to whether to prosecute against a parent is taken behind closed doors by a lawyer at the CPS?
But beyond the ill-thought-out nonsense of the proposal, there is a much more fundamental problem with the Cinderella Law. While it may seek to ratchet up powers to protect children from emotional abuse, what it ignores is that emotional abuse is not really abuse at all. There is a vital distinction to be drawn between the measurable, observable damage done by physical harm, which can be legitimately regulated through the criminal law, and the subjective, immeasurable 'damage' done by so-called emotional abuse.
The current discussion is gradually transforming more and more unpleasant facets of normal life into 'abusive' behaviours. This reform is a frightening indication of today's trajectory towards greater criminalisation of parents and the greater interference of state mechanisms in family life. Buckland and his ugly sisters at Action for Children should appreciate the reality of their proposals, which stand to have a Grimm impact on family life in the real world.
Luke Gittos is law editor at spiked, a solicitor practicing criminal law and convenor of the London Legal Salon.
To enquire about republishing spiked's content, a right to reply or to request a correction, please contact the managing editor, Viv Regan.