Is Trump on his way back to the White House?
Working-class voters have had enough of Joe Biden.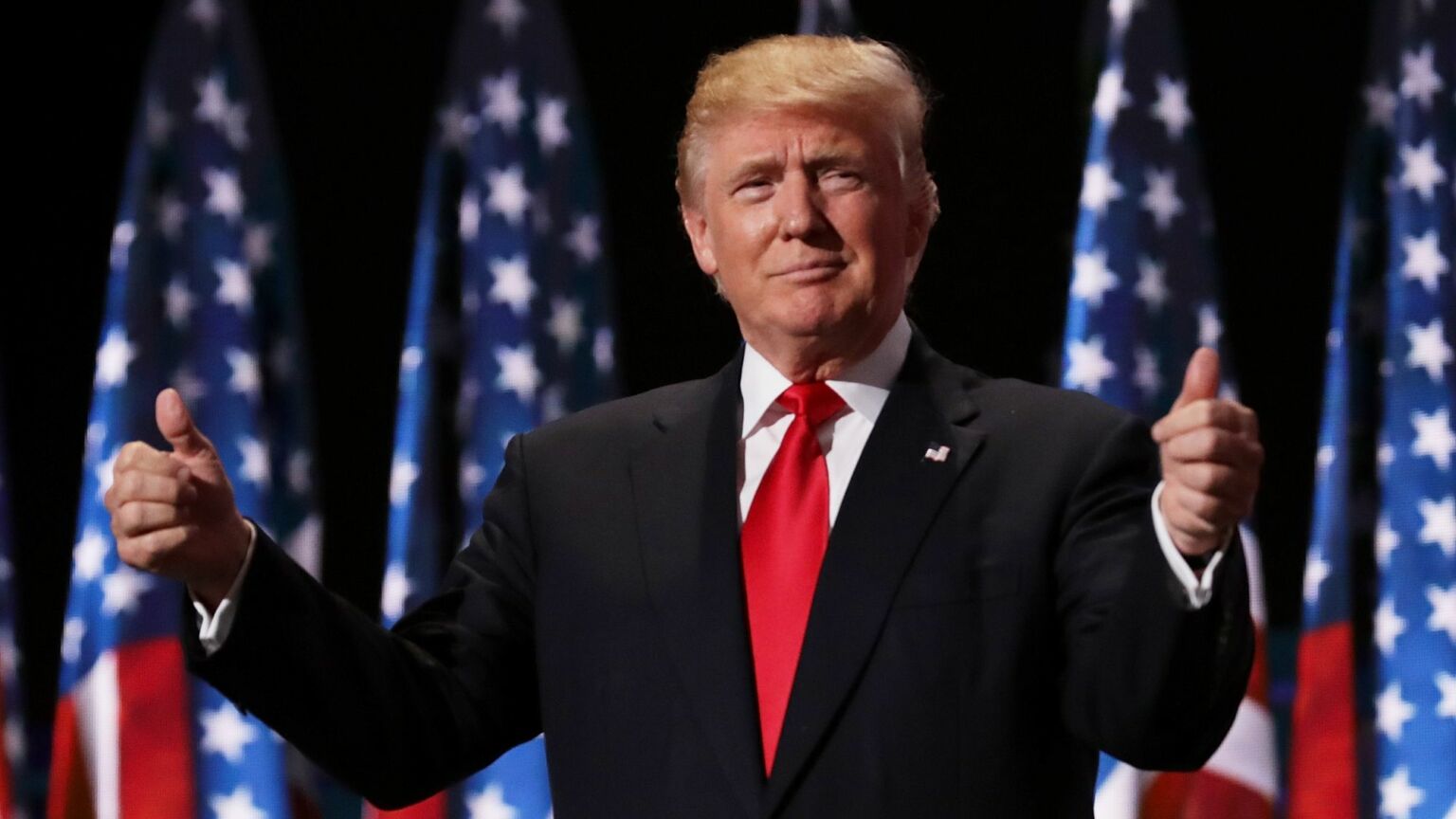 A new New York Times / Siena poll has the punditry class in a tailspin. It shows former US president Donald Trump leading current president Joe Biden in five battleground states, thanks to his perceived strength on the economy, foreign policy and immigration. There is just one area where Biden is considered stronger than Trump, and it's abortion – an issue that has bedevilled Republicans since the Supreme Court overturned Roe v Wade last year. In nearly all of the swing states that matter so much to securing a presidential win, many of which Biden flipped in 2020 (namely, Nevada, Michigan, Georgia, Pennsylvania, Arizona and Wisconsin), Trump leads Biden by anywhere from four to 10 points.
Most significant is the fact that even Biden's former strongholds – young people and black voters – are defecting. Biden, who won young voters by 20 points in 2020, is now effectively tied with Trump with voters under 30, and his support with black voters has cratered from 90 per cent to 70 per cent. Even more astonishing is that 22 per cent of black voters are admitting to pollsters that they are voting for Trump. This is a staggering, half-century high for the Republicans. 'In a remarkable sign of a gradual racial realignment between the two parties, the more diverse the swing state, the further Mr Biden was behind, and he led only in the whitest of the six', the New York Times writes of its poll's findings.
The Democrats are convinced that Biden's age is the problem. This is far too convenient an explanation, which absolves them of any larger responsibility for his unpopularity. No doubt it's true that Americans are worried about the president's age; 71 per cent told the pollsters Biden is 'too old', including 54 per cent of Biden's supporters. But, tellingly, just 39 per cent of the electorate views Trump as being too old, even though he is just a few years younger than Biden.
There's also evidence in the poll that voters would be more forgiving of Biden's age if his policies were not so harmful. When asked if the president's policies have 'helped you personally or hurt you personally', 35 per cent said helped, while 53 per cent said they'd been hurt by them. But when asked the same question about Trump, the numbers were reversed: 51 per cent said Trump's policies had helped them between 2016 and 2020, while just 34 per cent said they had been hurt by those policies.
Which policies specifically? Voters prefer Trump to Biden on immigration by a large margin, which is unsurprising given that Biden threw open the southern border on his first day in office. Yet it's crucial to bear in mind that open borders is not a policy unique to Biden. Recall that during the 2020 Democratic primary candidates were asked if they would decriminalise illegal border crossing. Biden was one of many candidates – in fact, all but one – who said yes.
The truth is that Biden's open-border policy has become Democratic dogma. It is not some aberration due to his age or mental acuity. And it's clear why. College grads, the main beneficiaries of illegal immigration, are the Democrats' real base. They are unsurprisingly much more likely to give Biden high marks on his immigration policy than those without a college degree. Americans with the benefit of a college degree are the consumers of low-wage labour. They also tend to view immigration through a racial lens, believing that any opposition to even illegal migration is racist. Meanwhile, working-class Americans view immigration through an economic lens. After all, they are the people who end up competing with illegal migrants for work. It is their wages that are driven down by the glut of available workers.
At the end of the day, it's economic policy that has Trump ahead of Biden; it's on the economy that voters picked Trump over Biden by a 59 to 37 per cent margin. Despite the endless attempts of the liberal pundit class to lecture Americans about how good the economy is and how successful 'Bidenomics' has been, voters simply aren't buying it.
And the reason is simple: Trump was the first president in half a century to make them feel that the end of the American Dream was unacceptable, and that he had ideas for how to revive it. What pundits and other politicians derisively refer to as Trump's 'grievance politics' was actually responding to the legitimate grievances of an entire class of left-behind people. Trump voters rejected the Democrats' largely unspoken view that only people with a college degree deserve to raise a family in dignity.
While the media obsess over Trump's antics and his trials, such as the civil trial he is facing this week, his supporters listen keenly to his policies – policies like imposing tariffs on imports from China, which are aimed at making the US competitive again. The poll asked voters where they stood on Trump's tariffs on China. Just four per cent haven't heard about the issue. A clear majority of 54 per cent support Trump's tariffs, while just 29 per cent oppose them (the rest aren't sure). And while Biden has been failing to sell 'Bidenomics' to the public, Trump has been busy campaigning on imposing an automatic 10 per cent tariff on all foreign imports to create a 'ring around the US economy'. These policies really matter to voters.
Trump's economic populism goes beyond tariffs, too. In office, Trump renegotiated NAFTA, the disastrous Clinton-era trade deal that decimated the working class. He supported farmers and tried to reshore manufacturing. He cut regulation, so small businesses could flourish and hire. And he got illegal immigration down to minuscule numbers, which meant that he didn't allow the gains for the working class to be undermined by a glut of cheap labour. Wages rose as a result.
Of course, some of Trump's economic policies have been maintained under Biden. Biden has kept Trump's tariffs on aluminium and steel, and he passed the CHIPS and Science Act to boost domestic manufacturing of semiconductors. The president is generally committed to reshoring manufacturing. But there is no escaping the central flaw in the Democrats' economic policy these days – no matter what you do to restore an economy that works for those without a college degree, you will undercut those gains if you have an unlimited supply of new irregular workers to compete for working-class jobs. It's simple supply and demand. And, under Biden, that supply swelled by millions.
This is at the core of the realignment happening in American politics. There are those with the luxury to care about politics beyond the kitchen-table issues of the economy, and those without a college degree. That is the true divide in American politics today. Putting Trump on trial over and over again was never going to erase it.
Batya Ungar-Sargon is deputy opinion editor at Newsweek and author of Bad News: How Woke Media is Undermining Democracy.
To enquire about republishing spiked's content, a right to reply or to request a correction, please contact the managing editor, Viv Regan.