The Academy's 'inclusion standards' are a disaster for cinema
Forcing filmmakers to meet diversity quotas will stifle artistic freedom.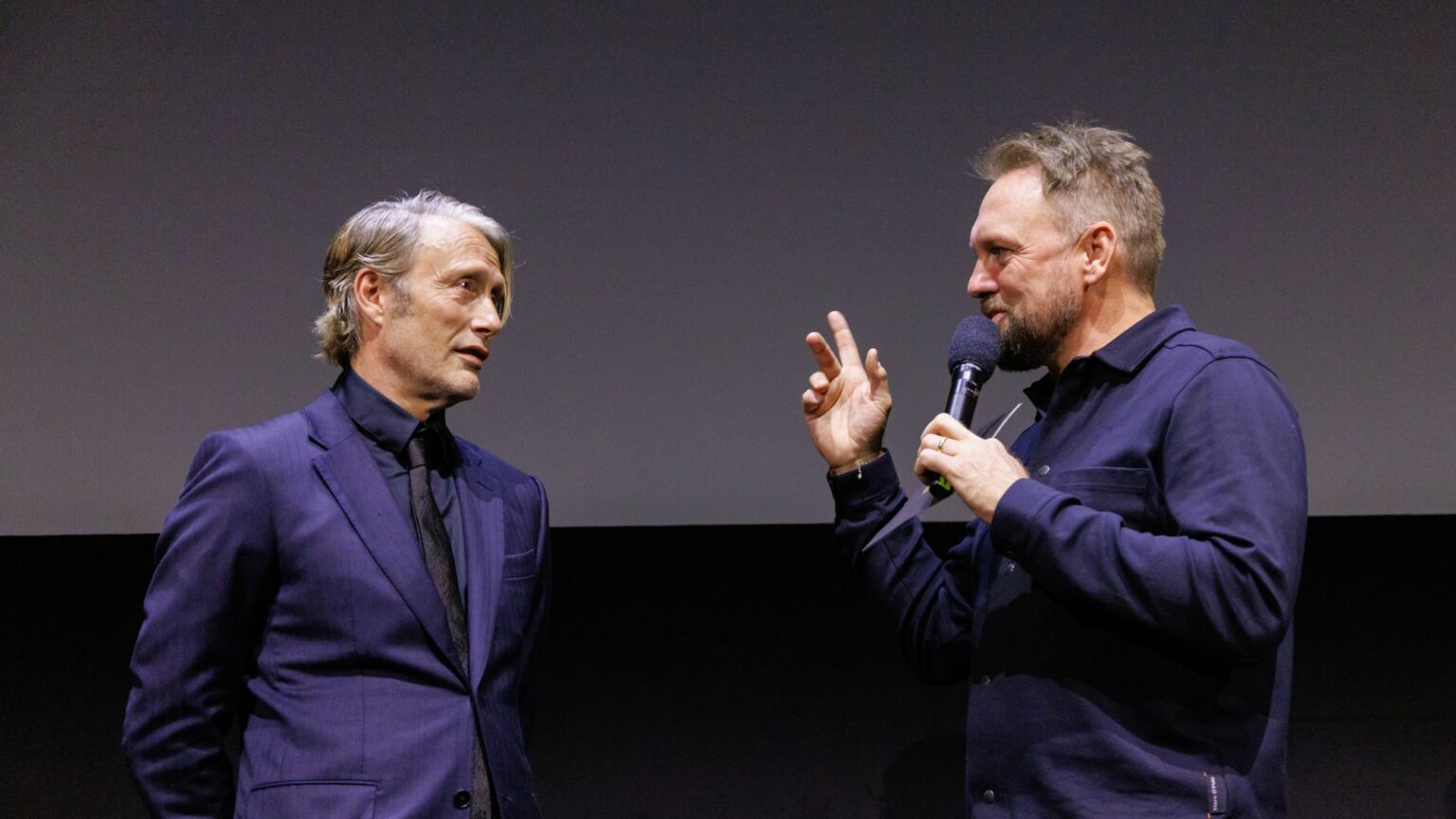 At this year's Venice Film Festival, Danish actor Mads Mikkelsen and director Nikolaj Arcel were questioned about the lack of diversity in their new film, Bastarden (The Promised Land). An unidentified journalist wanted to know why this brutal tale of land disputes in 18th-century Scandinavia was entirely Nordic.
Arcel's riposte – 'First of all, the film takes place in Denmark in the 1750s' – raised a laugh from the crowd and Mikkelsen alike. After all, demanding that a historical film meets today's diversity standards sounds absurd. But it seems the Academy of Motion Picture Arts and Sciences, which organises the Oscars, disagrees. Indeed, thanks to its new inclusion standards, The Promised Land may soon no longer be eligible for a Best Picture Oscar.
These inclusion standards, which will come into force next year, require that at least a third of a film's cast and crew belong to 'underrepresented groups'. This, it seems, is a response to nearly a decade of extreme pressure and virtue-signalling protests following the #OscarsSoWhite controversy in 2015, when activist April Reign's hashtagged observation that all the actor nominees were white went viral.
But this is not the first time in history that producers have inflicted strict guidelines on the movie industry. In fact, these self-imposed, virtue-promoting regulations are reminiscent of the Hays Code, which prohibited 'profanity, suggestive nudity, graphic or realistic violence and sexual persuasions'. Governing American cinema from the 1930s to the 1960s, these strict rules on what could and couldn't be shown on screen were a reactionary response to the 'questionable morality' that captured Hollywood following the Great Depression.
Yet today's restrictions go much further in imposing a firm set of values through art. Indeed, if the Hays Code dictated what should not be shown on screen, today's standards determine what should be shown instead. The former rules, for all their faults, could be resisted, parodied and even opposed. Historically, for example, talented filmmakers were often able to subvert the Hays Code by inventing new ways of showing forbidden content.
Alfred Hitchcock's Strangers on a Train (1951) offers a striking instance of this subversion. To overcome the pesky restrictions on depicting 'brutal killings', Hitchcock ingeniously uses a wide-angle distortion to visually contextualise the murder and reveal the perpetrator's twisted psychology. Such an adept manoeuvre around the rules not only adds artistic sophistication, but also heightens the film's overall sense of horror.
However, the new inclusion standards take a radically different approach to the crude censorship of the Hays Code. Indeed, by stating that filmmakers must show certain content, the Academy is effectively dictating the finer details of their art. This isn't just a demand for adherence to prescriptive rules – it's a requirement that artists actively promote particular political ideas in their work.
This institutional imposition of arbitrary moral standards fundamentally undermines the essence of cinema. At its core, cinema is the art of representation. Yet, by prescribing what, who and how individuals should be portrayed, these new diversity standards eliminate the space for artistic exploration. This includes removing filmmakers' ability to tackle societal taboos through innovative approaches to representation.
Sadly, Hollywood is not alone in embracing the ideology of diversity. Indeed, it seems to be following the lead of the UK – where the film industry adopted its own 'diversity standards' in 2019. The European Film Academy notably followed suit in 2022. And the European Commission, through the Creative Europe MEDIA Programme, is now funding films that embody its commitment to 'inclusiveness' and 'gender balance'.
The same principles are also being applied to film marketing and distribution. Film-festival organisers like the British Film Institute (BFI), and cultural funding bodies such as Eurimages, have sought to promote the politics of representation through endless guidelines, meetings and workshops. And the combined result of these new rules is that the diversity agenda now governs the whole movie industry. All areas of the filmmaking process are, in effect, bound to a propagandistic agenda that is anathema to the art itself.
Mikkelsen and Arcel's unintended act of courage is notable. Indeed, by defending their project against the prevailing dogma of diversity and representation, they risk exclusion. Social acceptance, after all, is a crucial market mechanism when it comes to creating, promoting and distributing a film. Looking ahead, aspiring filmmakers will be compelled to adhere to these new criteria if they are to have any chance of succeeding in the market.
It is also important to remember that resisting strict diversity criteria doesn't equate to denying the call for greater representation in film. In fact, it is those who wish to constrain art via artificial guidelines who pose the greatest threat to equality, representation and art itself.
The artist's freedom to depict the world as they see fit is central to the very idea of art. As the Enlightenment-era German poet Friedrich Schiller argued: 'Art is a daughter of Freedom, and must receive her commission from the needs of spirits, not from the exigency of matter.' Schiller passionately argued that art reaches its highest purpose when liberated from utilitarian constraints.
When art is reduced to a mere means to an end, rather than an end in itself, it ceases to be art. It becomes propaganda, a vehicle for promoting a message. This is precisely why, according to Schiller, art must remain unshackled. The artist must have the freedom to portray and represent truths as he or she perceives them if art is to be art.
That's why the Academy's new inclusion standards are such bad news for cinema. When external authorities dictate to filmmakers what they must depict, they are eroding the essence of art and stymying the creative process. If Hollywood wants to create a homogeneous and uninspiring cinematic landscape, then it's going the right way about it.
Maren Thom is a senior research fellow at MCC Brussels.
To enquire about republishing spiked's content, a right to reply or to request a correction, please contact the managing editor, Viv Regan.