The shameful silence of the 'anti-racists'
As anti-Semitism has surged, Britain's 'race equality' charities have mostly looked the other way.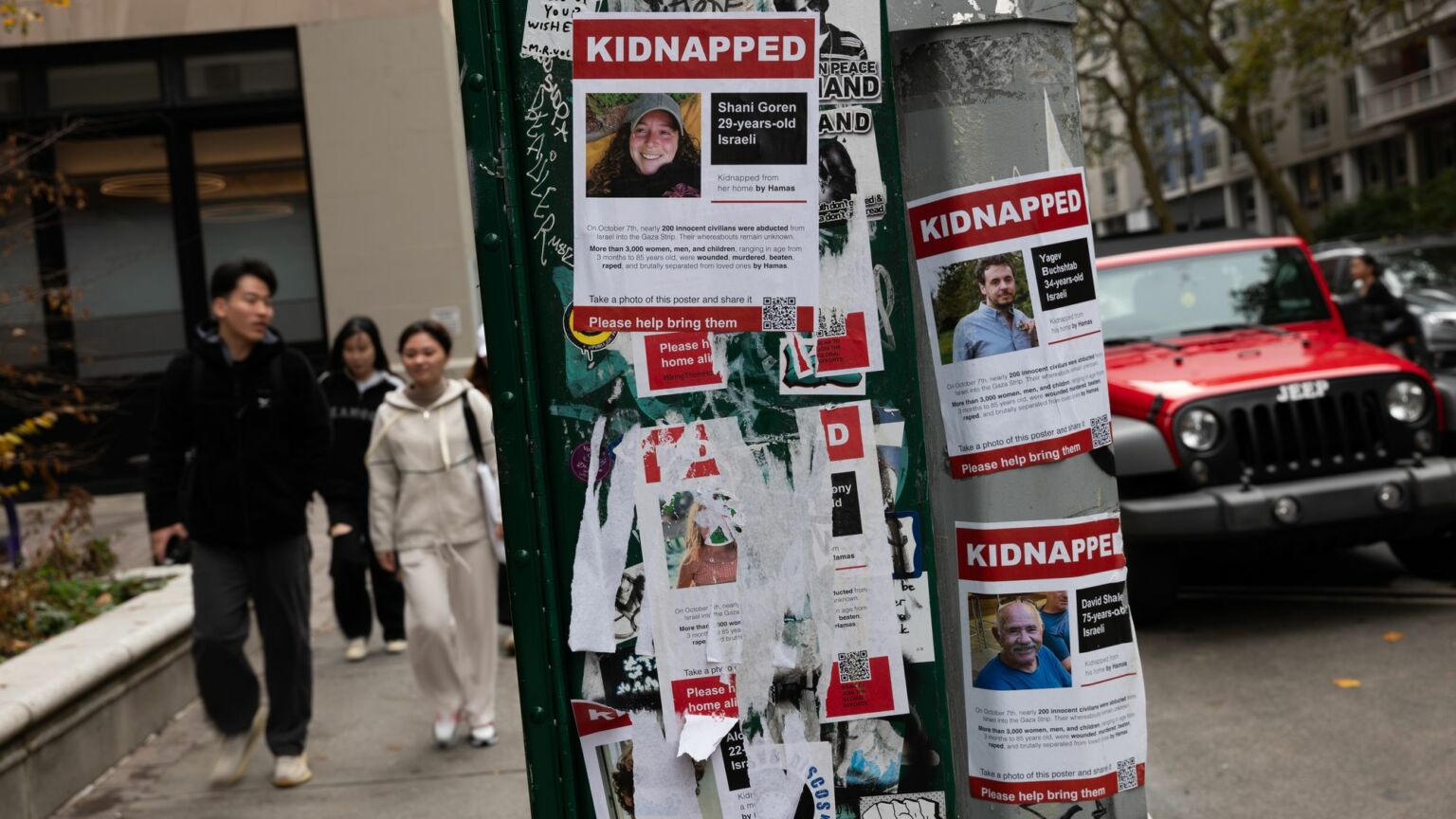 Since Hamas's pogrom in Israel on 7 October, anti-Semitism has surged across the UK. According to the Community Security Trust, anti-Semitic incidents have risen by 300 per cent compared with the same period last year. The Metropolitan Police have painted a similarly distressing picture, reporting that anti-Semitic hate crimes in London have risen by 1,350 per cent.
These grim statistics are shocking but not surprising. Over the past few weeks, we've seen 'pro-Palestinian' protesters calling for 'jihad' on the streets of London. We've seen posters for the Israeli kidnapping victims in Gaza being torn down. And we've heard anti-Semitic chants being sung on marches, calling for the extermination of the Jewish people.
And yet, almost as shocking as this eruption of anti-Semitic bile has been the silence of those who claim to care most about tackling racism and advancing social justice. Faced by a resurgence of the oldest hatred, all these quangos, advocacy groups and activists have largely looked the other way.
Take the Runnymede Trust. It is one of the most influential racial-equality think-tanks in the UK. In the 1990s, it introduced the term 'Islamophobia' into British political discourse. And in recent years, it has jumped on the Black Lives Matter bandwagon to claim that there is 'systemic racism' in every nook and cranny of British life. And yet, when masked protesters, their Palestinian flags fluttering in the breeze, are calling for the annihilation of Israel, the Runnymede Trust has had remarkably little to say.
To even find a mention, let alone condemnation, of anti-Semitism on Runnymede's profile on X (formerly Twitter), you have to dig pretty deep. Over a week after Hamas slaughtered 1,400 Jews, the trust felt moved to offer 'solidarity to Muslim and Jewish communities at this incredibly difficult time'. It has also published a letter condemning the UK government for putting police into schools where tensions are thought to be running high, in order to gather information about potential trouble and to deter it. There are of course many good reasons to criticise a move that is likely to feed a sense of grievance and exacerbate tensions. But none of these occurred to the Runnymede Trust. Instead, it chose to complain that it will lead to Muslim pupils being 'profiled'.
And what about Hope Not Hate, which campaigns against racism and fascism? Again, like the Runnymede Trust, Hope Not Hate has been struck near enough dumb by the appearance of actual anti-Semitism in our midst. Since 7 October, it has made only one original post about the threat anti-Semitism poses to British Jews. But other than that, it has seemingly had more important matters to concern itself with over the past month, tweeting about the dangers of Andrew Tate and the Conservative Party's supposed move towards the 'radical right'. This is strange, not least as Hope Not Hate has not shied away from confronting anti-Semitism in the recent past, especially within Jeremy Corbyn's Labour Party. Yet that willingness to stand up against anti-Jewish hatred seems to be much weaker today.
It's the same story across the activist landscape. Stop Hate UK has made one measly repost of a Guardian article on the rise of anti-Semitism… in Germany. And the Race Equality Foundation hasn't made a single mention of anti-Semitism since 7 October.
The oldest hatred is making a grim and dangerous comeback – and yet so many organisations, ostensibly dedicated to equality and racial justice, find it impossible to confront. They would prefer to spend time and resources trawling through the social-media activity of Tory candidate for London mayor Susan Hall or worrying about 'climate racism' than addressing the clear and present danger facing Britain's Jewish population.
One reason many social-justice activists seem to find modern anti-Semitism so difficult to confront is that their idea of 'anti-racism' is not based on universalist principles of justice and freedom. It's based instead on identity politics and critical race theory. From this perspective, Jews are too 'white' and too 'privileged' to fit neatly into this hierarchy of race-based victimhood – especially when the Jews in question are being targeted by those who claim to be on the side of Palestinians, who are seen as fighting 'oppressors' on behalf of the oppressed.
Thanks to the grim logic of identity politics, anti-Semitism has come to be seen as a lesser form of racism, and Jews as the 'wrong' kind of victim. This is a shameful development.
Lauren Smith is an editorial assistant at spiked.
To enquire about republishing spiked's content, a right to reply or to request a correction, please contact the managing editor, Viv Regan.