We must defend the right to hate
Hamas apologists are entitled to free speech, too.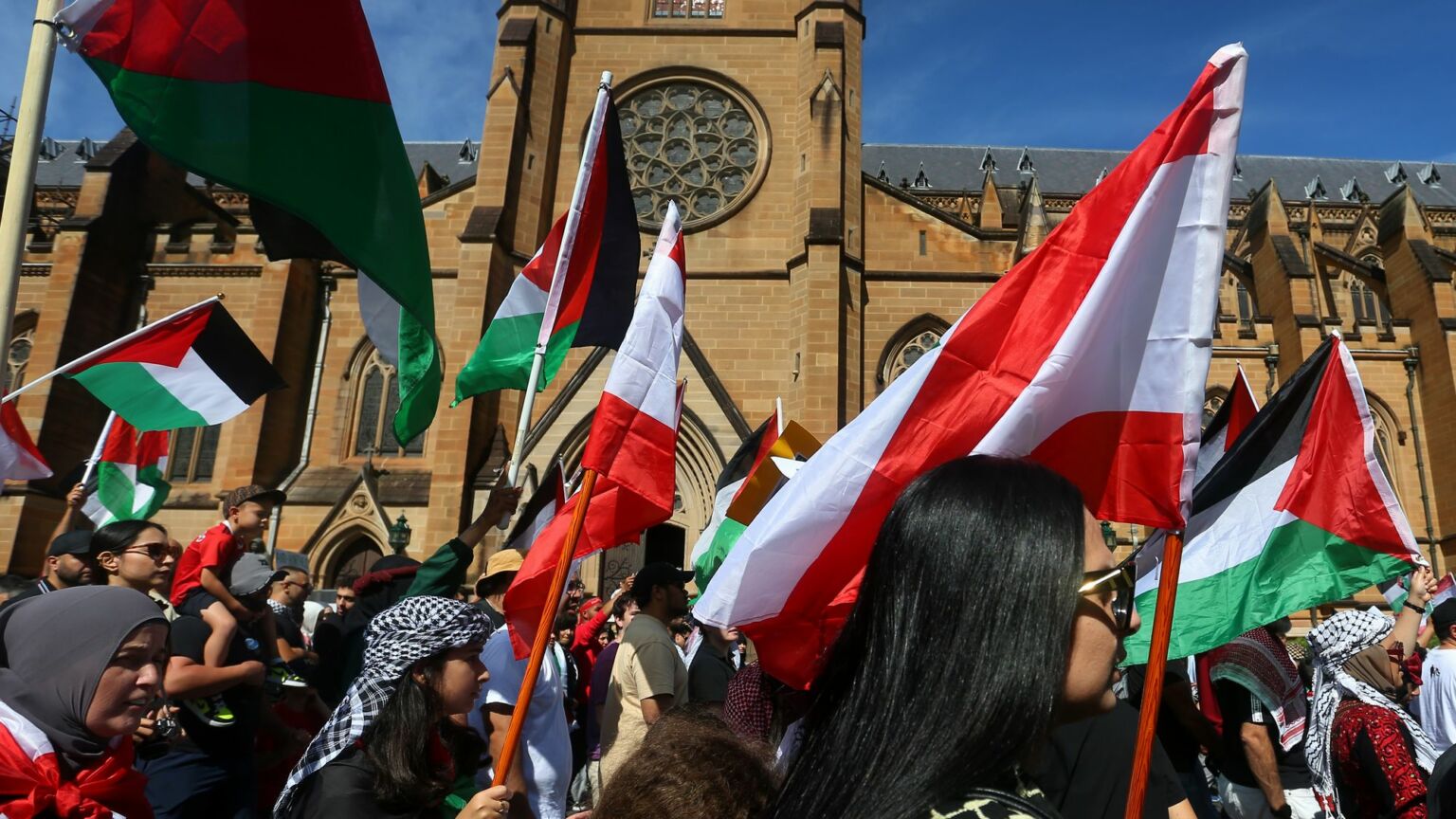 Virulently anti-Semitic speeches and demonstrations celebrating the massacre of Jews demand more from free-speech advocates than reflexive calls for 'freedom for the speech you hate'. They demand empathy for the fearful targets of murderous hate, who cannot understand our defence of the right to indulge in it. But a commitment to free speech values everyone's freedom of conscience, and it is threatened by extreme efforts to punish pro-Hamas protesters for their political advocacy, however inhumane. People have a right to hate.
Pro-Palestinian and pro-Hamas students have been doxxed and blacklisted, and in the state of Florida, Governor Ron DeSantis has ordered the dissolution of Palestinian student groups on state campuses. These and other measures chill political speech and can easily be used to punish Zionist speech or demonstrations against anti-Semitism whenever anti-Zionists and anti-Semites hold power. But efforts to silence pro-Hamas speech will seem more than merited to Jews, cognisant of history, who now reasonably fear for their safety when confronted with terrorism's cheerleaders.
Their concerns can't simply be reduced to a thoughtless censorious assertion that 'words wound', equating hateful rhetoric with physical assaults. If you're confronted by mobs of protesters, you're apt to have little regard for their right to call for your extermination. But in the US at least, advocating hate and even violence is and must remain protected speech. Advocacy of violence is only actionable when it is more akin to action than advocacy. As the Supreme Court rightly ruled long ago, it must be both intended and likely to cause imminent acts of violence. In general, advocating hate or violence may legally be sanctioned or otherwise restricted by private entities, like law firms and private universities. But should it be?
You can be horrified by the failure to condemn, or even acknowledge, the gleeful butchering of Israeli civilians and still oppose demands by billionaires to cancel professional opportunities for offending students. Of course, rich people (among others) have the right to make these demands. They have the right to cut off donations to universities that have not responded forcefully to outbursts of anti-Semitism – just as people who oppose transgenderism had the right to boycott Bud Light. But there are important differences between consumer and donor boycotts of businesses or large well-funded private institutions and boycotts of individuals for exercising speech rights. Campaigns to blacklist anti-Semitic, pro-Palestinian protesters recall McCarthy-era blacklists of alleged Communist sympathisers. Jews who support the blacklisting of Hamas sympathisers should note that anti-Semitism helped drive mid-20th-century red scares: Jews were considered especially suspect, by virtue of being Jewish.
Respect for free speech asks a lot from the targets of murderous hate, especially those who know the history of regimes that exterminated or enslaved them. Partisans right and left often insist it asks too much – but only when they ally with the targets of hateful speech. Progressive anti-Zionists and racial-justice advocates are the first to call for censorship of whatever they deem racist speech and cancellation of racist speakers, in the name of 'accountability'. It's not hard to imagine the draconian punishments they'd seek to inflict on demonstrators who celebrated lynching and characterised white-supremacist murderers as victims, considering their 'context'. But without missing a beat, they're also the first to defend the rights of equally hateful and extreme anti-Semitic demonstrators. On the right, politicians like DeSantis, who advocates suppressing left wing anti-Semitic speech, refrain from even publicly condemning neo-Nazis.
This bipartisan hypocrisy and self-righteous refusal to acknowledge the freedoms owed to our ideological enemies – freedoms on which democracies rely – is irritating, at least. But civil libertarians are used to it; we're a permanent minority. A politically and ideologically neutral regard for speech, a commitment to defending everyone's rights of conscience, never draws majority support and is never embraced by populists. Maybe it asks too much of human nature.
Wendy Kaminer is an author, a lawyer and a former national board member of the American Civil Liberties Union. Her books include A Fearful Freedom: Women's Flight from Equality.
To enquire about republishing spiked's content, a right to reply or to request a correction, please contact the managing editor, Viv Regan.