The war on vaping is bad for our health
A crackdown on e-cigarettes will do far more harm than good.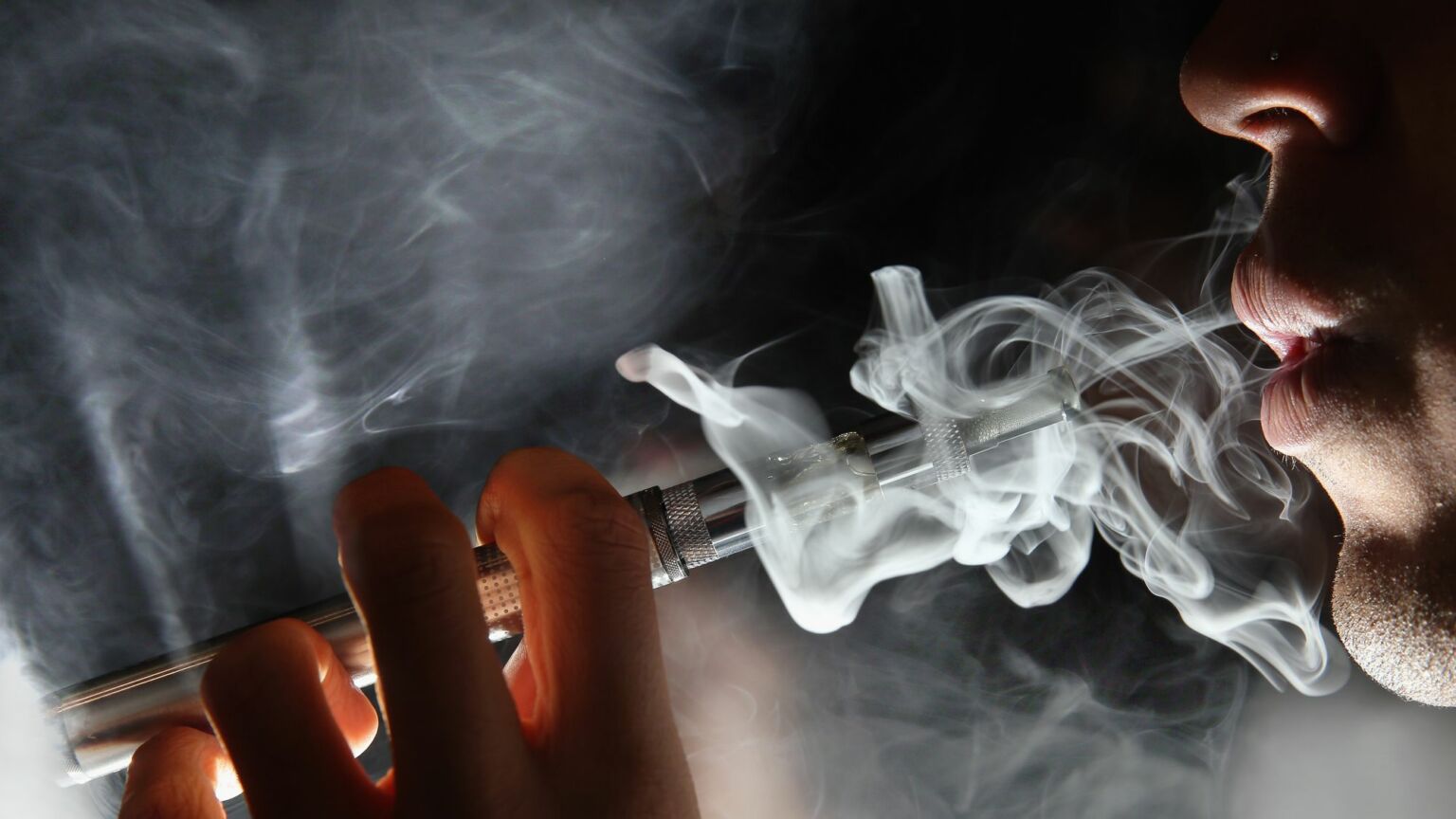 The UK government has declared war on nicotine. First, prime minister Rishi Sunak promised to ban cigarettes for everyone born after 2008. And now, health secretary Steve Barclay is looking to clamp down on e-cigarettes, supposedly to tackle the rise in youth vaping. Price rises, flavour bans and plain packaging are among the measures under consideration in a consultation launched earlier this month. The government thinks that these new restrictions will help save lives – but clamping down on vapes would actually be harmful to our health.
Barclay is not wrong to point out that vaping has risen among Britain's young people. Indeed, 34 per cent of 16- and 17-year-olds say they have vaped at least once. At the same time, though, the proportion of young people who regularly smoke cigarettes has plummeted from 19 per cent in 2000 to around five per cent today.
Anti-tobacco charities and pressure groups have looked at these statistics, put two and two together, and come up with 106. They claim that vaping products are merely the latest attempt by the villains at big tobacco to lure children into a lifetime of nicotine addiction. And the government, with its fingers twitching around the ban-hammer, is listening.
The problem with all this is that nicotine alone just isn't very harmful. Certainly vaping does not pose anything like the same level of risk as smoking. Those with high blood pressure or a dodgy heart might want to steer clear, but in that case they should also stay away from the caffeine in tea and coffee.
Despite the panic that youth vaping has generated, there is arguably some good news in this. Where trendy youths were once hooked on fags, they are now puffing on popcorn-flavoured Elf Bars at a fraction of the risk to their health.
I am not suggesting that under 18s should be consuming nicotine, of course. Selling vapes to children is already illegal and it should stay that way. But countless failed crackdowns attest to the difficulty of stopping teenagers from consuming substances they shouldn't. And if young people are going to smoke or vape regardless of the rules, then surely we'd rather they do this in the safest possible way.
The problem with extending familiar tobacco-control measures like plain packaging, extreme price hikes, and sweeping flavour bans to vapes is that they will end up treating vaping as if it's just as dangerous as smoking cigarettes. Rather than helping smokers to quit by encouraging them to vape instead, these policies will only strengthen the cycle of tobacco addiction. After all, if vaping becomes just as expensive and restricted as smoking, then you might as well smoke the real thing.
Then there's the evidence from abroad. Australia's moral panic around vaping began a few years ahead of the UK's, but came about for the very same reason – a spike in youth vaping. The government Down Under implemented its own strict packaging laws and flavour bans, and then went even further by outlawing recreational vaping altogether (Aussies can now only buy e-cigarettes in pharmacies with a prescription).
The result? While smoking rates have continued to plummet in the UK and US, as smokers switch to vaping, the decline has slowed to a crawl in Australia. At the same time, a thriving black market for e-cigarettes has emerged – selling dangerous, unregulated vaping products to people of any age.
We need to be pragmatic here. We should support attempts to enforce the law as it stands. There is nothing inherently wrong with trying to curb youth vaping by, for example, levelling fines at shops that fail to perform ID checks. But it is vital that we do not treat vaping the same way we treat cigarettes, which are less safe, simply because both contain nicotine. Doing so would have severe consequences not only for adult smokers trying to quit, but also for young people who will likely be lured to buy unregulated cigarettes and vapes on the black market instead.
The government urgently needs to understand that it cannot have everything it wants. Part of the reason e-cigarettes have been so successful in driving down smoking is that they are attractive products. Not only is vaping healthier – it is also cheaper and offers a wider selection of flavours.
If the government stigmatises vaping too much, it will no longer be seen as a desirable alternative to smoking. After all, if it really wants to curb youth smoking rates, then it should think twice about cracking down on the healthier alternative.
Starting a war on vaping is the last thing we need.
Jack Rowlett is a political commentator with Young Voices UK. Follow him on X: @Jack_nostalgic.
To enquire about republishing spiked's content, a right to reply or to request a correction, please contact the managing editor, Viv Regan.