Why we can't let the trans lobby win
Graham Linehan on why he risked his career to fight against gender ideology.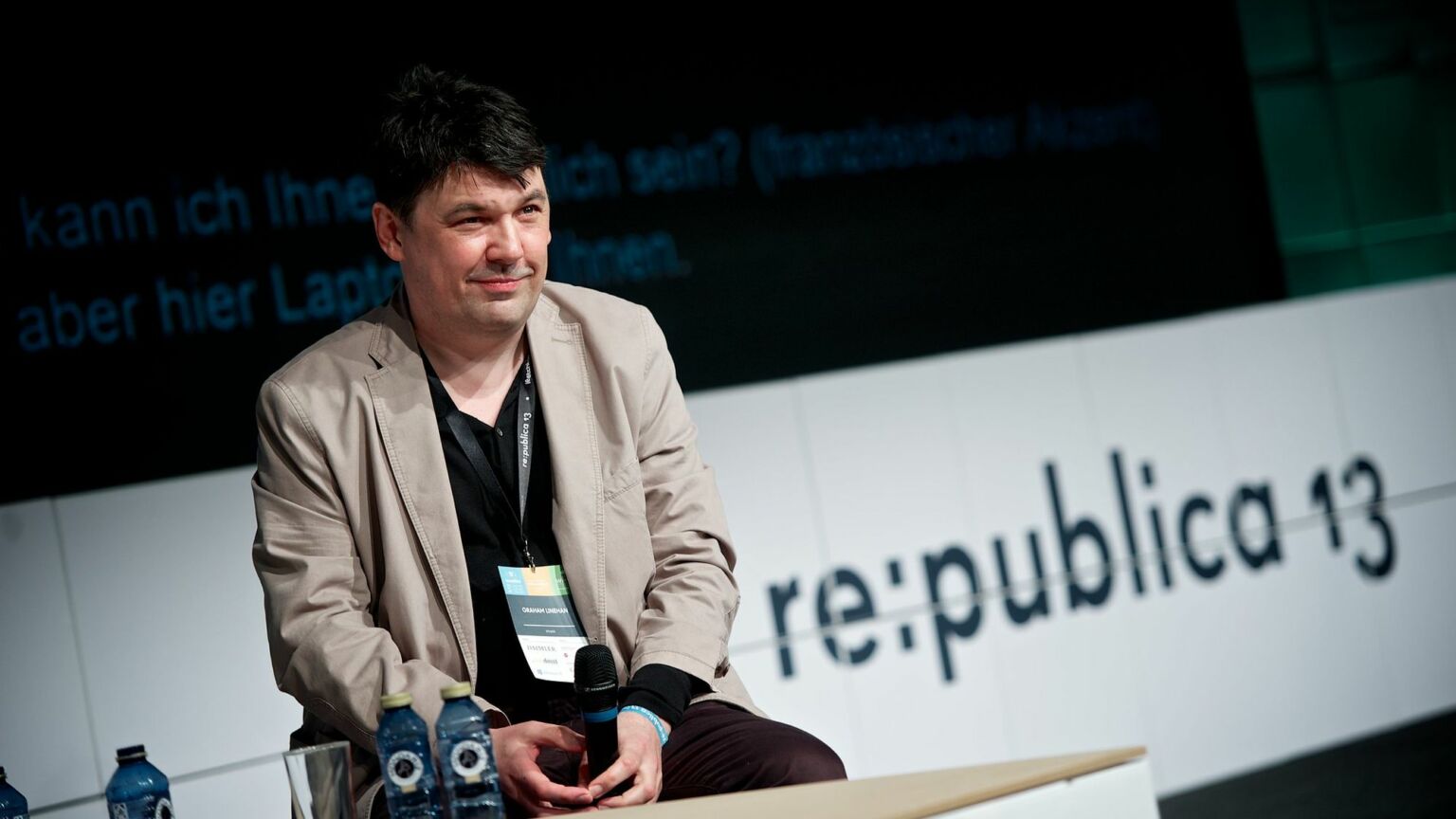 Graham Linehan has paid a heavy price for speaking out against trans ideology. The former TV comedy writer – best known for Father Ted, The IT Crowd and Black Books – has effectively been blacklisted from his industry. His projects have been cancelled and he has been barred from performing at the Edinburgh Fringe. He has even received visits from the police, thanks to his online sparring with gender ideologues. So has it all been worth it?
Linehan recently joined Brendan O'Neill for a special live recording of The Brendan O'Neill Show to discuss his new memoir, Tough Crowd: How I Made and Lost a Career in Comedy. What follows is an edited extract from their conversation. Watch the full thing here.
Brendan O'Neill: Was there any particular moment when you realised that you needed to say something, even if it put your career at risk?
Graham Linehan: The first thing that really shocked me was the way that gender-critical women were being spoken to – especially the death threats and the rape threats. I knew that this alone was something that I had to stand up to. Just doing that opened a whole can of worms. It became clear that a lot of people in the trans movement – especially the men online – simply do not like women. They're complete misogynists and they leap at every opportunity they can find to hurt, demean and be sadistic towards women.
There might well be some good people in the trans movement, but they're completely sidelined by the loudest voices. The most effective trans activists are extremely committed and utterly dangerous. And they're exploiting the goodwill of a much larger group of generous people who just want to do the right thing.
These activists are weaponising people's desire to be kind and compassionate. They're taking advantage of the kind of people who give the benefit of the doubt to what seems to be a vulnerable minority. In reality, this particular vulnerable minority does not exist. The trans movement is a huge collection of disparate people with different experiences. The word 'trans' is not just useless to cover them, but also completely misleading. They have immense power.
What really drew me into the trans debate was the threat it poses to kids. I recently attended a Let Women Speak event in Glasgow, where I met a recovering alcoholic who had just returned from a two-week bender. Why did he go on it? Because he had failed to convince his daughter that she shouldn't take testosterone. She was basically disappearing before his eyes. Her jaw was becoming more prominent. She was growing hair on her face. Her voice was deepening. And she can never come back from these changes. Her father knew this because, unlike a lot of people who are in this debate, he researched the effects of testosterone. He knew that he should try and stop her, but she was dead-set on it.
You have schools telling kids that there are 73 different genders. And you've got charities encouraging them to transition. After meeting that father, I just thought: how could I ever forget him and his daughter?
I think some of the best evidence against gender-identity ideology is the women in their early 30s who are now talking about how they nearly transitioned. Today, many of them have children and happy families. And they're so grateful that they didn't make such a terrible mistake. But the generation who will make that mistake – and those who already have – is on the horizon. The outcomes are already really bad, but we're soon going to start hearing some even worse stories.
O'Neill: What do you have to say to all those people who argue that, because you're doing this podcast and writing this book, you haven't really been cancelled?
Linehan: Well, I couldn't get on the stage at the Edinburgh Fringe festival. What else can I possibly say? The Fringe is supposed to be the home of 'edgy' comedy. It should be hard-hitting.
It's not just the extreme trans activists cancelling people like me. They're supported by a ruthless cultural establishment and an increasingly cruel society. Their first instinct is not to listen to someone, but to stamp them out.
In East Germany, the number of ordinary people working in some capacity for the Stasi was a little more than one in six. That's insane if you really think about it. If they weren't living in your house, they were probably next door. They were every second or third person you met on a given day.
Just look at the huge surveillance system we've all set up in our own homes and everyday lives. Of course, there are benefits to the internet, social media and the online world, but we also suffer because of it.
We are only really now dealing with all this, but the conversations we're having are just insane. Why are we even discussing whether or not there are only two sexes? It's absurd. We're like frogs in boiling water. It's been slowly heating up, and we've been bubbling away for years. And the reason why is simple: the main targets were, for a long time, women and gay people – two minorities whose complaints were just not taken seriously. And after refusing to listen to them, we're all now in this mess.
The activists are going to try to take away every single thing I do to make a living. They're going to reject any attempt I make to clear my name. They will never stop attacking me. But I'll keep finding every opportunity I can to force them to tell, or at least confront, the truth. And I won't let these fuckers win.
Graham Linehan was talking to Brendan O'Neill on The Brendan O'Neill Show. Watch the full conversation here:
Picture by republica GmbH, published under a creative-commons licence.
To enquire about republishing spiked's content, a right to reply or to request a correction, please contact the managing editor, Viv Regan.