Is it racist for a white woman to sell sushi?
An Australian woman in NYC has been branded an evil 'coloniser' just for opening a sushi restaurant.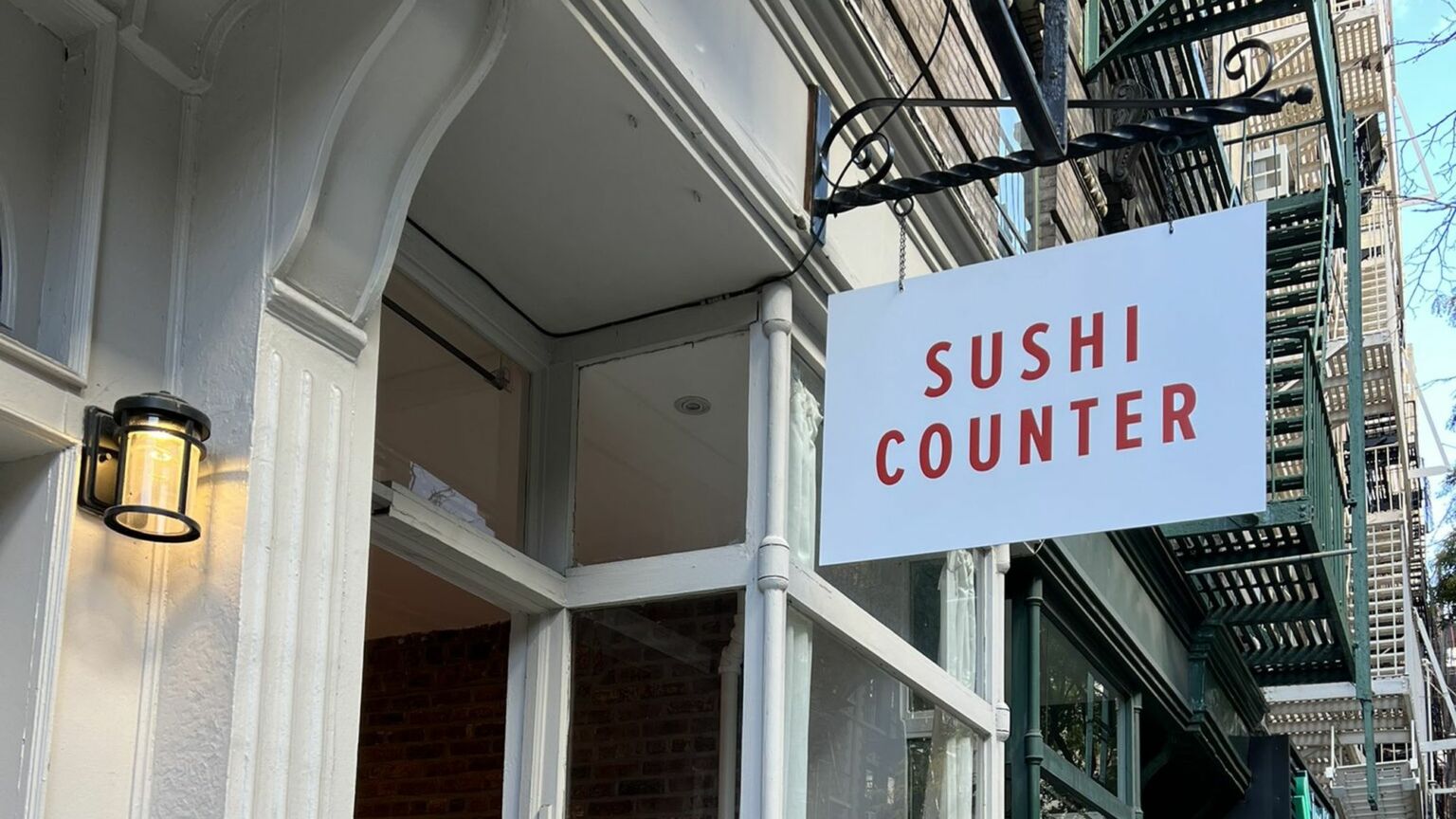 In the latest unhinged episode of cancel culture, the internet is now trying to ruin a woman's life because she opened a sushi restaurant.
Eric Rivera is a chef and restaurateur who this week took it upon himself to socially shame an Australian woman for starting a sushi restaurant in New York City. The woman – dubbed 'Sushi Sheila' – had previously been documenting her journey on TikTok, as she quit her corporate job to open a sushi restaurant, called Sushi Counter. Her videos were harmless, showing her trying out new recipes, buying ingredients and furniture, and decorating her restaurant.
For some reason, this enraged Eric Rivera. Posting on X to his more than 15,000 followers, Rivera mocked Sushi Sheila and called her a 'coloniser' for selling sushi as a white Australian. 'If you don't see why this is a problem', Rivera snarked, 'you are part of the problem'.
Rivera's tweets then started a pile-on. Many accused Sushi Sheila of 'gentrification' and 'cultural appropriation'. One particularly vitriolic user called the shop a 'coloniser sushi spot run by a woman who thinks she can do better than actual Japanese people'. People even began leaving one-star reviews on Sushi Counter's Google Maps page to express their fury. The backlash soon forced Sushi Sheila to delete all her TikTok videos and effectively scrub her social-media presence.
The consensus among the woke is that, because of her race, Sushi Sheila is somehow unqualified to make and sell sushi. Apparently, it is impossible for a white Australian to create 'authentic' Japanese food. As one user put it: 'Why is someone who is not of Asian descent, better yet from Australia, opening a sushi spot in NYC?'
Those who are quickest to call out 'cultural appropriation' may think they are on the side of the angels and are fighting against racism. But the very concept of cultural appropriation assumes that human beings belong to fixed ethnic or racial groups and that cultural boundaries ought to be aggressively policed. It assumes that a person's ability to, say, make good sushi is determined by their racial background.
In any case, despite what her critics allege, Sushi Sheila never even claimed to be selling 'authentic' Japanese sushi in the first place. Sushi Counter's USP is that it sells Australian-style sushi. Sushi in Australia, like everywhere, has been adapted to better fit local tastes. And Down Under, it tends to be sold as large, uncut rolls and typically contains fillings like teriyaki beef, cooked tuna or spicy shrimp. You'd be unlikely to find sushi sold like that in Japan – much in the same way that tikka masala, although a staple of UK curry houses, is not an 'authentic' Indian dish. This is not 'colonisation' we're talking about here – it is the natural result of two cultures living in close proximity and mixing over the decades. The innovation that can result from this is surely something to celebrate, rather than to deride as 'cultural appropriation'.
Funnily enough, for someone so concerned about so-called cultural appropriation, the chef leading the charge against Sushi Sheila has failed to live up to his own woke standards. Internet sleuths quickly discovered that, according to an article from late last year, Rivera – who is of Puerto Rican extraction – was planning to open up a Puerto Rican / Japanese fusion restaurant in North Carolina. He also sells multiple cookbooks based on combining Puerto Rican dishes with Japanese, Korean, Chinese, French and Italian cuisine. I wonder if his 23&Me results would make him qualified to 'appropriate' all those different cultures.
In one final plot twist, a pro-Sushi Sheila faction has now emerged online to defend her from cancellation. Users on X have successfully counteracted the one-star Google reviews of Sushi Counter with their own five-star ones.
So perhaps Sushi Sheila will survive this strange culture-war skirmish. But the fact that the mob managed to run her off the internet, and came close to destroying her reputation, shows just how dangerous and deranged online cancel culture can be. No one should have their life ruined just for selling sushi.
Lauren Smith is an editorial assistant at spiked.
To enquire about republishing spiked's content, a right to reply or to request a correction, please contact the managing editor, Viv Regan.