Now Greta is protesting against wind farms
Not even renewable energy is safe from the deluded eco-activists.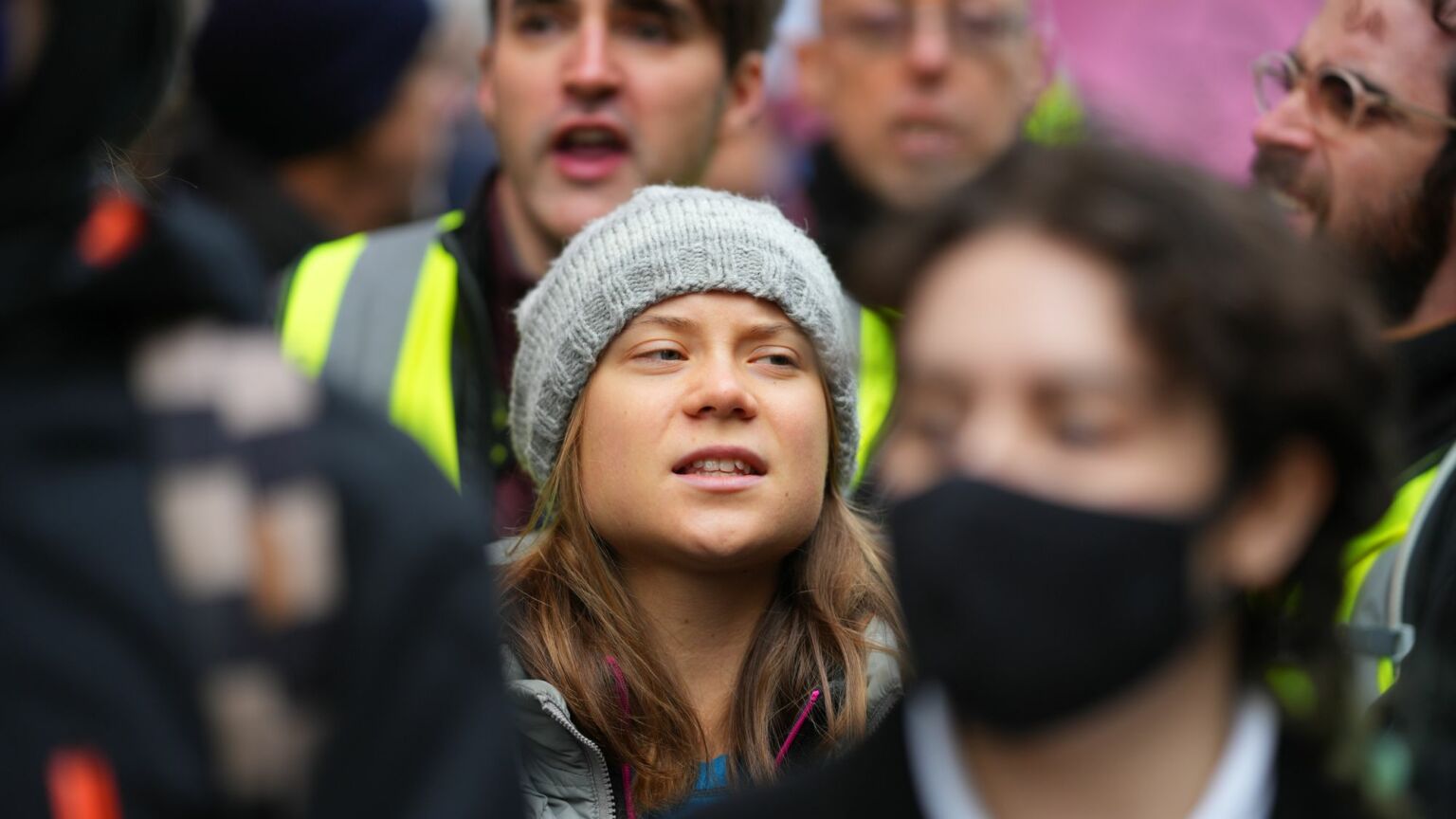 Greta Thunberg was arrested in London on Tuesday on suspicion of obstructing the highway outside a conference for fossil-fuel executives. The climate celeb has certainly been keeping herself busy recently. Last week, she received a €400 fine in her native Sweden for blocking the roads to and from an oil terminal. Then, the day after, she journeyed to Oslo in Norway for what might have been one of her most surprising stunts yet. The purpose of this protest? To demand the partial destruction of one of Europe's largest wind farms.
Yes, you read that right. The climate activist was protesting against the failure of the authorities to act on a 2021 Norwegian Supreme Court judgement, which called for the dismantling of 151 wind turbines in Norway's Fosen district, about 450km north of Oslo. This, it seems, is the new face of 'climate action' – demonstrating to prevent the development of wind power. To oppose not only fossil fuels, but also 'clean' electricity.
The turbines sit on the land of a semi-nomadic indigenous people, the Sámi, whose at least 70,000 members mostly live in Norway, but also inhabit Sweden, Finland and the Kola Peninsula in the Russian Federation. At issue are the Sámi ancestral lands and the pastures of reindeer herders. For Greta, their rights, and those of indigenous peoples everywhere, trump humanity's need for electricity – even if that electricity is green. In this case, the Fosen Vind development is held to have broken national and international law by erecting the turbines, and by building 131km of connecting roads and power lines. Its actions, critics say, 'have destroyed winter pastures and migration routes crucial for maintaining sustainable reindeer herding'. And so Fosen Vind is held up by activists as an example of 'green colonialism'.
Activists' preference for indigenous rights over wind turbines is no aberration. In a confused urge to associate 'action' against climate change with identity politics, a new, ultra-irrational generation of green know-nothings has got itself into a right old muddle.
For their part, activists say they are fighting not just against climate change, but also for 'climate justice'. This term was invented at the First Climate Justice Summit, held 23 years ago, to reflect the fact that the Global South is more exposed to the effects of climate change. A founder of Oilwatch International proclaimed at the time: 'Indigenous people and local communities in [Global South] countries are carrying out effective and real reductions of CO2 emissions by resisting new oil projects in their lands.' Last year, Thunberg updated this notion of climate justice. Speaking against the turbines at Fosen, she announced that 'indigenous rights, human rights, must go hand-in-hand with climate protection and climate action. [The green transition] can't happen at the expense of some people.'
This talk of indigenous rights is not a simple question of so-called social justice or standing up for the oppressed, however. You could see this clearly in Glasgow in late 2021, when supposed representatives of indigenous peoples in Latin America and elsewhere were flown in to attend the United Nations' COP26 circus on climate change. They were fawned over by the UK media, who, like 19th-century imperialists and anthropologists, seemed fascinated by their exotic dress, jewellery and hair.
More cynically still, activists, academics and the media proclaimed that indigenous peoples have access to special knowledge about nature that we in the West can never hope to emulate. 'Indigenous peoples', the Independent declared, 'are the best stewards of our environment – the rest of us pale in comparison'. Of course, the real reason that some indigenous people need to have greater first-hand knowledge of nature is that they depend on the whims of nature for their survival in ways that people in developed nations do not. What Western climate activists are really celebrating here is subsistence farming and absolute, grinding poverty. They are exploiting the indigenous people and their alleged harmony with nature to push the UN's anti-growth agenda.
Having first used indigenous people in the green cause of banning fossil fuels, Western do-gooders are now prepared to deify them so as to frustrate renewable energy. Fosen Vind is currently one of Europe's largest wind-power projects. It has almost 300 turbines in total, 151 of which Thunberg and her fellow greens want destroyed, because they are built on disputed lands. Constructed at a cost of €1.1 billion, the farm as a whole has a potential capacity of 1GW, or around two per cent of Norway's entire electricity capacity. Clearly, substantial amounts of electricity can, if only intermittently, be generated by wind turbines at Fosen.
For Thunberg, the right of the Sámi to herd reindeer in the Land of the Midnight Sun comes before all this. Never mind the needs of 5.5million Norwegians to access electricity. Or even those of the 50,000 Sámi Norwegians, the majority of whom today live in urban settlements and have just as much need for electricity as anyone else. Given that Thunberg and Co have not proposed an alternative to the Fosen wind farm – indeed, wind is already supposed to be an alternative to the fossil-fuel energy they oppose – it is hard not to conclude they are indifferent to people's needs and livelihoods.
One way to square the circle would be to start building more nuclear reactors. Not only are they carbon neutral, they also take up far less space than wind and solar farms to produce the same amount of energy. Indeed, this actually makes nuclear far less environmentally disruptive than renewables. It would also more likely avoid any disputes over ancestral land. But, while Greta to her credit has spoken up for nuclear power, many greens oppose it for largely irrational and sentimental reasons. Apparently, if there is a choice between zero-emissions energy and no energy at all, greens prefer the latter.
As Greta's wind-farm protest shows, the so-called climate emergency can always be put on hold. Even eco-activists are prepared to put their woke infatuation with indigenous people above the development of renewable electricity. By backing Sàmi reindeer herders over supposedly planet-saving wind farms, we see the green elites' embrace of 'small is beautiful' parochialism and identity politics over modernity and democracy. Not even renewable energy is safe from the eco-activist cult.
James Woudhuysen is visiting professor of forecasting and innovation at London South Bank University.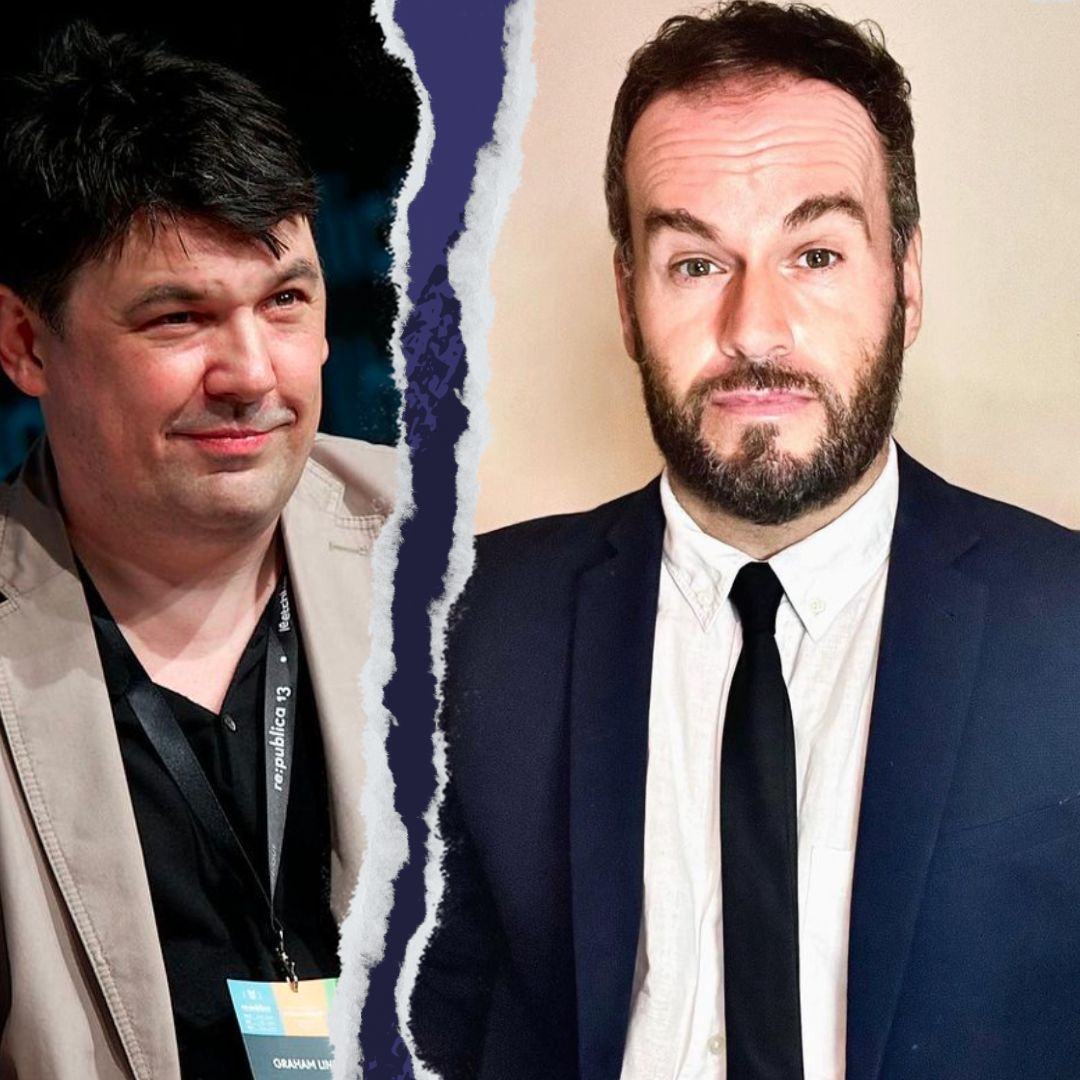 Graham Linehan and Brendan O'Neill – live and in conversation
ZOOM EVENT
Tuesday 17 October – 7pm to 8pm BST
This is a free event, exclusively for spiked supporters.
To enquire about republishing spiked's content, a right to reply or to request a correction, please contact the managing editor, Viv Regan.