COP26 and the cynical exploitation of 'indigenous peoples'
The West uses indigenous groups as a stick to beat poorer countries that want to industrialise.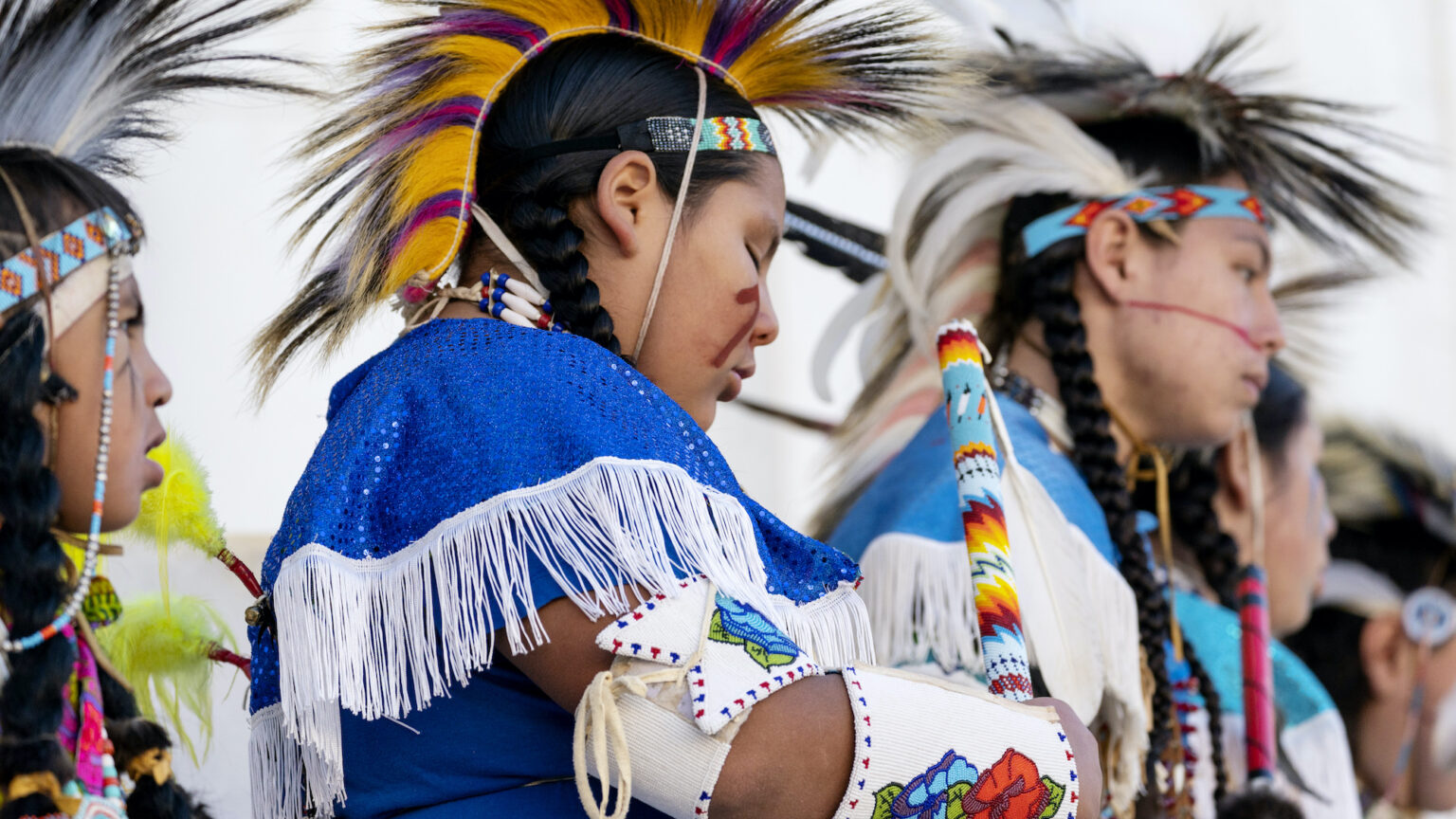 At COP26, all of contemporary Western society's problems, prejudices and anxieties were projected on to the international stage.
This was near-perfectly illustrated by Western delegates' frequent use of the colonial-era trope of the 'noble savage'. While they didn't use this term specifically, they talked of 'indigenous people' in almost exactly the same way that 18th and 19th-century Romantics once talked of the noble savage – as innocent, good races of people, untainted by the corruption of civilisation and in need of special protection in order to 'preserve' their knowledge and 'natural' way of life. In line with the fashionable 'decolonise' movements of today, this backwards thinking infantilises and dehumanises non-Western people and entrenches a divisive racial worldview.
Canadian environment minister Steven Guilbeault, for instance, seemed convinced that knowledge really was racially or ethnically contingent. 'Indigenous peoples have been stewards of this planet since time immemorial', he told delegates at COP26. 'The fight against climate change is not possible without their knowledge and leadership… Canada supports the inclusion of their traditional knowledge in the fight against climate change.'
Really? What exactly is indigenous people's 'traditional knowledge' and how does it differ from knowledge in general? Do they have particular cognitive capacities that other people do not? And how would we create public policy around this traditional knowledge? More pertinently, what if an indigenous person is supportive of development and growth? Does their knowledge no longer count?
An important gain of the Enlightenment was the realisation that we all have a common, human knowledge system. All people can potentially access this knowledge and understand the world by virtue of our common humanity. The idea of 'indigenous knowledge' flies in the face of such universalism. This is not to say that we have the whole truth or that there aren't different interpretations or ways of approaching questions. Quite the opposite. To believe in universal humanism and the universalism of knowledge is to believe that we can always learn from other cultures. Indeed, it is to believe that we can embrace, exchange and even challenge the ideas and discoveries of other humans across space and time.
But the idea that what 'indigenous people' say or do is innately good is, at best, bizarre and, at worst, a toleration of wrongdoing. After all there is nothing innately good in, say, child labour, or indeed any other practices widespread among indigenous peoples at certain times in history. To think otherwise is to indulge in the worst kind of moral relativism. It means refusing to question attitudes, behaviours and norms in other societies because, well, 'it's just their way of life and culture'.
So why are some Western leaders advancing such relativistic, racial thinking? Partly it's because they are themselves products of increasingly racialised societies, and so they increasingly see the world in terms of racial difference. But mainly it is for a more cynical reason. That is, Western leaders are elevating indigenous people as founts of unquestionable 'knowledge' in order to force developing nations to toe the West's line on climate change – even though for these developing nations, the so-called climate emergency is a far less pressing problem than extreme poverty.
Of course, it's important to recognise how climate change impacts small island communities in the Pacific or disparate tribes in the Amazon. But it's just as important to understand that countries like China and India are, understandably, more focused on raising the living standards of their billion-strong populations than on environmental issues.
For example, Siti Nurbaya Bakar, Indonesia's environment minister, criticised COP26's deforestation targets. 'Forcing Indonesia [which is home to the world's third-biggest rainforest] to zero deforestation in 2030 is clearly inappropriate and unfair', he said. '[Development] must not stop in the name of carbon emissions or in the name of deforestation.'
Indonesia's complaint will ring true for many other large developing countries. They all recognise that their immediate priority is to reduce poverty and tackle underdevelopment, which is inextricably linked to poor natural-disaster mitigation.
In response, Western leaders are using indigenous groups, as both the voice and the face of the green movement, to tell developing nations to rein in their ambitions. This is neocolonialism dressed up as a movement of indigenous peoples.
Perpetuating racially essentialist tropes is bad enough. Doing so in the pursuit of a political agenda is even worse.
Inaya Folarin Iman is a GB News presenter and founder of the Equiano Project.
To enquire about republishing spiked's content, a right to reply or to request a correction, please contact the managing editor, Viv Regan.