How German multiculturalism has fuelled anti-Semitism
The sight of Muslim neighbourhoods celebrating Hamas represents a profound failure of integration.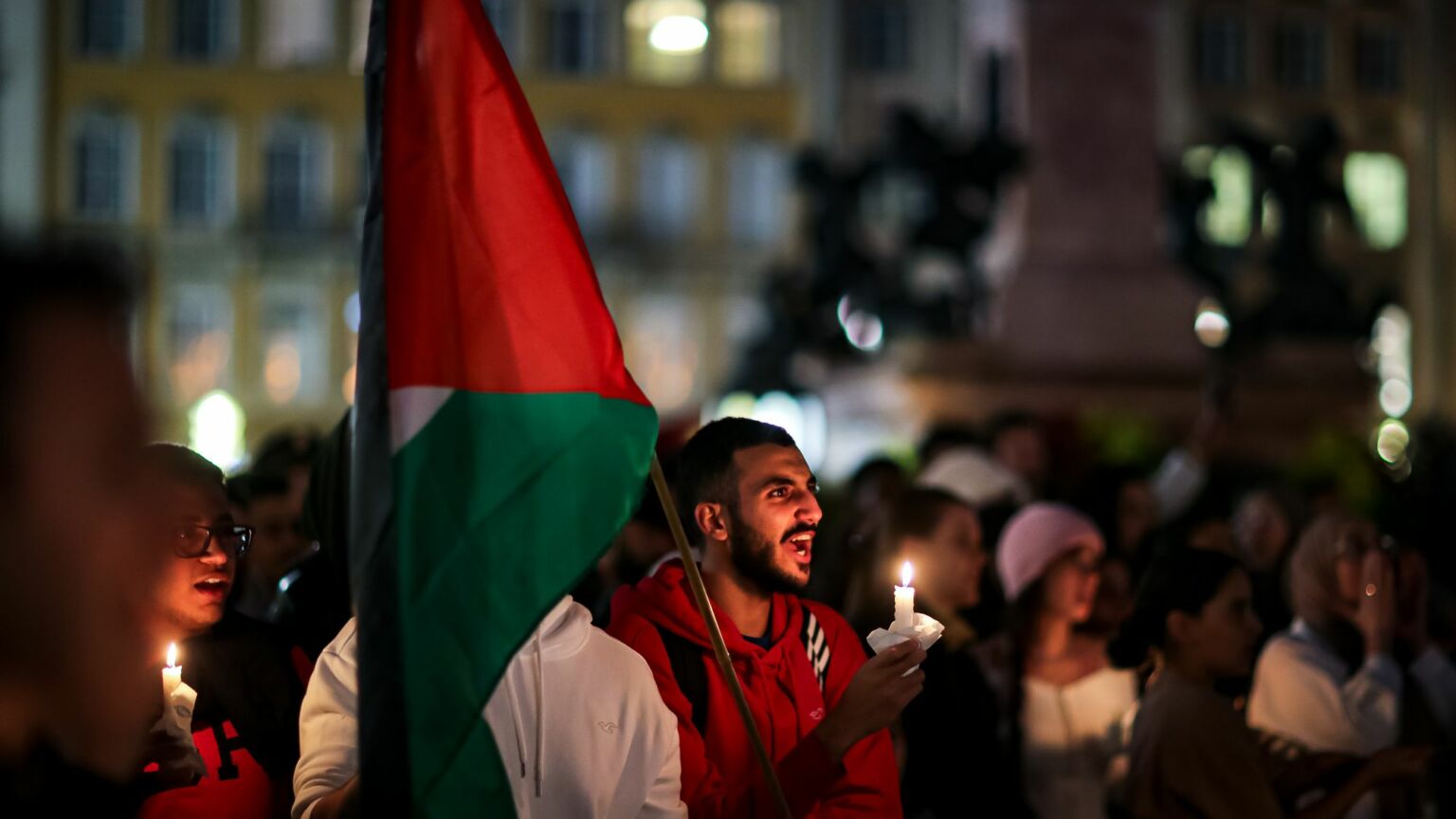 The horrendous attack on Israel on 7 October prompted one of Germany's public broadcasters, NDR, to carry out interviews in one of Hamburg's largely Muslim neighbourhoods. Reporters set out to discover what residents thought of the atrocities committed by Hamas. The answers they got were unsettling. Of those who were willing to respond, many appeared to be enthusiastic Hamas supporters.
'I'm a Muslim. Hamas is good. Israel is bad', responded one young man, as his pal nodded along. A youngish woman wearing a headscarf said, without even a hint of shame, that she was 'delighted' to hear about the brutal attack. The incredulous interviewer, seemingly assuming there was a language problem at play, asked the question again. The woman happily explained that she had celebrated Saturday's atrocities with her family. As hard as the team of reporters tried, they found no one willing to condemn the attacks.
The programme came as a shock and has since prompted a great deal of media discussion. It has also proven to be an embarrassment for the government. For decades, modern Germany has taken pride in its reckoning with past crimes, vowing to never again tolerate the anti-Semitism that led to the Holocaust. Yet, shockingly, some sections of German society do not share this commitment, and are now openly celebrating the murder of Jews.
The police are taking what was said in these interviews seriously. Some of those who appeared in the programme are being investigated for the offence of the 'rewarding and approving of crime', which can be punished with a fine or a prison sentence of up to three years.
The Jewish community will sadly not have been surprised by the Hamburg interviews. Last year, there were 88 violent attacks against Jews or people assumed to be Jewish (up from 64 in 2021). Back in 2019, the German government's commissioner for anti-Semitism, Felix Klein, warned Jews to consider where and when they wore a kippah in public, following a spike in violent attacks against Jews. In truth, Jews haven't been able to feel truly safe in Germany for a long time.
The establishment's main response has been to try to censor anti-Semitic views. But this has been totally ineffective. The opinions of those interviewed in Hamburg are not exceptional. You could go to practically any big German city with a large, poorly integrated Muslim population and find similar attitudes towards Jews and Israel.
This is a failure of German society and of the state. Migrant communities simply aren't being integrated into mainstream German society. Indeed, it's almost as if they're being encouraged to live in parallel societies.
Take the Sonnenallee in the Neukölln district of Berlin, a street that has been nicknamed 'Arab Street' thanks to the high number of Middle Eastern migrants living there. Here, too, there was a palpably festive mood last Saturday following Hamas's attack. A group of young men, one draped in a Palestinian flag, was photographed distributing cake to passersby. When reporters turned up to conduct interviews in the neighbourhood, they were threatened and forced to delete what they had filmed.
In Munich, participants at a pro-Palestine rally chanted 'death to all Jews' and called for the annihilation of Israel. And the ferocity and fervour of one demonstration in northern Germany led a reporter for Tagesschau to conclude that 'the long arm of Hamas extends to North Rhine-Westphalia'.
The group behind many of these protests is the pro-Palestine organisation, Samidoun. Its symbols have become a common sight in Neukölln since about 2020. Samidoun has drawn a lot of support from disaffected young Muslims, although it also has connections with the German left. Olaf Scholz, Germany's chancellor, has now announced that he will ban the organisation.
Of course, it would be naïve for the government to believe that bans will solve the problem of anti-Semitism. We know that if one organisation is banned, another one will quickly be formed. As long as the underlying ideology and beliefs of these groups aren't being effectively challenged, they will continue to thrive.
This is where the German state and its liberal elite have utterly failed. For far too long, whenever anti-Semitism has been discussed, the focus has been solely on the far right. One of many examples of this is an official handout for schools in the Green-governed state of Baden-Württemberg. Under a chapter titled 'What forms does anti-Semitism take?', the brochure lists 'Christian anti-Semitism' and 'racist anti-Semitism', but 'Muslim anti-Semitism' is notably absent.
Of course, acknowledging that anti-Semitism exists among certain Muslim communities in Germany will not be easy for the elites. Not least as it calls into question their support for multiculturalism. After all, it is this elite creed that has emphasised the divisions between different groups, rather than what all German citizens, be they Christian, Jewish or Muslim, have in common. Germany's elites no doubt fear that any such debate about failed multicultural policies would appear as a concession to the hated right-wing AfD (Alternative für Deutschland).
Indeed, for years any mention that anti-Semitism is a problem in some Muslim communities was seen as Islamophobic, an offence against multiculturalism. Those who have taken an interest and have been researching radical Islamism in Germany, like the Arab-Israeli psychologist Ahmad Mansour, have often been referred to as 'controversial', or even as 'Nazis'. Mansour now says he is not at all surprised by the events that have been unfolding in the past few weeks.
It now seems to be dawning on even the staunchest multiculturalist that big mistakes have been made. In response, calls for bans and other forms of speech regulation seem to be gaining traction. There are images of police arresting people at pro-Palestinian demonstrations (such as on Wednesday afternoon in Neukölln) and a blanket ban on all new pro-Palestine protests has been imposed in some cities, including Munich.
Journalist Malcolm Ohanwe, once celebrated for his outspokenness against Israel, lost his contract with two public broadcasters after writing a pro-Palestine post on X. Ohanwe wrote: 'If the Palestinians' tongues are systematically cut off, how should they defend themselves with words?' Nura, a rapper, was disinvited from a late-night TV show after posing in front of a 'Free Palestine' banner on Instagram.
These examples of cancel culture are a sign of the German elites' helplessness. They don't know how to get a grip on a problem that they have helped to create. It should be clear that cancelling people or protests won't help to beat anti-Semitism. It just turns the likes of Ohanwe and Nura into free-speech martyrs.
What is needed right now is the active solidarity of the German population. The large pro-Israel demonstration organised by members of the Jewish community on the day after the Hamas attacks was a good start. But much more must be done. It's time to take a clear stand against anti-Semitism, wherever we find it.
Sabine Beppler-Spahl is spiked's Germany correspondent.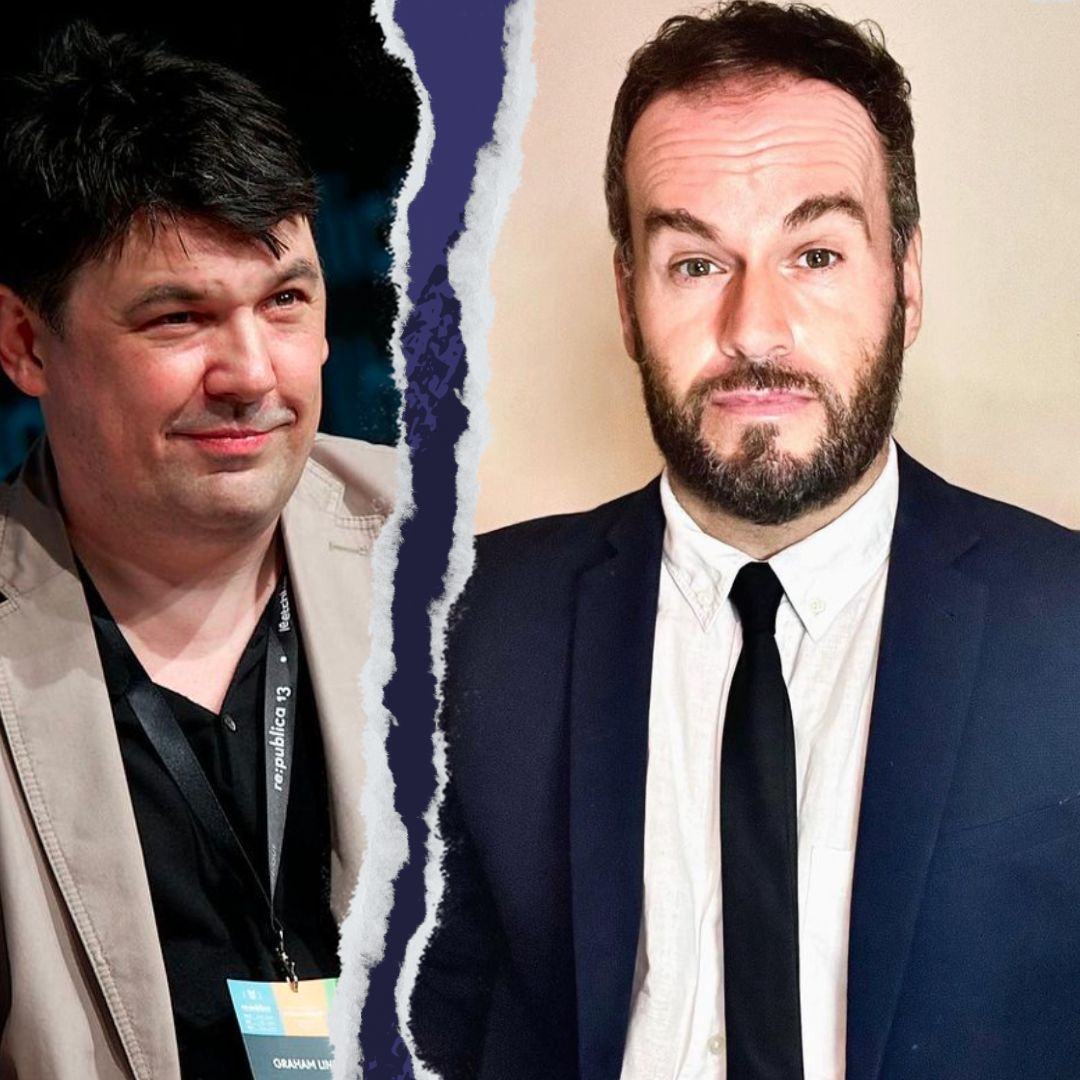 Graham Linehan and Brendan O'Neill – live and in conversation
ZOOM EVENT
Tuesday 17 October – 7pm to 8pm BST
This is a free event, exclusively for spiked supporters.
To enquire about republishing spiked's content, a right to reply or to request a correction, please contact the managing editor, Viv Regan.