Why has the BBC made a drama about Savile?
The Reckoning conveniently skirts over the corporation's many failings.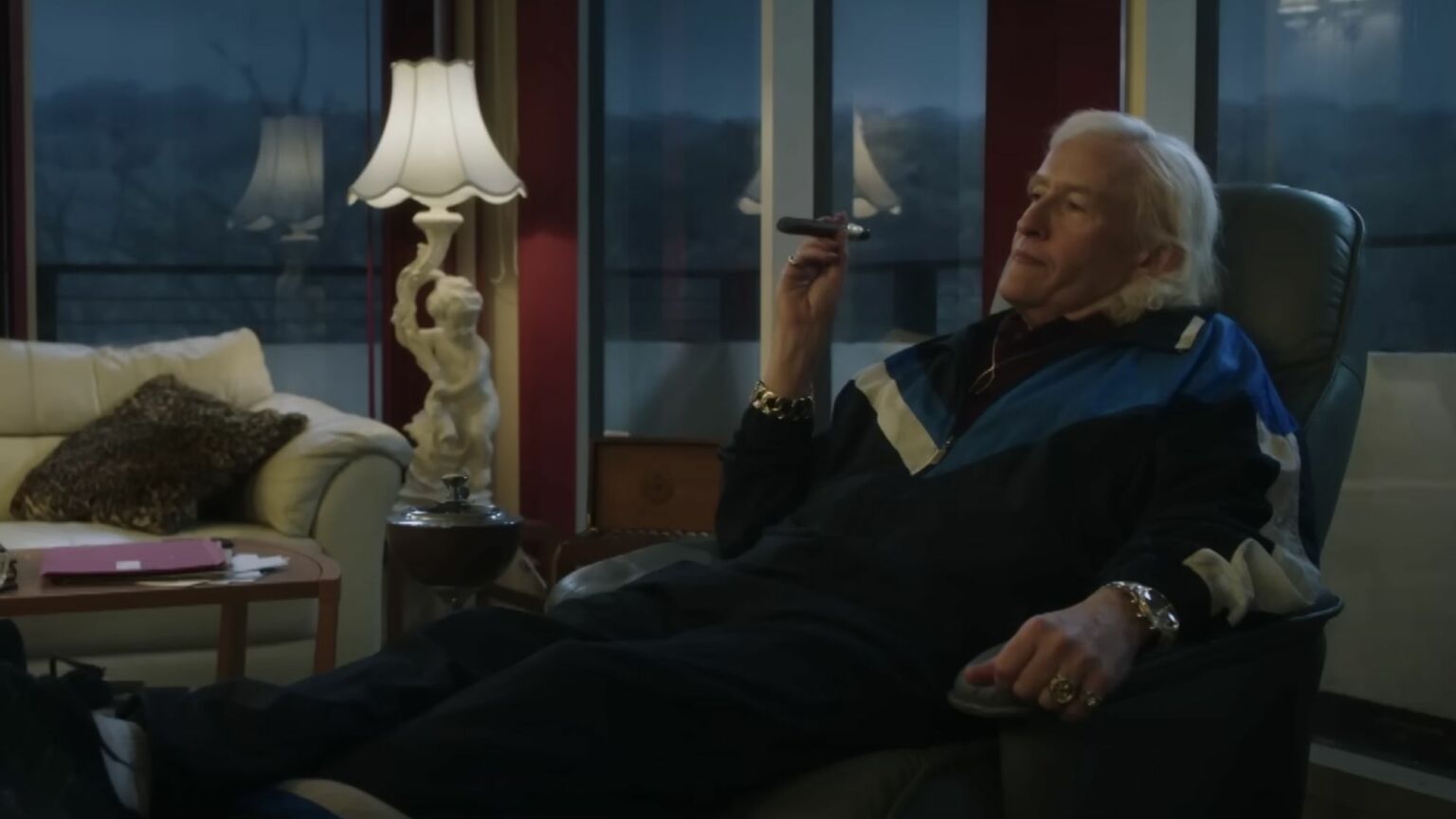 Jimmy Savile has become perhaps the most universally condemned celebrity of the television era. And for good reason. The new four-part BBC drama, The Reckoning, examines the rise of the prolific sex offender in semi-factual, dramatic form.
The central performance by Steve Coogan has been rightly lauded as one of extraordinary skill and insight. He has captured Savile's bizarre vocal mannerisms to an unnerving degree. And although Coogan can't quite reproduce Savile's strange, goggle-eyed gargoyle physiognomy or his repulsive leer, that is perhaps just as well. It may be best if viewers are able to cling to the idea that this is entertainment and not a waking nightmare.
The screenwriter, Neil McKay, has also given Coogan dialogue that rings very true. He seems to understand Savile's dark-triad traits. Savile's predilection, for instance, for an extravagantly overblown rhetorical style contrasts colourfully with what was, then at least, perceived to be the insurmountable social barrier of his working-class roots – his Yorkshire accent. It's designed to evoke a faux humility.
Savile's telling use of nicknames and diminutives – like Wordsmith, Choirmaster and Duchess – is also acute. He teases and belittles while seeming to confer status. Once again, it suggests faux humility. In reality, it establishes a subtle power over others. It creates an effective entourage out of any group he encounters, from giggling school girls to the BBC's head of light entertainment. It is an immensely powerful trick.
So, artistically, The Reckoning has a lot to recommend it. But the BBC has chosen a title that could be read as a mission statement. A reckoning, for crimes on this scale? That's a lot to live up to. Does it honour that promise? And, perhaps more to the point, who is going to be facing that reckoning?
It obviously isn't going to be Savile himself. He died in 2011, having successfully fended off the accusations and intimidated the victims, witnesses and the merely suspicious into silence for decades. He was buried in Scarborough with the pomp and ceremony that might have been accorded a war hero.
Of course, when the breadth of his transgressions came to light, the BBC's collusion in this grotesque pantomime sparked outrage. A reckoning of sorts was attempted at once.
The magnificent black-and-gold triptych headstone marking Savile's grave was swiftly dismantled and broken up. The already defaced plaque on his former home was removed. All references to his association with various charities and organisations were hastily erased.
Savile was not disinterred, although only because the cost would have been prohibitive. He remains in his grave, in a coffin that the original BBC report noted 'has been encased in concrete as a "security measure" amid speculation about its contents'. This referred to gold jewellery, it seems, rather than 'a soon-to-be-despised nonce'. Either way, it now looks prescient.
The coffin was notoriously placed at a 45 degree angle so that he could 'look out' over his favourite view. We might hope that, for this self-proclaimed Catholic, the angle rather made it easier for him to slide all the way down to Dante's eighth level of Hell. For the less devout, this seems a slender hope. They might have preferred to dig him up and chuck him in a skip, along with the marble.
Meanwhile, the abject systemic failures to pursue and prosecute Savile in his lifetime so enraged the police and prosecutors that they all but lost their minds. Operation Yewtree attempted a reckoning, identifying over 2,000 suspects and 30,000 complainants, although only seven people were convicted. Many suspects were falsely accused.
None of this remotely compensated for the prior failure. The courts have been choked ever since by the aftermath. Historic sex-offence cases bring doubtful closure and satisfaction to victims of abuse, even when they do succeed.
So what then is being attempted here with The Reckoning? I am afraid to say that it is something very close to nothing at all.
For most people, one obvious culprit for the Savile scandal – among those institutions most obviously blameworthy and still here to face the charges – might be the BBC itself. Given this suspicion, it might have been best if someone else altogether had made the thing. After all, few of us would want to watch a drama about Hillsborough funded and commissioned by the South Yorkshire Police, or one about Harvey Weinstein made by his own company, Miramax.
When it comes to examining the BBC's role, The Reckoning seems incredibly under-powered, evasive and misjudged. Rather than blaming individuals and institutions, a general culture is evoked, familiar from Seventies sitcoms and Carry On movies. It is a culture of short skirts and high boots, casual sexism and afternoon drinking. The idea that anyone might have had agency is left unaddressed. That anyone might have been actively making bad choices, let alone actually colluding in criminal activity, is all but elided into the background. These moral questions are blended into the vibe, the fashions, décor and pop. Men like TV producer Bill Cotton confront Savile as Peter Butterworth might confront Sid James on a charge of bottom-pinching. Only the grim-faced female TV executive, Anna Instone, played by Barbara Wilshere, suggests that there was anyone even awake at the time as Savile committed his crimes.
Some scenes even have an obvious comical element to them. There is Savile's 'passion wagon', parked defiantly right outside the Television Centre reception. And there is the bizarre invention of Savile wearing an actual jester's outfit when making his sinister hospital visits. These are like scenes from Steptoe and Son or Only Fools and Horses. At times, The Reckoning veers dangerously close to Viz.
The uneasy conclusion is that the BBC has yet to recognise the depth of its own culpability, not to mention the distaste people have for its contrivance to see no evil, to keep Savile on the screens, at any cost.
That cost has been the loss of trust and faith in the national broadcaster. And it is still to be reckoned with.
Simon Evans is a spiked columnist and stand-up comedian.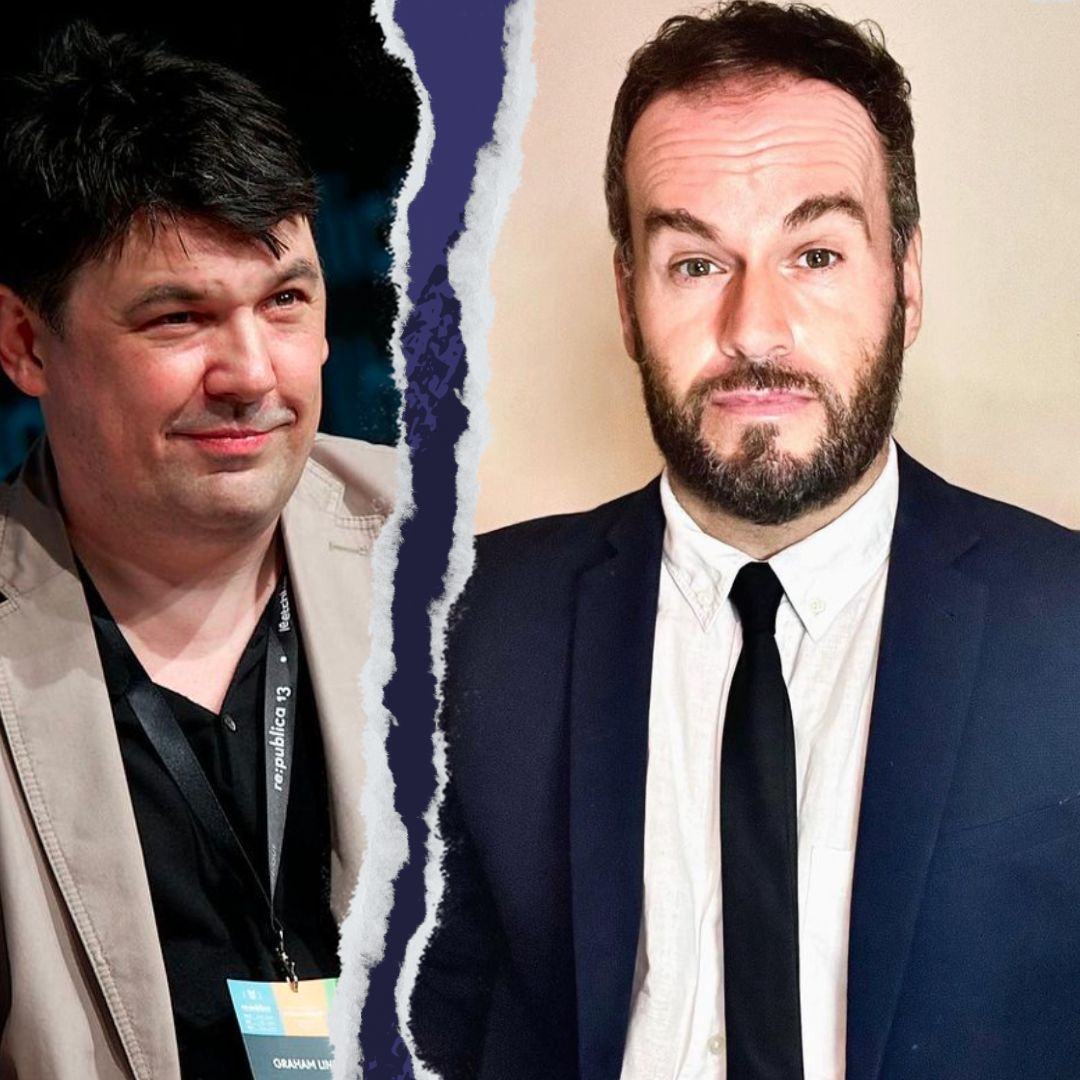 Graham Linehan and Brendan O'Neill – live and in conversation
ZOOM EVENT
Tuesday 17 October – 7pm to 8pm BST
This is a free event, exclusively for spiked supporters.
To enquire about republishing spiked's content, a right to reply or to request a correction, please contact the managing editor, Viv Regan.