Operation Yewtree: the moral panic that ruined lives
Why is no one talking about the wrong done to Jonathan King?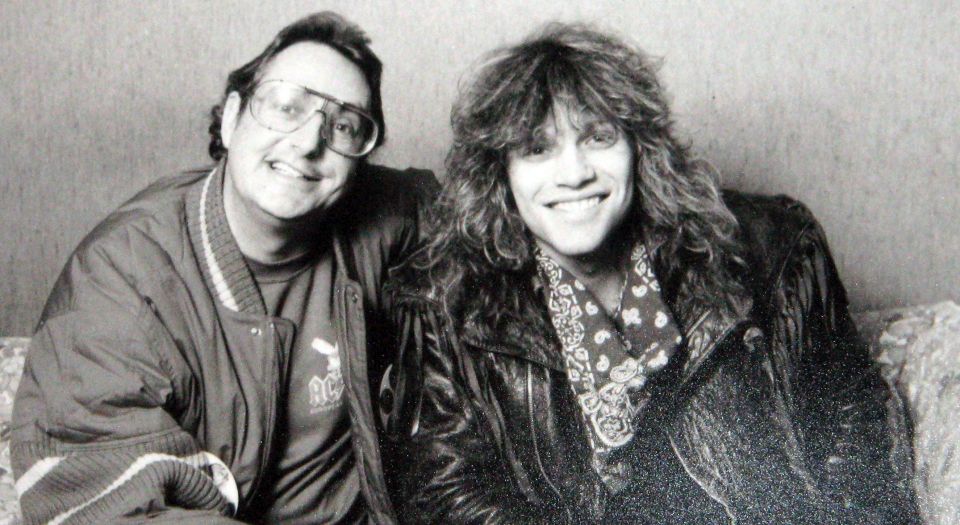 More people should be talking about Jonathan King. Last week, a judge at Southwark Crown Court in London dismissed a prosecution against the 1970s radio and pop personality in relation to historic allegations of sexual abuse. King was charged earlier this year with a series of offences against underage boys. This followed his conviction for similar offences in 2001.
The judge in the new case said something explosive: that she had been misled 'on several critical occasions' by Surrey Police, who were investigating the offences. The police had failed properly to disclose evidence that might have assisted King. They also misdescribed some important documents. The judge concluded that 'the integrity of the criminal justice system and processes have been undermined publicly in a fundamental way'. Surrey Police have apologised and promised to launch an independent inquiry.
The judge, strikingly, concluded that the prosecution of King was driven 'by concerns about the reputational damage to Surrey Police in the wake of the [Jimmy] Savile case'. (Savile is alleged to have abused pupils at a girls' school in Surrey, and the police stand accused of bungling the investigation and being too deferential to Savile.) In other words, Surrey Police prosecuted King, on incredibly serious charges, in order to salvage their own reputation.
This is shocking, but it should not be surprising. Overzealous prosecution was normal at time of the Operation Yewtree hysteria. Yewtree, which investigated various historic sexual offences in relation to Savile and others, was launched in 2012. At its height, it identified over 2,000 suspects and 30,000 victims. In 2015, one of the officers in charge of Yewtree perfectly summed up the approach of the police to the claimants, and by extension to the idea of justice itself, when he said that 'Not all these people are lying. They can't all be making it up.'
This approach ruined innocent people's lives. Of the 19 people arrested in connection with Operation Yewtree, nine faced no prosecution at all. DJ Paul Gambaccini spent 12 months on bail before he was told he would not be prosecuted. Another defendant, Walid Moussa, a BBC Arabic translator, was acquitted by a jury. Moussa was 75 at the time of his trial, pertaining to allegations that dated back to the Eighties. David Smith, who was alleged to have abused boys while working as a BBC chauffeur, killed himself before his case could come to trial.
Seven of those arrested ended up being convicted, but even these cases have since been revealed as problematic. Rolf Harris successfully appealed against one of his convictions last year by producing new evidence suggesting one of the main witnesses was a fantasist who had lied about where he was at a key time.
Operation Yewtree, and the period of moral panic it gave rise to, produced some terrible injustices. But few have come out in support of the people targeted by Yewtree. Instead, the questionable cases are viewed as small mishaps in an otherwise positive enterprise. People like King, Gambaccini and others are seen as worthwhile sacrifices in the project of ensuring that the justice system better caters for victims, or alleged victims, of sexual abuse. People would rather believe that Operation Yewtree represented a turning point, when the authorities started to take allegations of abuse seriously, than to see it for what it was: a destructive, media-driven circus.
We should remember Yewtree as a catastrophic moment for the British justice system. It confirmed that moral panic can generate serious and lasting injustice. Yes, some bad people are in prison as a result of these investigations. But none of those convictions was worth the various injustices that flowed from the Savile investigation. In the 19th century, William Blackstone said that it is better to set 10 guilty people free than to imprison a single innocent person. Operation Yewtree encouraged the opposite. We should talk more about King's most recent case, and other cases like it. They are stains on the conscience of British justice.
Luke Gittos is law editor at spiked and author of Why Rape Culture is a Dangerous Myth: From Steubenville to Ched Evans. (Buy this book from Amazon(UK).)
To enquire about republishing spiked's content, a right to reply or to request a correction, please contact the managing editor, Viv Regan.