Trump voters don't need 'deprogramming'
Hillary Clinton has cast vast swathes of the US electorate as a brainwashed 'cult'.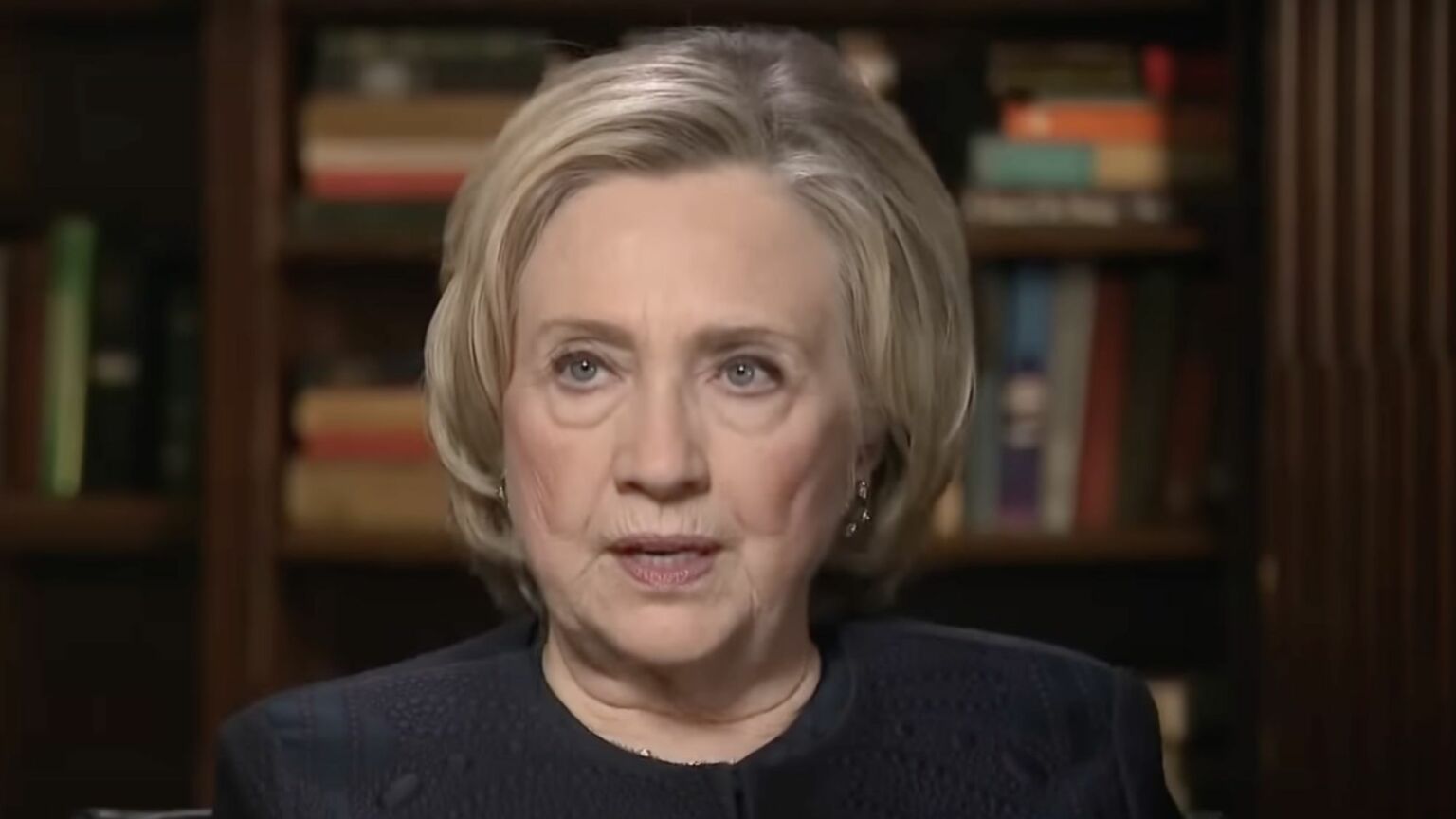 Liberalism in America is not in great shape right now. Since Donald Trump's election victory in 2016, liberalism's most prominent political representatives have become decidedly illiberal – and sometimes more than a little deranged.
A case in point is failed presidential candidate Hillary Clinton. Last week, in a CNN interview with Christiane Amanpour, she tried to explain Trump's enduring popularity with a large segment of American voters. Those voters, she explained, are 'extremists' and they're in 'a cult'. 'At some point', she continued, 'there needs to be a formal deprogramming of the cult members… Something needs to happen.'
Perhaps the political masterminds who advise her are responsible for the guff she's now spouting. I can just imagine the Democratic Party Svengalis in the pre-interview meeting, spitballing ideas about how to make Hillary sound sane and normal. 'I know!', one pipes up: 'Let's get her to imply that she'll be rounding up Trump voters and putting them into re-education camps! That will win everybody over!'
But there is an alternative, even more disconcerting explanation for Clinton's statement: she might actually believe it. This politician, who currently holds no political office and therefore has no real political mandate, might actually want to lock up millions of her fellow countrymen in re-education camps because they still want to vote for her erstwhile opponent. And she had the nerve to call Trump an 'authoritarian'. Does nobody own a mirror in Washington, DC?
I should say that I voted for Hillary in the 2016 presidential election. Up until that point, it still seemed plausible that self-proclaimed liberals like Clinton actually believed in liberal values. That they would be opposed to things like persecuting political opponents, forcing medical treatments on citizens, closing down businesses, churches and schools, and clamping down on free speech.
But since her loss to Trump, Clinton and the liberal establishment she represents have become more and more deranged. So much so that they all seem perfectly willing to destroy every democratic norm, usually in the name of 'saving democracy' from those they disagree with. And the more hysterical and despotic they become, the saner Trump looks by comparison. This despite him being the same bombastic, unpredictable candidate who himself smashed norms of decorum on his way to the White House in 2016.
Not only does the one-party political establishment ignore the increasingly urgent problems that the American people are facing – from a crisis at the border to attacks on parental rights to a devastating drug epidemic that has killed over 100,000 Americans. The likes of Clinton also add insult to injury by giving the most shallow, glib and asinine explanation for the public's enduring distrust of the establishment. In this particular case, Clinton claimed that Trump's 'very negative, nasty form of politics resonates with [voters]. Maybe they don't like migrants. Maybe they don't like gay people or black people or the woman who got the promotion at work they didn't get.' And just like that, Clinton ignores the countless real reasons why the views and values of the political class no longer resonate with vast swathes of America, and with the working class in particular.
While Clinton's 're-education camp' idea garnered the most pushback online, her comments to Amanpour about what she hopes will happen next in American political life were just as concerning. Sounding one part despotic and the other delusional, she said: 'So it is like a cult and somebody has to break it… And that's why I believe Joe Biden will defeat [Trump] and hopefully then that will be the end and the fever will break.'
The thought of the barely alive Biden decisively defeating anything other than an 'early bird special' is, at this point, laughable. Right now, Clinton increasingly sounds like an older, more dour Marie Antoinette. 'The fever will break' is our century's 'let them eat cake'.
Jenny Holland is a former newspaper reporter and speechwriter. Visit her Substack here.
To enquire about republishing spiked's content, a right to reply or to request a correction, please contact the managing editor, Viv Regan.