No, Hamas is not struggling against 'apartheid'
Those comparing the pogrom in Israel to the liberation struggles in South Africa ought to be ashamed.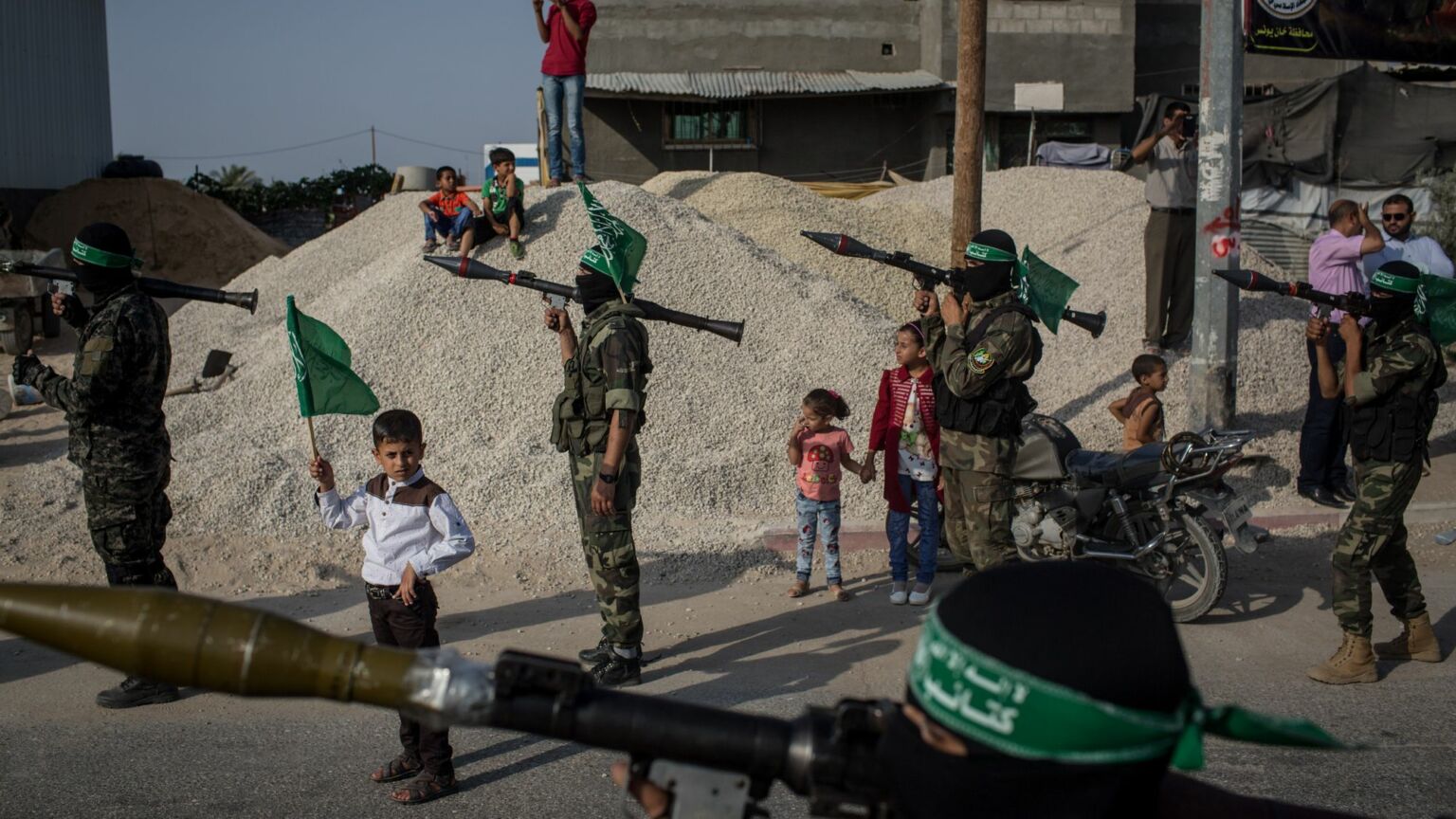 In a remarkable interview this week, the former Greek finance minister and founder of DiEM25 sought to present the slaughter of hundreds of Israeli civilians as the inevitable outcome of Israel's oppression of the Palestinians. He claimed that Israel has long imposed a South African-style 'apartheid' regime on the Palestinians. He said that Hamas has been forced to take up arms to overthrow the oppressors, just as UMkhonto we Sizwe (the Spear of the Nation), the former armed wing of the African National Congress (ANC), had to in South Africa. While he admitted that many innocent people were killed on Saturday, he argued that, just as the left didn't condemn the ANC when it fought back against South African Apartheid, it shouldn't condemn Hamas for fighting back against Israeli 'apartheid'.
This is a grotesque distortion of events past and present. It distorts the truth about the South African struggle against Apartheid. And it distorts the truth about Hamas, by portraying it as a national-liberation movement.
The ANC's Umkhonto we Sizwe was formed in 1961 under Nelson Mandela. It was a political initiative to try to bring the Apartheid regime to the negotiating table, rather than a serious attempt to overthrow it by force. The Apartheid regime's ruthless intransigence had effectively forced the moderate, black middle-class leaders of the ANC to reluctantly arm themselves.
The Sharpeville Massacre on 21 March 1960 was the turning point. South African security forces ruthlessly gunned down black people peacefully protesting against the imposition of the notorious 'pass laws' (a racially discriminatory internal-passport system). They left 69 people dead and 180 injured. After Sharpeville, the black masses demanded more than the passive resistance the ANC had been advocating since the 1950s. And so the ANC formed Umkhonto we Sizwe. In many ways, it was more of a propaganda exercise, aimed at placating the black masses, than a serious attempt to overthrow Apartheid.
The ANC's use of violence, especially after Sharpeville, was undoubtedly justified. The bombing of an electrical substation on 16 December 1961 and similar actions shook the regime. But the outcome was not negotiations, as the ANC had hoped for, but further ruthless oppression. In July 1963, the ANC's leadership, including Mandela, were all arrested. They were subsequently found guilty of 221 militant acts designed to 'foment violent revolution' and were given life terms.
What's important to note about this moment is that the black masses always saw their perfunctory armed struggle as a part of a broader political struggle for freedom and equality. It was never about violence for the sake of violence. Yes, some political movements frustrated by the ANC's moderation, like the Pan Africanist Congress and later the Black Consciousness Movement, tried to advocate a race war against their white oppressors. But this approach never caught on among South Africa's black majority.
The black masses' often brutalising struggle against Apartheid, which cost the lives of thousands, was never about violence as an end in itself. It was about the pursuit of the political ideals of democracy and freedom.
The contrast between the struggle against Apartheid and Hamas's war with Israel could hardly be starker. This weekend, Hamas carried out a pogrom against Jewish civilians. As Daniel Ben-Ami highlights, Hamas is not a national-liberation movement engaged in trying to free Palestine. It's an anti-Semitic death cult, hell-bent on eliminating all Jews in the quest for an international Islamic order. There is not one iota of democratic idealism in Hamas's make-up.
In equating Hamas with Umkhonto, Yanis Varoufakis and his fellow cheerleaders not only arrogantly malign the sacrifices of South Africa's black masses. They also perpetuate a damaging falsehood about Israel, which helps to isolate the Jewish state globally – namely, that Israel is an apartheid state. That it is just like South Africa used to be.
This is simply untrue. Arabs in Israel can vote in elections and Arab parties sit in parliament. There are Arab justices on the Supreme Court and Arab doctors in the health service. Similar equality for black people in Apartheid South Africa would have been unthinkable.
Yes, Arabs do suffer discrimination over jobs, education and housing. And the Israeli state's abuse of human rights should be condemned. There are grounds for a serious debate about Israel's problematic policies towards Palestinians. But the comparison with Apartheid South Africa is grotesque.
Moreover, comparing the sacrifices and courage of the black South African masses in their struggle against the Apartheid regime to the cowardice and cruelty of Hamas's slaughter of defenceless Jewish civilians – including children and the elderly – simply beggars belief. What Varoufakis and others are currently defending is barbarism, pure and simple.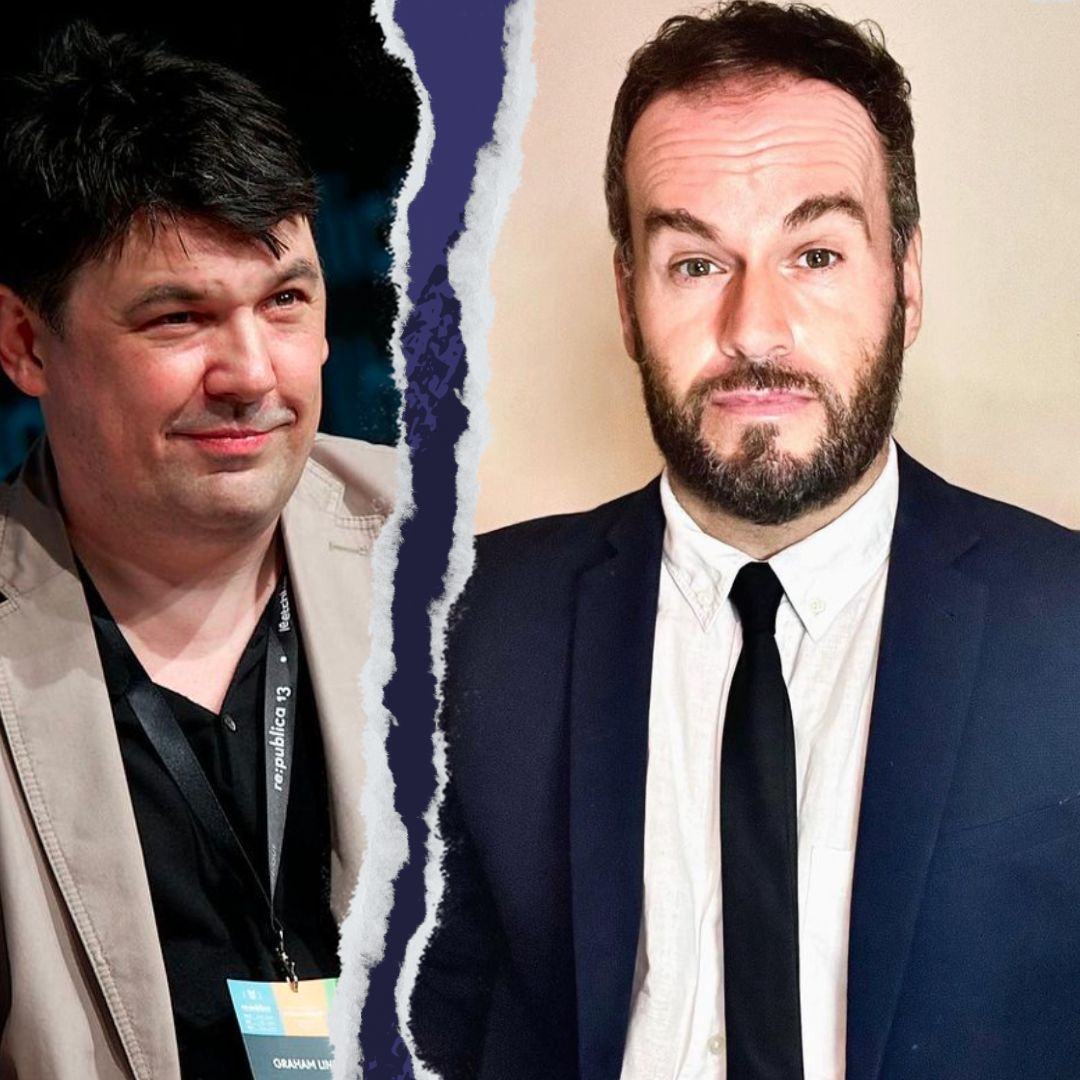 Graham Linehan and Brendan O'Neill – live and in conversation
ZOOM EVENT
Tuesday 17 October – 7pm to 8pm BST
This is a free event, exclusively for spiked supporters.
To enquire about republishing spiked's content, a right to reply or to request a correction, please contact the managing editor, Viv Regan.