Israel is not an apartheid state
The comparison is politically and historically ignorant.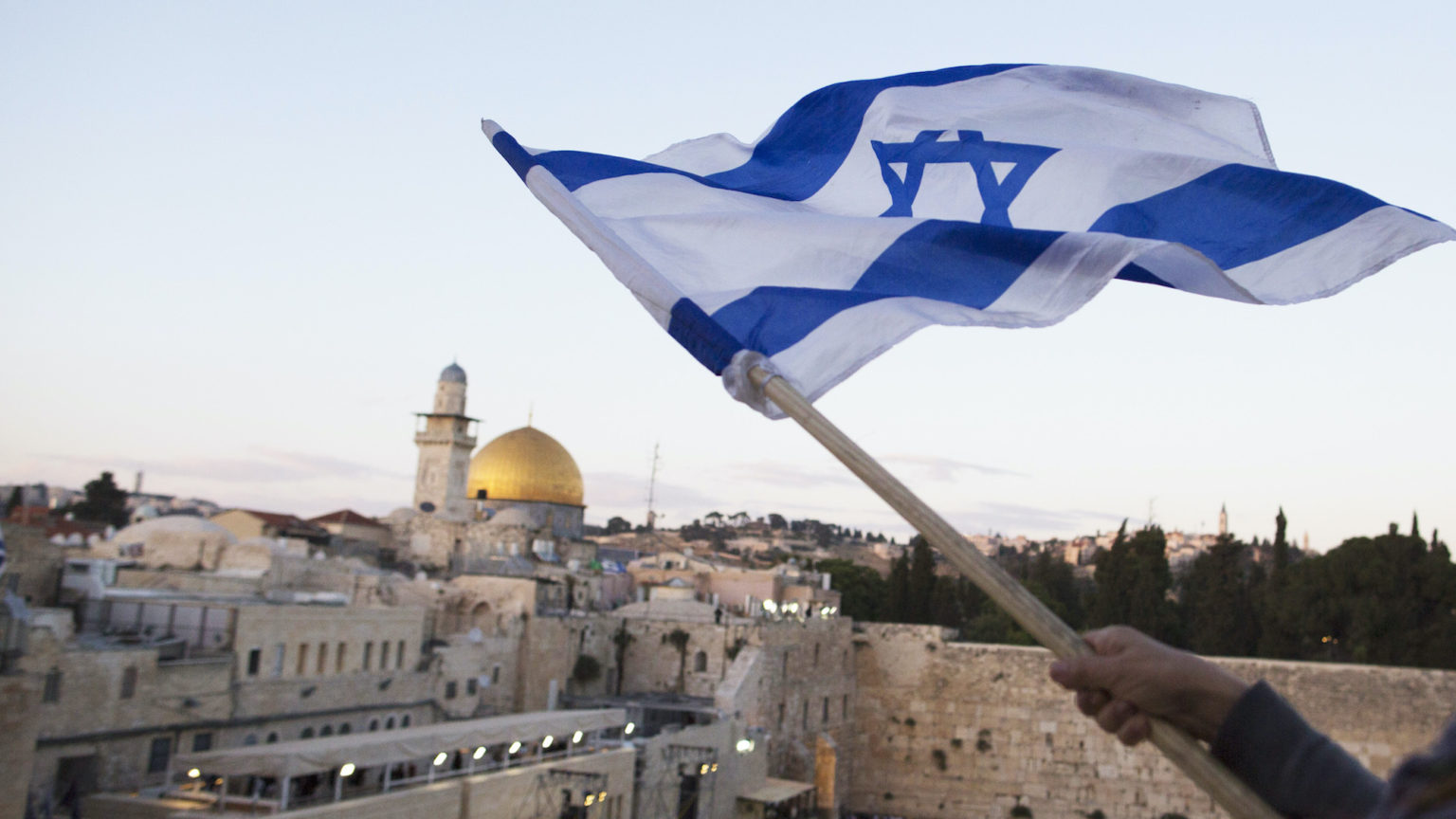 Politicians, pundits and activists now routinely draw an analogy between Israel and Apartheid-era South Africa. As far as they are concerned, that is what Israel is today: an apartheid state, in which Israeli Jews treat Arabs much as white South Africans once treated black Africans.
It is remarkable how ubiquitous this analogy has become. Labour's former shadow chancellor, John McDonnell, used it at a pro-Palestine rally recently. And in America, woke Democrats, such as Rashida Tlaib and Alexandria Ocasio-Cortez, happily brand Israel an 'apartheid state'.
Used in this way, the word 'apartheid' doesn't seem to refer to the specific, brutal system of racial discrimination used in South Africa. It has floated free of any concrete reference point. It seems to be used instead as a moral signifier, a way to indicate that this or that nation is evil.
Take Human Rights Watch, for example. Its recent 213-page report on Israel calls it an 'apartheid state' – not because it bares any real resemblance to South African Apartheid, but because the analogy is attention-grabbing. HRW's senior legal adviser, Clive Baldwin, has admitted as much. He said that HRW's earlier claims that the Israeli state was merely persecuting Palestinians 'received limited attention'. But when HRW accused Israel of 'committing the crime of apartheid', it 'received an extraordinary amount of attention'.
HRW is not blazing a trail here. The designation of Israel as an apartheid state started to gain momentum back in the early 2000s. As Daniel Ben-Ami has pointed out on spiked, throughout the 2000s and 2010s many mainstream Israeli politicians, such as Yitzhak Rabin, Ehud Barak and Ehud Olmert repeatedly warned against Israel moving towards what they characterised as 'apartheid' practices. In hindsight, their use of the term apartheid was not helpful. But their arguments show that many in Israel were keen to avoid Israel adopting any policies that could resemble South African Apartheid. There was certainly no desire to adopt an apartheid system in Israel.
But it seems that many want to think that is precisely what Israel has done – that is, adopted an apartheid system. They pay no regard to the actual internal politics of Israel. Instead they simply assert that Israel is an apartheid state. Not only does this claim ignore the reality of Israel — it also rewrites the history of South African Apartheid.
Understanding South African Apartheid
There are two enduring myths about Apartheid. The first is that it was primarily driven by the racist, irrational behaviour of South Africa's white Afrikaner minority. And the second is that Apartheid was brought down by international boycotts – a myth that the Boycott, Divestment and Sanctions (BDS) movement against Israel continues to perpetuate today.
Apartheid – the forcible denial of democratic rights to South Africa's black majority – was never simply an irrational racist system. It was also a form of capitalist organisation used to extend the boundaries of exploitation and wealth creation.
The architects of Apartheid in South Africa's Nationalist Party took power in 1948. But the NP did not invent Apartheid from scratch. Rather, it built it on the racist institutions it inherited from the British administration of South Africa. It used these to realise its capitalist ambitions and simultaneously attract much-needed foreign investment – largely because Apartheid South Africa could provide a supply of cheap, albeit brutally managed black labour. This system led to South Africa's real gross domestic product growing by 67 per cent between 1950 and 1960.
The legally enshrined 'separate development' policies of the Apartheid state, which forced blacks to live separate and impoverished lives, were not an irrational anomaly. They were a key part of South African capitalism. The Apartheid state divided up the black majority on ethnic grounds, and turned them into 'citizens' of remote 'tribal homelands'. It then forced them to operate as an impoverished army of migrant workers whose only entitlement was a 'pass' allowing them to temporarily work and live in the cities, often in abject poverty.
However, through the brutal system of Apartheid, the South African state also unwittingly created a militant black working class. Its members overcame the tribal identities the Apartheid system had imposed on them, and identified who their enemies were and where their shared interests lay. And this is what brought Apartheid to an end: black working-class resistance, not international boycotts.
Israel is very different to South Africa
Israel is nothing like Apartheid-era South Africa. It is a democracy. Its Arab citizens have full rights. They vote in general elections, and Arab parties sit in parliament. There are Arab justices on the Supreme Court, and Arab doctors in the health service. Arab parties were even involved in the negotiations over forming a new Israeli coalition government before talks broke down earlier this month. All of this would have been unthinkable in Apartheid South Africa.
Yes, Arabs do suffer discrimination over jobs, education and housing. And the Israeli state's abuse of human rights should be condemned. But what is needed in Israel is a politics that transcends racial and ethnic identities. Israeli youth – Jewish and Arab – need to explore what they have in common, and forge an aspirational politics that can transcend the present. And, like South Africa's black working-class militants, they need to look to each other to change Israeli society, not to international boycotts or some external polity riding to the rescue.
The apartheid analogy helps no one. It also makes the situation in Israel worse, by encouraging a divisive identity politics and fuelling anti-Semitism.
Western activists and politicians might enjoy the righteous glow that comes from imagining they are fighting a new apartheid state. But their posturing is only making matters worse. In order to break the tragic cycle of violence, retribution and war, we need to understand the conflict in Israel on its own terms – not those of a barbaric system brought down decades ago.
Dr Norman Lewis is a writer and managing director of Futures Diagnosis.
To enquire about republishing spiked's content, a right to reply or to request a correction, please contact the managing editor, Viv Regan.