Ava Evans and the weaponisation of victimhood
The Laurence Fox scandal reveals the unseemly role women journalists are invited to play today.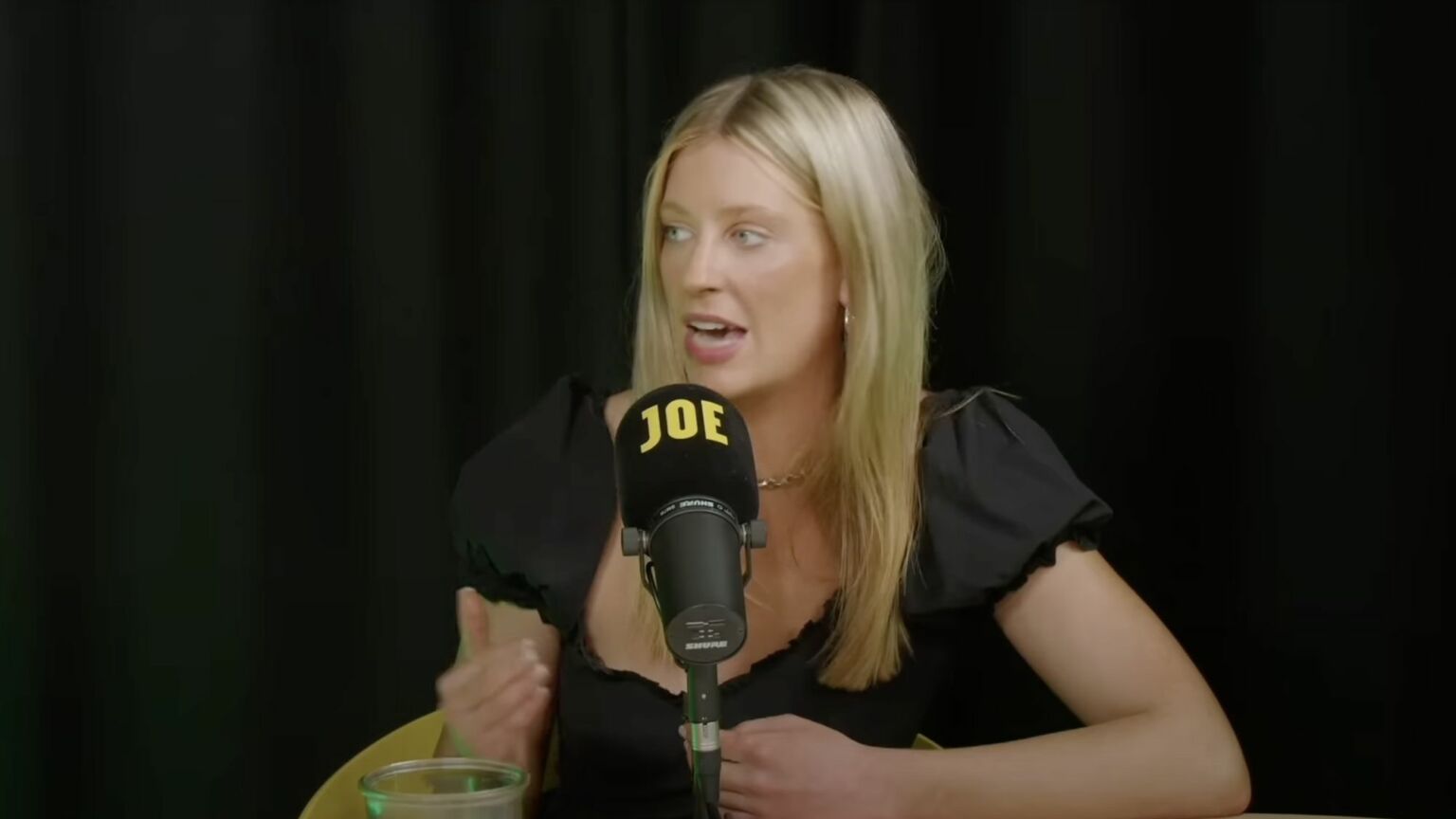 Is there any public figure more irritating than the well-coiffed, well-paid and highly visible journalist lamenting people being mean to them?
The Pulitzer board should institute a new category: Best Victim. If it did, Ava Evans, political correspondent for Joe.co.uk, would surely be in with a chance. She has given a tour de force performance following Laurence Fox's nasty comments about her on Dan Wootton's GB News show last week.
'I'm just a commodity in this story', Evans nobly said, in a podcast on the 'Politics Joe' YouTube channel the day after Fox's comments. At the risk of being cast as a traitor to my sex, I find the way in which Ava and other famous women journalists now routinely decide to showcase their victimhood, to play the role of harassed waif, deeply unedifying.
Yes, yes, yes. Laurence Fox's comments – that no man in his right mind would sleep with Evans – were deeply offensive and crass. He might say this was simply an emotional outburst, given he was responding to comments Evans made on BBC Two's Politics Live, in which she pushed back on the idea that there is a specific problem with male suicide and suggested that the idea of a 'minister for men' is bandied about by politicians 'to make an enemy out of women'. But Fox saying that he wouldn't want to shag her is hardly going to do anything to further the cause of men's mental health, let alone add to the debate about male suicide.
However, I am far more offended by our cultural elites' frequent tactic of weaponising hurt feelings to promote a particular agenda. In this case, to campaign for the closure of a news broadcaster, namely GB News, that offers something different to the mainstream.
Call me crazy, but if I'm absolutely forced to choose, I'd rather a society in which a dude may occasionally make dumb, odious comments on television about my sexual viability than an Orwellian society where what we say is policed by all-powerful, anonymous bureaucrats. Lord knows, I am offended every day by the drivel I see from far too many media outlets. But I don't want a state-backed regulator to silence them.
'Politics Joe' YouTube host Ed Campbell described the comments made by Fox on Dan Wootton's GB News show as 'horrific'. That's a bit hyperbolic, Ed. Fox's comments were deeply unpleasant, sure. But let's reserve adjectives like 'horrific' for things that actually are.
Indeed, we live in a society riddled with double standards and hypocrisy, in which women who do experience truly horrific things, like being sterilised in their teens or being imprisoned with male sex offenders, are at best ignored by the very same people now crusading on Evans' behalf.
Campbell also hilariously claimed that no journalist wants to become the story. Today's journalists are incentivised to become the story, as it brings them more Twitter engagement and raises their profile. In fact, Evans herself happily tweeted the clip of Fox saying vile things about her on GB News. It's probably the way most people were alerted to that grim little exchange in the first place. Moreover, if Campbell really thought that it was so dreadful for Evans to be 'made into the story', then why have her on the podcast to rake over the voicemails she received on her personal phone from an apologetic Dan Wootton?
We can hold three thoughts in our heads at the same time here. Namely, that while what Laurence Fox said was gross, so is Ava Evans' performance of her victimhood, and so is the censorious crusade to take down a broadcaster for no other reason than it offends the sensibilities of the great and good.
Jenny Holland is a former newspaper reporter and speechwriter. Visit her Substack here.
To enquire about republishing spiked's content, a right to reply or to request a correction, please contact the managing editor, Viv Regan.