What happened to risk-taking journalism?
In this cautious, woke age, few would publish a Hunter S Thompson or a Tom Wolfe.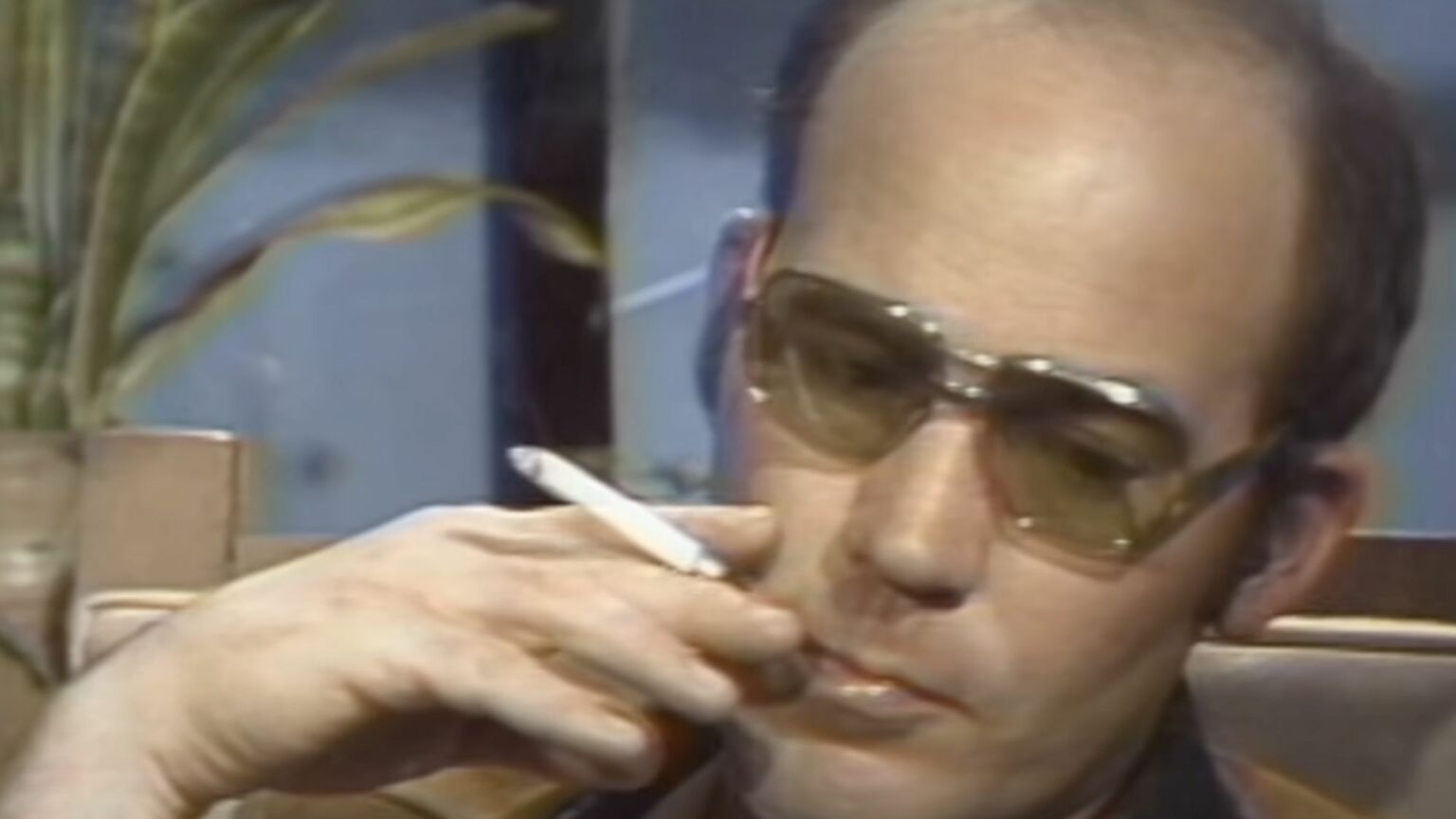 In June 1970, Scanlan's Monthly magazine published 'The Kentucky Derby is decadent and depraved', by Hunter S Thompson. It is widely considered the founding article of gonzo journalism, a highly personal style of reporting that puts the journalist at the centre of the story.
Thompson wasn't the only one pushing boundaries at the time. This was a period of broader journalistic innovation, indeed of so-called New Journalism, in which journalists were free to develop a literary, hyper-subjective style and explore controversial subject matter. Days after 'The Kentucky Derby…' appeared, New York magazine published 'Radical chic: that party at Lenny's', in which Tom Wolfe satirised the growing penchant of left-wing millionaires to organise charity events in support of radical causes, all to whitewash their guilty consciences. Ten years later, journalists were still taking risks and thrilling readers. PJ O'Rourke's 'How to drive fast on drugs while getting your wing-wang squeezed and not spill your drink' appeared in National Lampoon in 1979.
It was crazy journalism, exciting journalism, fun journalism. It achieved what David Foster Wallace thought novels ought to aim for: 'To comfort the disturbed and disturb the comfortable.'
Today we find ourselves on the other side of that adventure in unfiltered journalism. It's a time of self-censorship, of a pervading fear of cancellation. A time when the New York Times publishes articles apologising for its coverage of AIDS and gay culture in the 1980s. A time when even National Geographic is forced to apologise for its allegedly racist past in a special 'Race Issue'.
Contemporary journalism, dominated by a faux-progressive mindset, is ashamed of the freedom it once had. Instead of pushing the boundaries, editors of mainstream, left-leaning newspapers now adopt a paternalistic attitude towards their readers. They publish stories telling readers what to do in the midst of this changing world, from handbooks on how many thousands of genders there are to 'explainers' on why we need to have fewer showers to save the planet.
What's frightening about all this is not what is being published, as safety-first and virtue-signalling as it is. What's frightening is what is not being published, what is being shied away from as too risky, too boundary-pushing.
Few would now dare emulate Hunter S Thompson and write 'every now and then when your life gets complicated and the weasels start closing in, the only cure is to load up on heinous chemicals and then drive like a bastard from Hollywood to Las Vegas… with the music at top volume and at least a pint of ether'. Perhaps even fewer would assert, as PJ O'Rourke once did, that 'there are a number of mechanical devices which increase sexual arousal, particularly in women. Chief among these is the Mercedes-Benz 380SL convertible.'
Today's journalism is motherly. It wants to verse you in correct-think. This isn't limited to ideology, either. The contemporary press is full of lessons on how to live your life, even guiding readers through such trivial matters as how to hang out the washing, prepare a birthday party or spend a lazy day with the family.
There is nothing daring. No pieces that challenge or disturb. Mainstream journalism toes a line and takes no risks. As a result, the uniformity of thought on display has rendered once-interesting newspapers and magazines tedious and boring. As Evelyn Waugh predicted years ago, 'It would be a dull world if we all thought alike'.
Publications today seem more concerned with the gender or racial identity of writers and contributors than with their actual writing. National Geographic has carried out an audit of its cover photos to see how many were taken by black photographers. The New York Times has published several articles of self-criticism for not featuring enough women in its columns. And the Atlantic's Ed Yong has explained how he spent 'two years trying to fix the gender imbalance' in his stories.
You can't quote too many men. You can't proselytise about cars. You can't talk about history, certainly not without judging it as evil. You can't recommend a book if its author is an idiot in his personal life. You can't say that amputating a minor's testicles is gender terrorism. You'd even struggle to suggest that Bill Gates' synthetic meat isn't fit to feed hyenas.
You cannot, in short, say anything out of the ideological fold. Unless you are Michel Houellebecq, to whom the media devotes attention only to let us know how shocked they are by him.
If it's no longer really possible to do even slightly controversial journalism in most traditional newspapers, it's even more difficult to try and do something innovative, like Thompson's gonzo journalism, or even Wolfe's New Journalism. The reason you can no longer do those things is not because there is no demand for fun among readers, or no authors with talent. It's because editors believe their readers are no longer mature enough to read those kinds of stories, and stubbornly veto letting them think for themselves.
They are acting like puritans. They seem haunted, as HL Mencken once said, by a fear that someone, somewhere, may be happy. And journalism is paying the price.
Itxu Díaz is a Spanish journalist, political satirist and author.
To enquire about republishing spiked's content, a right to reply or to request a correction, please contact the managing editor, Viv Regan.