When Canadian politicians applauded a Nazi
Historically ignorant parliamentarians are now trying to memory-hole the whole affair.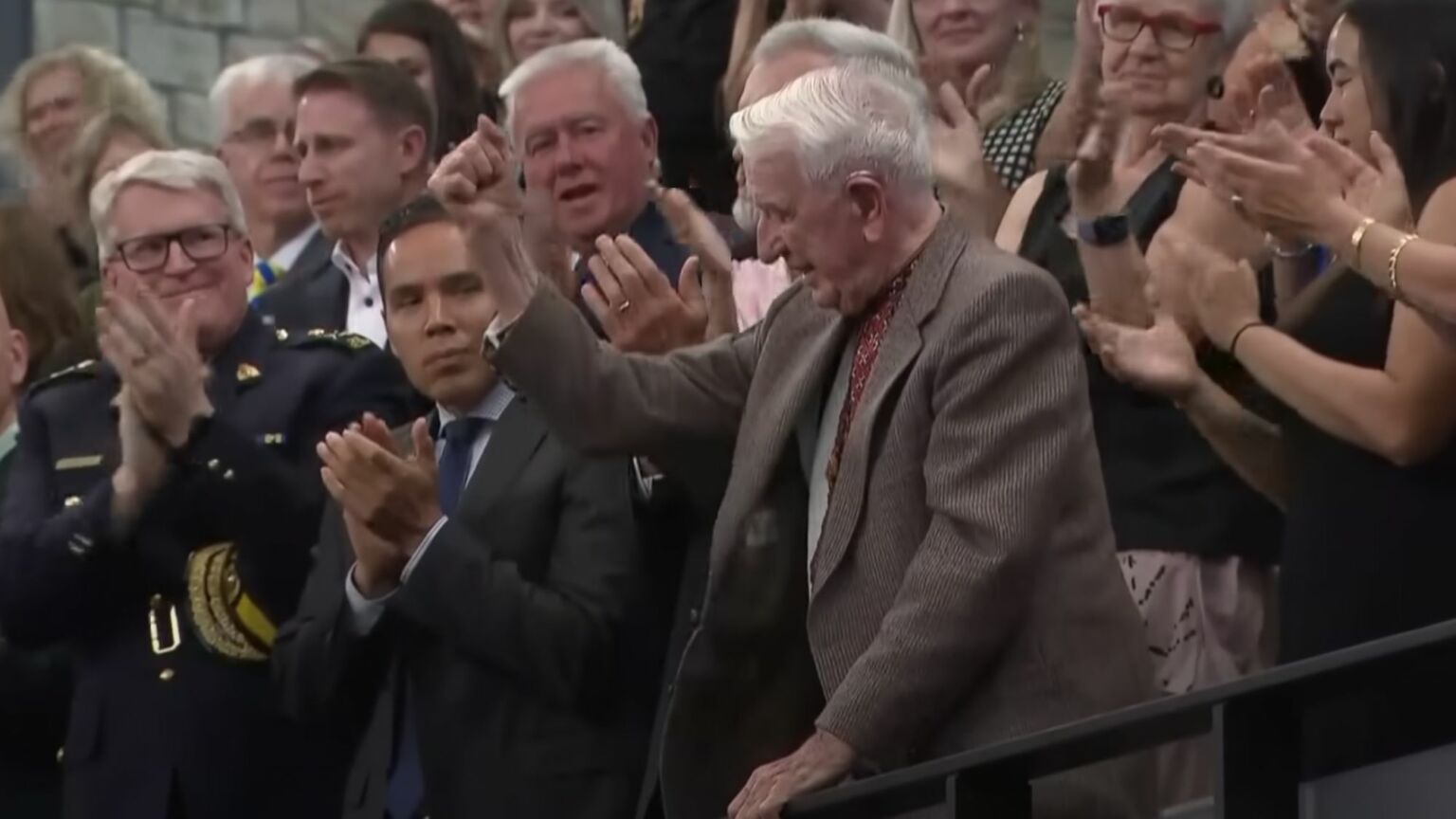 When Prince Harry dressed up as a Nazi at a fancy-dress party in 2005, it didn't go down very well. Doug Henderson, the former UK armed-forces minister, went as far to suggest that the young prince should be prevented from joining the army.
How times have changed. In 2005, dressing up as a Nazi at a party was an unforgivable sin. But in 2023, giving standing ovations to an actual Nazi – a former member of the Waffen-SS, no less – is just 'complicated'.
This actually happened. Last month, Yaroslav Hunka, a 98-year-old Ukrainian-Canadian veteran of the Second World War, was invited to visit the Canadian parliament for a speech given by Ukrainian president Volodymyr Zelensky. Anthony Rota, speaker of the House of Commons, called Hunka a 'hero' who 'fought for Ukrainian independence against the Russians and continues to support the troops today'. Hunka even received a standing ovation, including from Canadian prime minister Justin Trudeau.
A few days later, it emerged that Hunka had actually fought as a member of the Waffen-SS, a Nazi paramilitary group. Hunka's particular division was even involved in committing war crimes against Polish civilians. The politicians who made the blunder have since issued shame-faced apologies.
The whole event raises questions about the competence and historical knowledge of the Canadian political class. Incredibly, not one single member of parliament or the civil service was even a little bit suspicious about Hunka. This, after all, was a man who fought against Russia in Ukraine during Nazi Germany's invasion. Was every parliamentarian and staffer really too busy to do a simple Google search about German-Ukrainian collaboration during the Second World War?
The likelihood is that no one actually cared. The idea that Russia is intrinsically evil and therefore everyone who has ever fought against it must be good is exactly the kind of simplistic reasoning Western ruling elites indulge in. That this braindead thinking might accidentally, briefly rehabilitate a former member of the Waffen-SS is grim and absurd, but not really that surprising. As the saying goes, if you put clowns in charge, don't complain when you get a circus.
There is, however, an even more worrying trend reflected here. The politicians who made this blunder are now desperately trying to rewrite history. Canadian legislators are now attempting to get the entire episode struck from the official record. In other words, they are using the methods of totalitarian regimes to erase the fact that they accidentally applauded a supporter of a totalitarian regime. Which is ironic to say the least.
Sadly, their behaviour is far from surprising. Western governments are becoming accustomed to ruling on what is true and what is not, what is a permitted opinion and what is 'disinformation'. Some governments ban certain views. Meanwhile, others lean on organisations, from banks to social-media companies, to ensure that the government's view of the world is the only acceptable one. Take, for example, the Canadian government's decision in 2022 to force crowdfunding platform GoFundMe to freeze millions of dollars donated to the Canadian truckers, who were protesting against vaccine mandates. What's more, Canadian politicians and their media supporters were only too happy to suggest that the protesting truckers were themselves far right, and possibly Nazis.
The actual Nazi regime in Germany had a term for this totalitarian activity, Gleichschaltung – that is, the consolidation and equalisation of all public opinion in the name of a one-party state. It's a process that breeds ignorance. No one needs to bother knowing anything for themselves anymore. After all, if there is a pre-approved, state-enforced opinion on everything that matters, why do any research on an issue?
For all its flaws, Justin Trudeau's Canada is, of course, nowhere near the totalitarian horrors that afflicted mid-20th-century Europe. Still, its own creeping brand of illiberal liberalism has at least reminded us of the absurdities that can occur when you refuse to think for yourself. You might even find yourself smearing an innocent trucker as a Nazi, while applauding an actual Nazi.
Ralph Schoellhammer is an assistant professor in economics and political science at Webster University Vienna.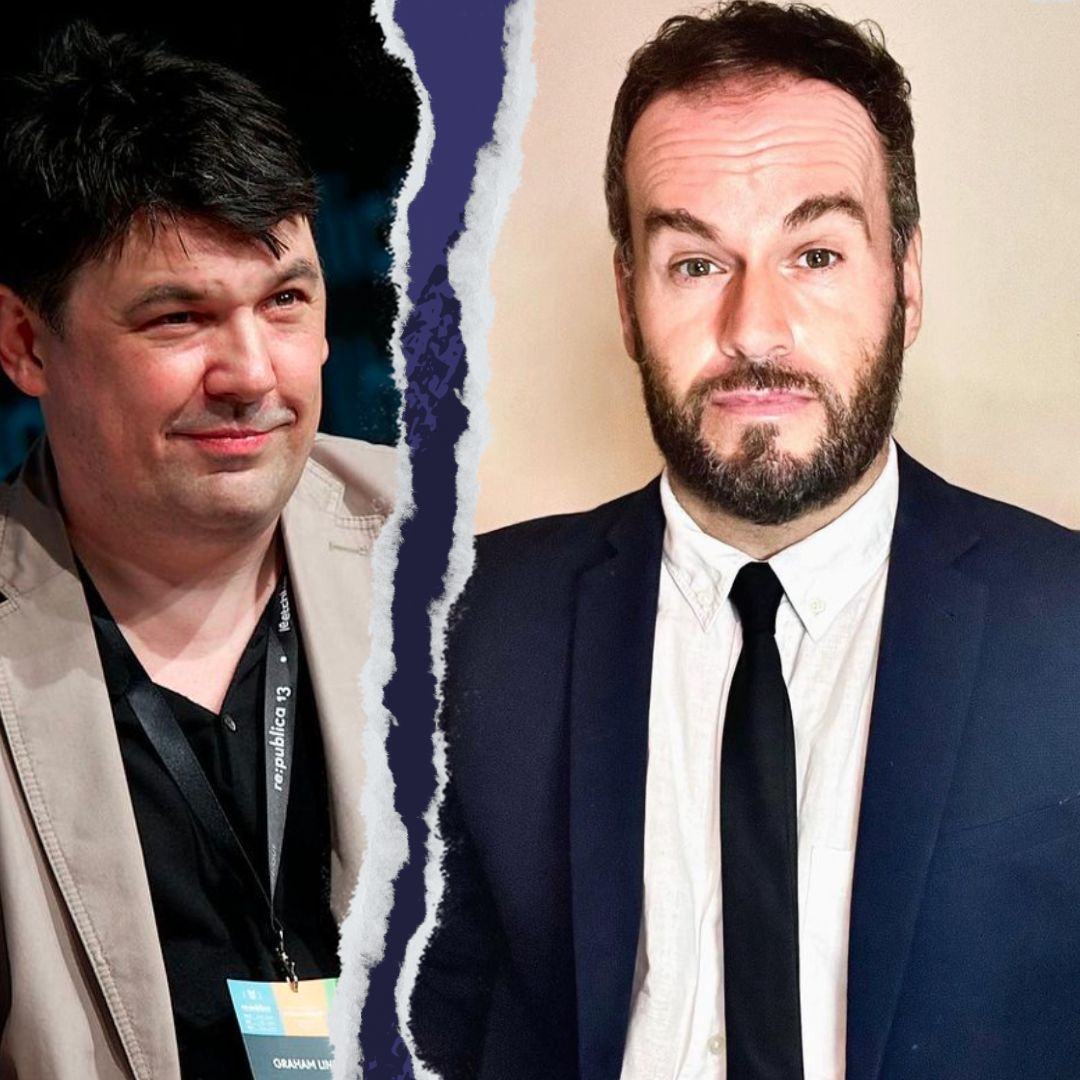 Graham Linehan and Brendan O'Neill – live and in conversation
ZOOM EVENT
Tuesday 17 October – 7pm to 8pm BST
This is a free event, exclusively for spiked supporters.
To enquire about republishing spiked's content, a right to reply or to request a correction, please contact the managing editor, Viv Regan.