No, Suella Braverman is not the new Enoch Powell
These ridiculous, ahistorical smears are poisoning the immigration debate.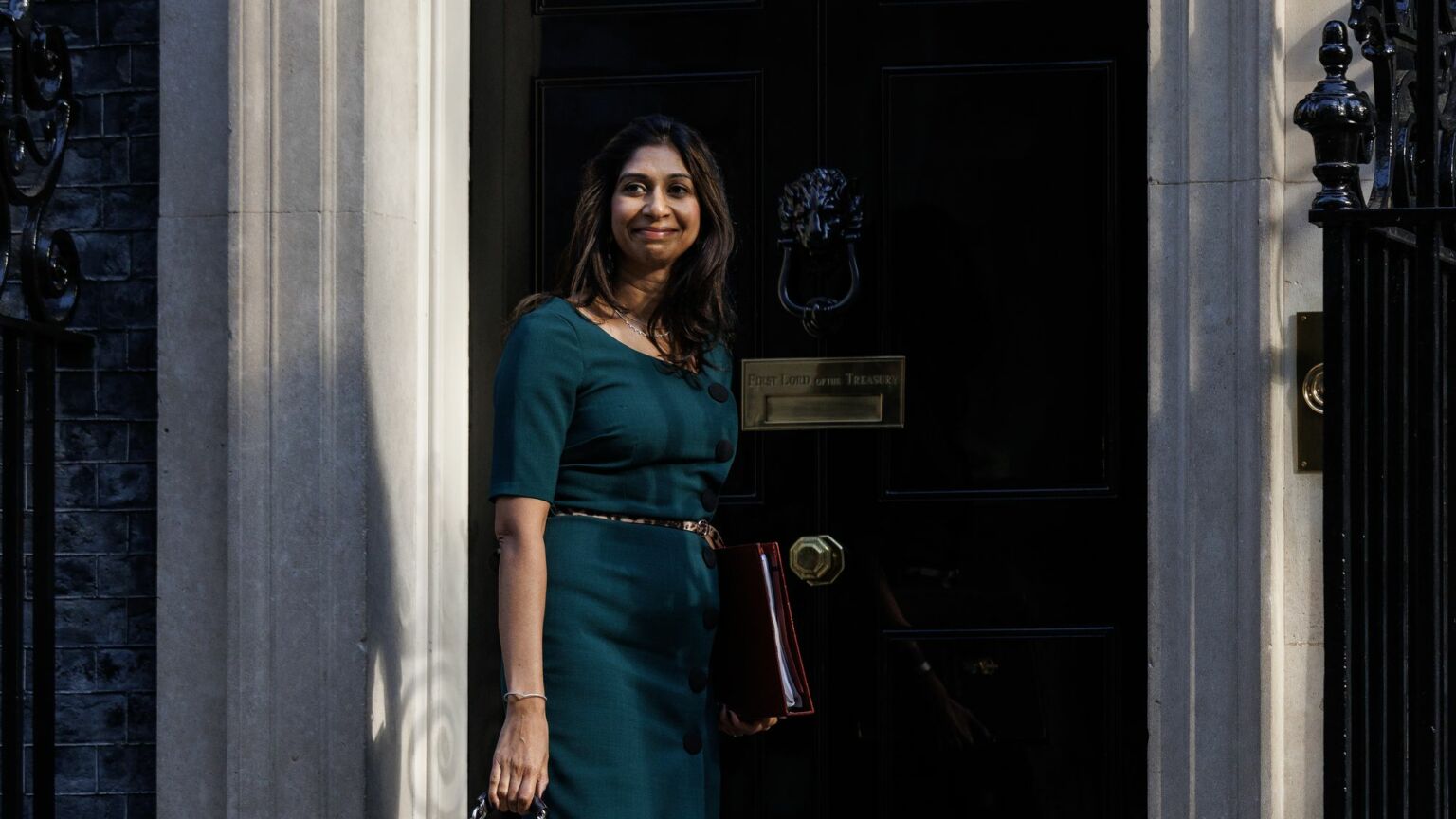 It is safe to say that recent developments in British politics – from the Brexit vote to the spectacular Tory victory in the 2019 General Election to the more recent ascendancy of Tory home secretary Suella Braverman – have broken the minds of a growing number of previously well-respected intellectuals. Unable to grasp how politics has changed, and how public demands for democracy and control have been put firmly on the agenda, they resort to endless hyperbole.
Take Tim Bale, professor of politics at Queen Mary University of London and author of the magnificent book, The Conservative Party: From Thatcher to Cameron, which I thoroughly enjoyed reading in my days as an undergraduate. Following a politically charged week, following Suella Braverman's speech in Washington, DC about multiculturalism and immigration, Bale penned a piece for Politics Home, entitled 'State of the Conservative Party'. When he posted it on X (aka Twitter), he did so with the caption, 'This is Enoch Powell's party now'.
Bale's tweet reflects an emerging tendency to present the post-Brexit Tories as hard-right, racist and reactionary. In this case, by striking parallels between the modern Tories and the man who is infamous today for delivering his 'Rivers of Blood' speech – namely, Enoch Powell. Bale wasn't alone in drawing this connection. 'Anti-racist' group Hope Not Hate similarly compared Braverman's speech – in which she called for reform to the UN Refugee Convention and declared multiculturalism to have 'failed' – to 'Rivers of Blood'. In an interview last week, Tory grandee Michael Heseltine said some of Braverman's previous rhetoric was 'Powell-like'.
In 'Rivers of Blood', delivered in April 1968, Powell, then a Tory MP, painted a lurid picture of the future of Britain if immigration were to continue. Most famously, he relayed something supposedly said to him by a member of the public, that 'In this country in 15 or 20 years' time the black man will have the whip hand over the white man'. Powell supported a permanent brake on the entry of non-white migrants into the UK, as well as the repatriation of non-white residents to their countries of origin, suggesting that 'generous' financial incentives be provided to facilitate this.
I'm hardly a Braverman cheerleader. While I thought she made a few reasonable points in her speech last week, she also could have presented a more positive and optimistic picture of British community relations. But it is spectacularly historically inaccurate to suggest that the modern-day Tories are in any way the party of Enoch Powell. (Bale has since sought to defend himself, somewhat unconvincingly, by arguing that he was not alluding to Powell's positions on immigration, integration and demography.)
The Conservatives and the country are led by a man whose Punjabi-heritage parents migrated to Britain from East Africa in the 1960s. They were precisely the kind of migrants that Powell wanted to stop coming to Britain, or to repatriate if they had already made it here. The idea that Powell would feel represented by a party led by Rishi Sunak is utterly ridiculous.
When it comes to matters of immigration and identity, the Tories have clearly rejected Powellism. The most recent annual net-migration figure was 606,000 – an unprecedented number. Much of this post-Brexit inward migration is arriving from Commonwealth countries, such as India, Pakistan and Nigeria – which, again, is precisely the kind of immigration that Powell so vigorously opposed.
Under the Conservatives, the UK now has an incredibly liberal immigration system, which has shifted away from taking predominantly white migrants from eastern and central Europe and towards taking non-white migrants from Asia and Africa. I suspect Powell would not have been too pleased about this. Nor would he be pleased that politicians of South Asian heritage have held the position of home secretary since 2018, in the form of Sajid Javid, Priti Patel and Suella Braverman (bar a week of Grant Shapps in October 2022, under the chaotic premiership of Liz Truss).
There are plenty of legitimate criticisms to be made of this Conservative government. But for all its flaws, this is a political party that is at relative ease with racial, ethnic and religious diversity. To the dismay of neo-Powellites (who are a fringe group in Conservative politics and I suspect even more so in wider British society), the Tories are led by an unapologetically Hindu man who last week expressed his love for Leicester, a majority-non-white city where roughly one in six residents was born in India.
So enough with this desperate attempt to smear today's Tories as the children of Enoch Powell. There are important conversations to be had about immigration and integration, but the quality of that debate is irreparably lowered by such ludicrous, ahistorical comparisons, made by people who really should know better.
Rakib Ehsan is the author of the forthcoming book, Beyond Grievance, which is available to order on Amazon.
To enquire about republishing spiked's content, a right to reply or to request a correction, please contact the managing editor, Viv Regan.