Why we're tuning out of the Today programme
The dull, holier-than-thou centrism of BBC Radio 4's flagship show has become insufferable.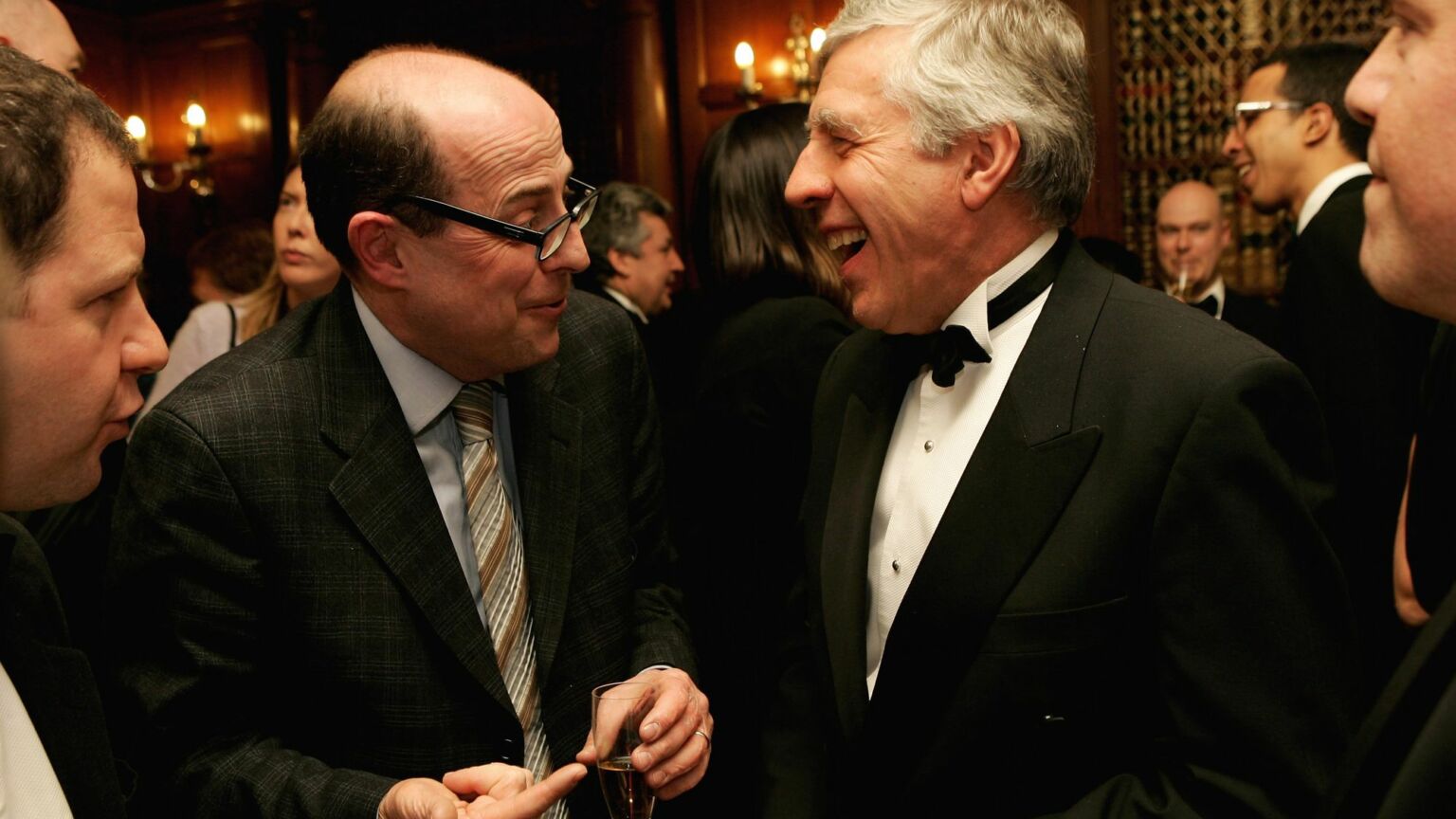 If a bad workman always blames his tools, then a bad radio host is likely to blame his audience. This week, Nick Robinson of BBC Radio 4's flagship Today programme claimed that 'news avoiders' are the reason the current-affairs show's audience has fallen from 6.55million to 5.76million in the past year – a drop of nearly a million. Robinson told the Radio Times that 'people just want to avoid the news… Market research literally calls them "news avoiders". We will all know people who think "I just can't face the world anymore".'
When figures are slipping, people in radio and TV try out a series of rationalisations. 'It's the schedule, you see' or 'we aren't getting the right sort of promotion' or – my particular favourite and the one Robinson is edging towards here – 'our show is just too good for the public to understand'.
There can be elements of truth in all of these. But for all the excuses, the hard fact is that real quality has a way of winning out against such tough odds. And nobody wants to admit their show might not be good enough to do that.
Nearly a million lost listeners is a big drop – calamitous in fact. It is made even worse by the fact that Today has hardly any new competition. Yes, audience figures for other news outlets – including fledglings such as GB News and Times Radio – have grown in the same period, but by nothing equivalent to that which Today has lost.
I could be called a 'news avoider'. The idea of waking up to an in-depth news programme, full of murder, mayhem and misery, is baffling to me. My dad used to do it. Every day of my teens began with the sound of 'it's coming up to 7am, this is the Today programme with John Timpson and Peter Hobday' (or whoever) drifting from the bathroom into my room. At which point I lunged to switch my own radio on, and tuned to Wogan.
So, Nick Robinson has a bit of a point there, but only a bit. Here's what I think the real reason for the downturn might be. To put it frankly, the BBC is hamstrung. It cannot be salty like Good Morning Britain on ITV or Julia Hartley-Brewer on Talk TV, so it's passive aggressive instead. That makes it particularly irritating. One of the BBC's most annoying habits is to adopt a kind of smug centrism. Presenters will say things like 'I've been attacked from both left and right, so I must be doing something right!'. No, that means you're a centrist, which is not actually a neutral position at all.
The kind of so-called centrism disseminated by the BBC class is, in reality, identitarian extremism. The discourse has shifted to a point where the supposedly middle-of-the-road positions frequently sound insane. For example, warning caution over giving gender-confused kids puberty blockers is now considered controversial. Similarly, it's terribly gauche to point out that not everybody is a terrible racist. These very reasonable, sensible positions are now viewed as anathema by the loony centre.
Today also originated that infuriating style of interview where the interviewer shoves somebody on air for two minutes, sneers at them in obvious bad faith throughout and then assumes a tone of injured innocence when they push back against it. 'I'm only asking the questions the listeners would', hosts will cry.
Robinson, in particular, is a master of this. The tactic used to be reserved for politicians – who, to be fair, often deserve it. But now presenters approach everyone this way. All guests are treated as if they have something to hide and a sinister ulterior motive. (The Day Today's 'jam festival' sketch from the mid-Nineties is the perfect satire of this, and it's only got much worse since then.)
In an age when, if we care enough, we can instantly fact-check things for ourselves, this tactic gets very tedious very quickly. It seems designed to engineer clickbait and viral clips of someone being 'owned and destroyed', rather than getting to the truth. We all love these juicy clips, but that's because they are clips. Hours of them, as in the case of Today, is draining.
Today is haemorrhaging listeners and only has itself to blame. It isn't the fault of the news that people are tuning out – they're sick of the smug identity politics and passive-aggressive punditry. Radio 4's decline is born of the listening people's rebellion against the tired BBC playbook.
Gareth Roberts is a screenwriter and novelist, best known for his work on Doctor Who.
To enquire about republishing spiked's content, a right to reply or to request a correction, please contact the managing editor, Viv Regan.