Just pump oil
Why the Rosebank decision is good news for humanity.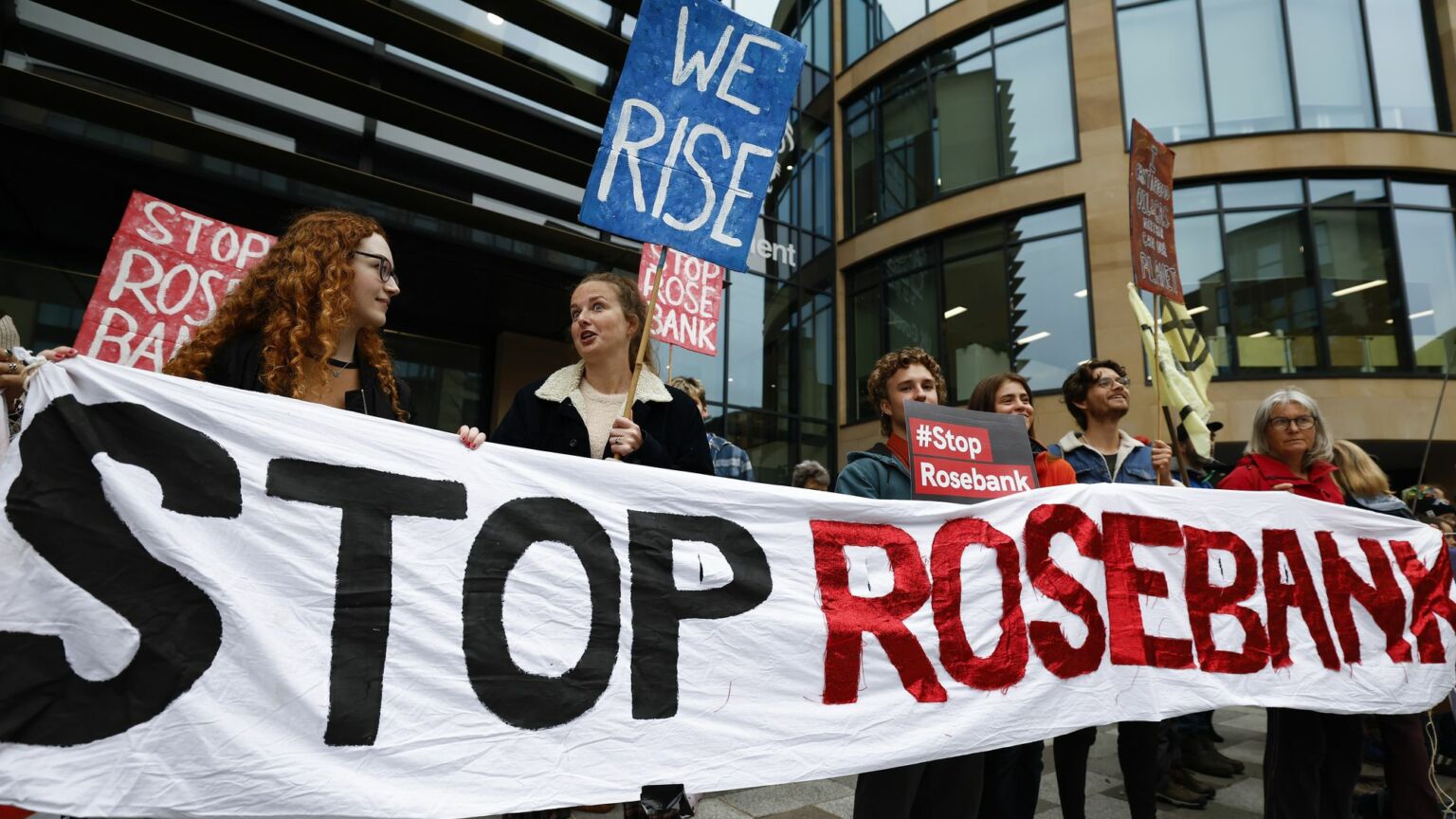 Finally, some good news amid the nightmare of Net Zero. The UK government has given the go-ahead to the Rosebank oil and gas field in the North Sea.
Rosebank, which lies 80 miles north-west of Shetland, is currently the largest undeveloped oil and gas field in UK waters. It is estimated to contain some 300million barrels worth of oil. If all goes according to plan, production could be up and running by 2026. Between 2026 and 2030, the Rosebank field alone could make up eight per cent of the UK's oil production.
Naturally, the eco-zealots have been up in arms about the decision. Springwatch host Chris Packham called it an 'act of war against life on Earth'. Former Green Party leader Caroline Lucas described drilling Rosebank as a 'moral obscenity' and a 'climate crime'. Last month, a group of 50 MPs and peers from across all major parties issued a warning to the government that the Rosebank project was 'deeply irresponsible' and would put the UK's Net Zero targets at risk.
The shrill response to Rosebank is to be expected, but is telling nonetheless. The Net Zero agenda is now treated as holy writ, an order no one should disobey, regardless of the consequences. But the plain fact is that we need more gas and oil to facilitate human flourishing, both at home and abroad.
According to groups like Just Stop Oil and Extinction Rebellion, humanity does not need fossil fuels anymore. Apparently, the only reason we don't keep them in the ground is the greed of 'Big Oil' and the politicians in its pocket. We can turn off the taps, and turn to renewables instead, they say.
This is, to put it bluntly, nonsense. Currently, the UK is dependent on fossil fuels for 75 to 80 per cent of our primary energy use. We consume about 61million tonnes of oil and oil products every year. The vast majority of these have to be imported – largely because we have stopped building the refineries necessary to actually process the oil we produce domestically. Yet somehow, perhaps by magic, greens insist we can eliminate all this essential activity by 2050.
Environmentalists rally against projects like drilling for oil and gas at Rosebank, opening new coalmines in Cumbria, or the construction of the new Sizewell C nuclear power station, without ever putting forward any realistic alternative. The truth is that so-called renewable energy sources are, ironically, not sustainable. Despite repeated promises from the green lobby that clean energy will make our bills cheaper, the UK government is still paying £4 billion in annual subsidies to support the floundering wind industry. And there have been no significant breakthroughs in providing solar or hydro power to the masses either.
If you thought last year's energy crisis was bad, just imagine how dire things could get if climate activists got their way. No more fossil fuels means paying sky-high prices for unreliable wind- or solar-generated power. It means having to rely on impractical and inconvenient green tech like heat pumps to heat our homes. It means sacrificing the roughly 200,000 (generally highly skilled and highly unionised) jobs that are currently supported by the UK's offshore oil and gas industry. It is not as simple as 'just' stopping oil.
It's not just the prosperity of the UK that's at stake here, either. Caroline Lucas laments in the Guardian that 'burning Rosebank's oil and gas would create more CO2 pollution than the combined emissions of 28 low-income countries, home to 700million people'.
Obviously, the reason these low-income countries produce so few emissions is not that they have become wind-powered eco-utopias. It's because they are poor. It's because they cannot access the energy and resources they need to sustain prosperous societies. Does Lucas really think that those 700million people want to live in low-income countries forever, because it would be better for the planet? Or would they perhaps rather burn some fossil fuels and achieve higher levels of growth?
Worse still, the Western green agenda more or less ensures that they will remain poor. So-called sustainable development has been a disaster for the Global South. As Bjorn Lomborg argues, we should be making sure that the world's poorest have reliable access to food before we insist on making it organic, by removing fossil-fuel-based synthetic fertilisers. We should be ensuring that people without electricity can light and heat their homes before we start worrying about how to make those energy sources eco-friendly.
The same lesson applies at home, too. We need to fix the UK's energy-security crisis before we start to even think about ending domestic oil and gas production.
The great irony here is that the real 'war against life on Earth' is being waged by the eco-zealots, not by the oil industry. It is thanks to fossil fuels that we can live relatively free and prosperous lives. More projects like Rosebank can only be good news.
Burning fossil fuels is the most pro-human thing we can do right now. Keeping them in the ground is unconscionable. Just Pump Oil!
Lauren Smith is an editorial assistant at spiked.
To enquire about republishing spiked's content, a right to reply or to request a correction, please contact the managing editor, Viv Regan.