Anyone can be a hate criminal now
Paul Coleman on how hate-speech laws are used to criminalise mainstream opinion.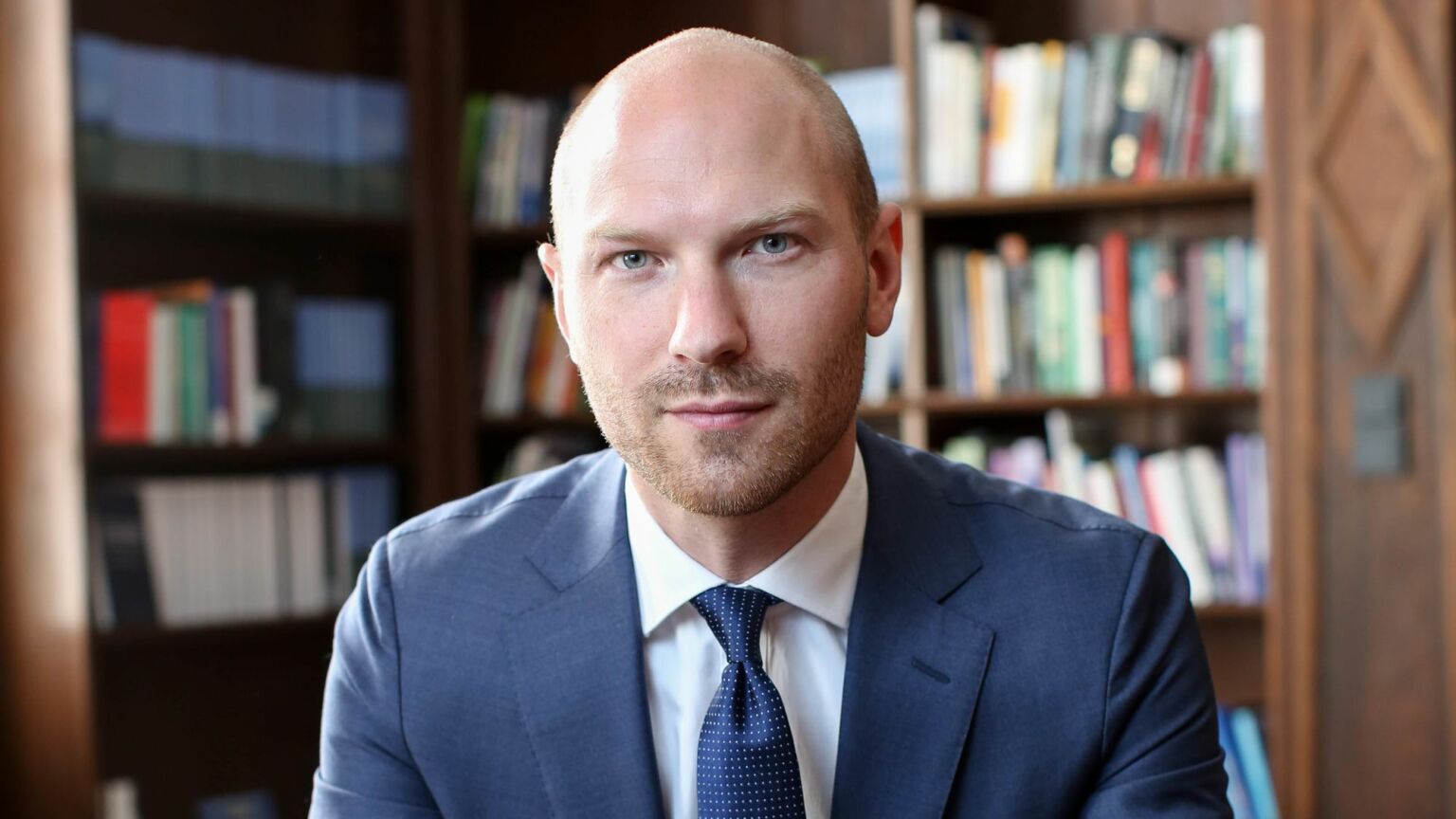 For most people, the word 'hate speech' probably conjures up images of skinheads shouting racist abuse, or of far-right extremists calling for mass deportations of migrants. In reality, what ends up being criminalised as 'hate speech' tends to be far more benign. In many instances, views that were mainstream only a few years ago have been deemed 'hateful' by the authorities. Even posting a Bible verse online or saying that 'men can't be lesbians' can now land you in trouble with the police. The subjective nature of 'hate', and its ever-broadening definition, means that no one can be sure if their views are on the right side of the law.
Paul Coleman – executive director of ADF International and author of Censored – discusses the dangerous rise of hate-speech laws in the latest episode of The Brendan O'Neill Show. What follows is an edited extract from their conversation. Listen to the full thing here.
Brendan O'Neill: ADF International covers a lot of disturbing censorship cases across the world. What can you tell us about the Päivi Räsänen case in Finland?
Paul Coleman: In 2019, Päivi Räsänen, former chairwoman of the Christian Democrats, posted on Twitter (now X) that she was uncomfortable with her local church's support for Pride. Her post included some controversial verses from the New Testament on homosexuality. The Finnish state quickly began investigating her comments on the suspicion that they were incitement against sexual and gender minorities. Räsänen has been dragged through the court system like a hate criminal ever since.
The police investigation into Räsänen's so-called hate-speech offence, which took place throughout 2019 and 2020, quickly expanded to cover countless other things Räsänen had said and written over the years. The police dug out a church booklet from 2004, in which she expressed views on marriage and sexuality from her Christian perspective. And in the 2021 indictment, when Räsänen was charged with 'agitation of a minority group', the prosecutor used a minute-long clip from a lengthy radio debate that took place in 2019.
Bizarrely, Räsänen was tried under a law in the Finnish criminal code that falls under the sanction of 'war crimes and crimes against humanity'. It carries a maximum two-year prison sentence. In this case, however, the prosecutor was pursuing both crippling fines and a recantation from Räsänen regarding her beliefs.
Räsänen then appeared in court in 2022, where she was unanimously acquitted by the Helsinki District Court. All charges were dropped. The prosecutor then appealed the decision, which is allowed in Finland, and reopened the case. This renewed case was heard at the end of August this year at the Helsinki Court of Appeals, in a two-day trial. The whole process has essentially started all over again.
When you consider the time, energy and resources that both Räsänen had to commit to defending herself and that the prosecution committed to convicting her, the whole thing looks absurd. If you weren't witnessing it with your own eyes, you would struggle to believe it was really happening.
O'Neill: LGBT activists once campaigned for basic rights and protections. Now they seem to practise an authoritarian, almost religious intolerance towards their critics. How do you explain this shift?
Coleman: States tend to enforce some form of blasphemy law. The question is what each government chooses to make sacred. What we are seeing with the modern hate-speech movement is blasphemy laws for the 21st century – laws that prohibit dissent from the prevailing, state-imposed orthodoxies.
These new secular orthodoxies are held just as dogmatically as the religious orthodoxies of the past. Hundreds of years ago, it was Catholics accusing Protestants of blasphemy, and Protestants accusing them back. This has returned in our secular age, and it has captured the public square in much the same way. But the new blasphemy laws are far more fluid and less well-defined than those of the past.
Take the example of Norwegian filmmaker Tonje Gjevjon. She was subjected to a similar kind of persecution as Räsänen last year. She had posted a fairly innocuous statement on Facebook, saying that: 'It's just as impossible for men to become a lesbian as it is for men to become pregnant. Men are men regardless of their sexual fetishes.' The police soon launched an investigation into whether or not Gjevjon's post violated hate-speech laws. Unlike Räsänen's case, however, it didn't move forward.
Still, the alarming aspect of this incident was that Gjevjon's view was entirely mainstream just five or six years ago. Back then, the idea that men could be lesbians or mothers was considered utterly preposterous. And yet here we are.
These cases all highlight the pernicious fluidity of hate-speech laws. The blasphemy laws of old, for all their cruelty, were at least relatively fixed. You could usually figure out if you were violating them. These modern hate-speech laws are so vaguely worded, however, that they are constantly changing and adapting in a way that catches people out.
If you held a mainstream view on any given matter 20 years ago, there's a good chance that this view has now moved beyond the fringes of acceptable opinion. Today, that same view might get you reported to the police, banned from banking institutions or barred from using social media. Your opinion hasn't changed and the law hasn't changed, but that view has nonetheless become so offensive that you might do time in prison for uttering it in public.
This censorious culture is incredibly sinister in practice. Like shifting sands, the invisible line between acceptable opinion and 'hate speech' is always moving. And we can never really know for certain if what we're saying will cross that line. It's not just that the sands of what is considered hateful are always shifting, either. The state is applying present moral standards to material and statements dug up from the past.
Who of us can be safe in this culture? Who among us can be absolutely certain that everything we've ever said will always remain on the safe side of this invisible line?
Paul Coleman was talking to Brendan O'Neill on The Brendan O'Neill Show. Listen to the full conversation here:
Picture by: ADF International.
To enquire about republishing spiked's content, a right to reply or to request a correction, please contact the managing editor, Viv Regan.