The parents who transition their children
Far too many parents see their child's 'trans journey' as an opportunity for self-promotion.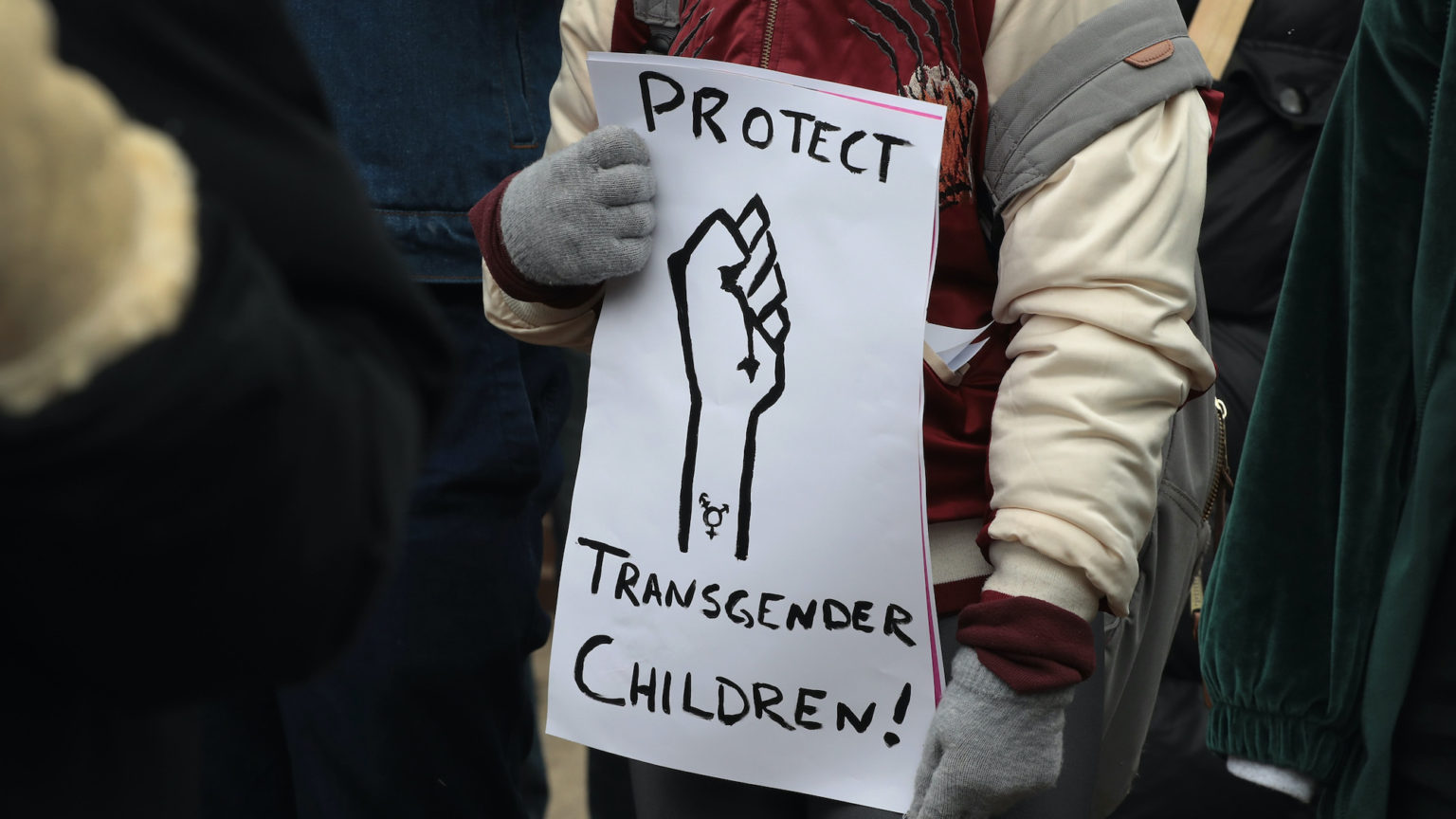 I have become increasingly alarmed at the proliferation of online videos featuring parents of young children, excited to share the news that their child is transitioning. It doesn't take a psychologist to question why they might want to share this news with such exuberance, not least as most ordinary parents would find this a difficult or even distressing experience.
Even if these excitable parents believe their child was somehow 'born in the wrong body' – a biological impossibility – you might still expect them to err on the side of caution when their child tells them they are struggling with their gender. Instead, they can be seen in these videos shouting to the world how young Sam is now Samantha.
I find this highly disturbing. Any major challenge a child faces, from difficulties with learning to mental-health issues and other illnesses, should be handled sensitively by responsible parents. With that in mind, I watched a slew of these videos to try to understand what's happening in the minds of these parents.
There seems to be three main categories of these oversharing parents. Firstly, there are parents who are seemingly histrionic, neurotic and extremely overdramatic. Secondly, some of these parents are narcissistic attention-seekers. And thirdly, there are the supposedly 'well-meaning' and yet seriously naïve parents. (Undoubtedly, some of these parents have characteristics from all three of these categories.)
The 'histrionic' parents appear overly emotional on camera. Their emotional range veers, like a rollercoaster, from excitement and joy to tears and even sobbing when they describe their child's gender transition. These parents tend to over-dramatise their child's feelings. This no doubt makes for better video content. The fact that these parents probably think like this reflects their immaturity.
These parents are terribly insistent that they are 'right' about their child and they fail to question anything about their child's trans narrative.
When it comes to the more narcissistic parents, they make their child's 'trans journey' their own journey. You will often see such parents talking about themselves and their reactions to their child rather than sharing what their child has said. For example, a narcissistic parent will say something like, 'Chloe is so grateful to me for helping her become Chris'. The child of the narcissist becomes an extension of the narcissist, rather than a separate human being.
When a narcissistic parent sees their child getting attention for transitioning, they latch on to this and run with it for the attention they can then get for themselves. They wear their child's transitioning like a badge of honour, showing what 'cool' parents they are.
There are potential dangers here. Such parents tend to take anything their child says, magnify it, then shout about it to the world. This leaves no room for a child to backtrack on their 'trans' identity, leaving them stuck on a pathway towards increasingly invasive medical interventions. Such parents will resist going back on what they've already told the world in their videos.
The final broad category of parents is those who are truly naïve about what transitioning entails. They are parents who want to be kind to their kids and want to 'get it'. Naïve parents do not ever countenance challenging their child because they have bought into the idea that it is cruel to push back on children. Children who are never challenged become overindulged. They grow up expecting the universe to revolve around them.
Unfortunately, the naïvete of these parents means they also fail to look at what might actually be going on beneath the surface when a child says he or she is trans. Naïve parents resist any suggestion to look at the broader picture. They focus entirely on what their child says he or she wants because they think this is being 'kind'.
My advice to any of these parents would be to slow down and do some self-reflection. It is always worth asking what other potential issues a child might be struggling with – like mental-health problems, neurodiversity, internalised homophobia, unexplored trauma, past sexual abuse, or even bad parenting – before jumping to affirm their his or her desire to transition.
A key life lesson children need to learn when growing up is that not every desire is based in reality, and certainly not every desire can be fulfilled. Sadly, some adults, even parents, remain in denial about this. And so they find it far easier to buy Sam a dress and pretend he is now a happy 'she', than to face what difficulties he might really be going through.
Needless to say, this is terrible news for children.
Dr Pam Spurr is an award-winning radio presenter, sex-and-relationship adviser, author and life coach. Visit her website here.
To enquire about republishing spiked's content, a right to reply or to request a correction, please contact the managing editor, Viv Regan.